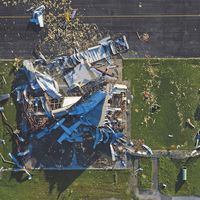 All in a day's work for the team with World Central Kitchen
By Steven Boyd Saum
Indeed, 10,000 meals is all in a day's work for the team with World Central Kitchen (WCK) working in Louisiana in the aftermath of Hurricane Laura, helping feed refugees and first responders.
"A very long (but good!) day," says Daniella DeLaRue, who traveled from Texas to help out — and support the work that Ackeem Evans was coordinating as project manager for WCK.
Evans asked National Peace Corps Association to put out a call for more volunteers.
"It was really wonderful to meet Ackeem and tell him in person that I was there because of him," DeLaRue says. "It has been some of the most humbling work I've been a part of."
Evans served as a Volunteer in Albania 2019–20, and DeLaRue served in Togo. Both were evacuated back to the States in March.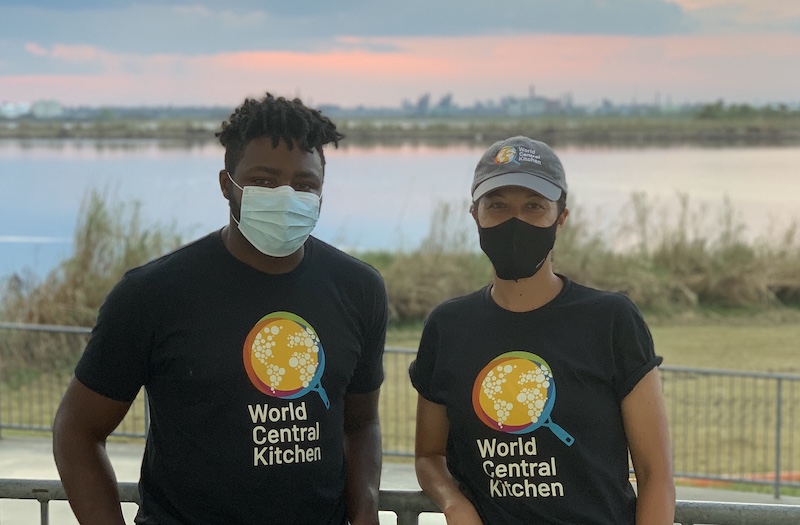 Helping in a Time of Need: Ackeem Evans, left, and Daniella DeLaRue. Photo courtesy Daniella DeLaRue.
---
This story appears in the Fall 2020 edition of WorldView magazine. Read the entire magazine for free now in the WorldView app. Here's how:
STEP 1 - Create an account: Click here and create a login name and password. Use the code DIGITAL2020 to get it free.
STEP 2 - Get the app: For viewing the magazine on a phone or tablet, go to the App Store/Google Play and search for "WorldView magazine" and download the app. Or view the magazine on a laptop/desktop here.
---