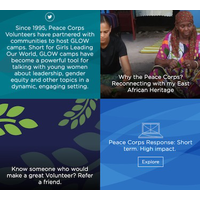 Testing the waters — and exploring an idea that a commission on national service says will open up opportunities to more diverse and talentted candidates.
By WorldView Staff
Is virtual volunteering an idea whose time has come? It's a proposal in the report issued by the National Commission on Military, National, and Public Service earlier this year. As Lex Rieffel wrote in this magazine, the report explicitly calls for "an expansion of Peace Corps Response, making the program more accessible to older Americans and people with disabilities, with increased opportunities for 'virtual' volunteering."
Now Peace Corps has floated the idea to evacuated Volunteers: asking them if they would like to participate in what's being called the Peace Corps Virtual Service Pilot. It's an opportunity to apply to volunteer for 10 to 12 weeks with the country where they were serving in person. Participants will be able to test drive the program for a future, broader rollout.
In the time of COVID, of course so much of our lives has become virtual. At the Peace Corps Connect to the Future Global Ideas Summit hosted by National Peace Corps Association in July, Dr. Mohamud Sheikh Nurein Said — currently governor of the Red Cross in Kenya — explicitly called on returned Volunteers to look for ways to leverage online meetings to sustain connections.
Indeed, some Volunteers are working on grants with communities, hosting English clubs, and more. And the Farmer to Farmer Program, for which NPCA recruits experts based in the States to consult with farmers internationally, has moved to remote consulting. Experts are paired up to work on capacity building for organizations and individuals in West Africa and South America.
---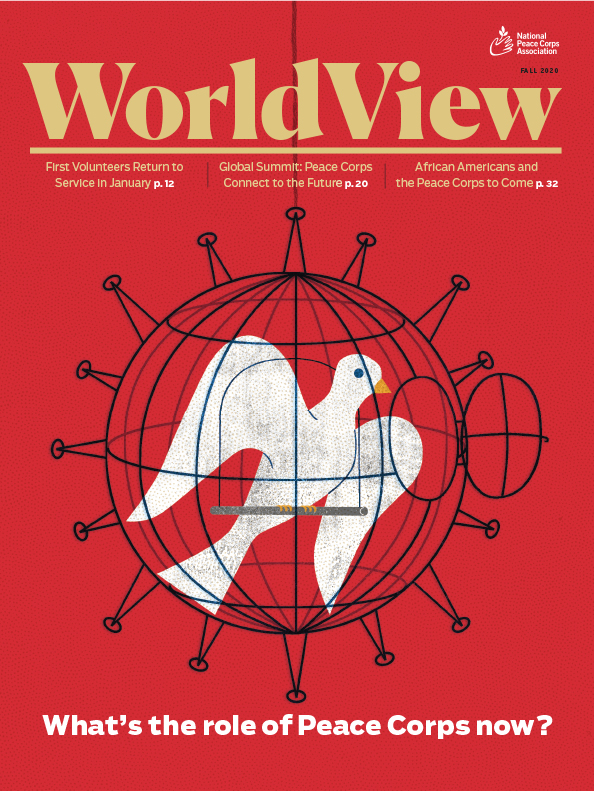 This story appears in the Fall 2020 edition of WorldView magazine. Read the entire magazine for free now in the WorldView app. Here's how:
STEP 1 - Create an account: Click here and create a login name and password. Use the code DIGITAL2020 to get it free.
STEP 2 - Get the app: For viewing the magazine on a phone or tablet, go to the App Store/Google Play and search for "WorldView magazine" and download the app. Or view the magazine on a laptop/desktop here.
---