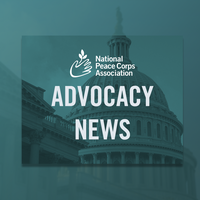 NPCA is increasing the capacity and technical acumen of affiliate groups to engage in advocacy and media outreach with support from a one-year grant that focuses on developing pilot programs to enhance affiliate group capacity. The grant supported the hiring of a media consultant to assist three affiliate groups: Kentucky Peace Corps Association (KPCA), Peace Corps Iran Association (PCIA), and Peace Corps Community for Refugees (PCC4Refugees). Here's a quick summary of results so far.
Peace Corps Iran Association (PCIA) launched a campaign to oppose U.S. withdrawal from the Iran Nuclear Agreement. Scores of PCIA members wrote letters to their U.S. Senators supporting the agreement. In addition, PCIA members had three op-eds and 10 letters to the editor published on the topic, including two letters in The Washington Post. A video produced by PCIA focused on the respect that PCIA members continue to have for Iran's history, culture and people. The video received more than 4,500 views on Facebook and YouTube.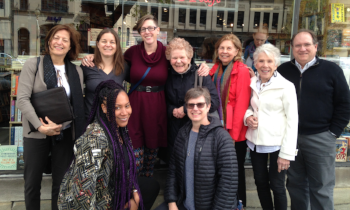 Peace Corps Community for Refugees used grant support to develop a productive relationship with Mandy Manning, National Teacher of the Year and RPCV Armenia, who teaches immigrant and refugee high school students in Spokane, Washington. Their efforts supported Mandy in being recognized by the media as a national spokesperson for refugee and immigrant students in our schools. PCC4Refugees also organized a national media conference call on June 18 focused on the Trump administration's severe cutbacks in refugee admissions. The briefing featured experts from three refugee agencies and was attended by seven media representatives including reporters from AP, NPR, Reuters, and CBS Radio. Following the media call, AP did a follow-up interview with one of the experts, Kay Bellor, from Lutheran Immigration and Refugee Services. The story quoting Bellor ran the next day on more than 1,000 news websites. PCC4Refugees also mobilized its membership to oppose the nomination of Ronald Mortensen as assistant secretary of state for refugee and migration affairs. More than 100 RPCVs from 27 states wrote letters to their U.S. Senators in opposition to the nomination. An important letter to the editor opposing Mortensen also appeared in Mortensen's home state of Utah.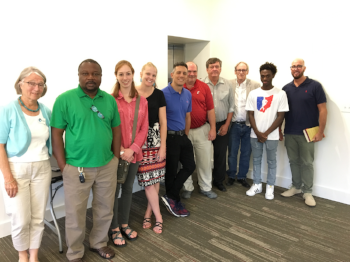 In support of the Kentucky Peace Corps Association, NPCA's Advocacy Director, Jonathan Pearson, met with Returned Peace Corps Volunteers across the state providing training on how to advocate and engage citizens on local, national, and global issues. He encouraged RPCVs to apply for a new mini-grant program to help them promote the importance of international diplomacy, development and cooperation.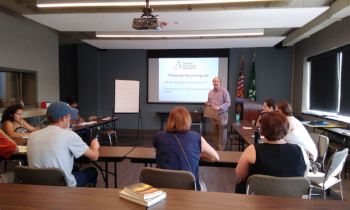 At Peace Corps Connect, NPCA also conducted two media training workshops to increase capacity for local and national media outreach throughout the Peace Corps community. All conference attendees were invited to participate.
---