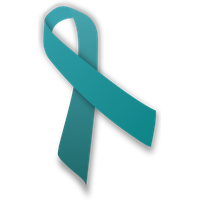 USA Today publishes a follow-up to an in-depth investigation published earlier this spring. And the public has an opportunity to comment on the Peace Corps agency's Sexual Assault Risk Reduction and Response program.
By Steven Boyd Saum
On December 12, 2021, USA Today published an important follow-up to an April 2021 story by journalists Donovan Slack and Tricia L. Nodolny on sexual assault in the Peace Corps. The original story, based on two years of investigation, led Acting Director of the Peace Corps Carol Spahn to call for a five-year review by the Peace Corps Sexual Assault Advisory Council of what recommendations had been made — and to provide recommendations going forward.
The report from the council made it clear that big changes are needed, including the creation of new tools, systems, and hiring of personnel. The report also emphasized a focus on transparent communication. The follow-up story in USA Today underscores those points as well, and it makes clear that a number of women who have been victims of sexual assault while serving as Volunteers want to see more meaningful action from the agency.
This is a difficult and heartbreaking matter to address — but we all have the responsibility to listen, and to ensure that we're making Peace Corps the best that it can be for Volunteers and communities. And, as Glenn Blumhorst, president and CEO of National Peace Corps Association, notes in the USA Today story published in December, we need to hold Peace Corps accountable.
Read the story from USA Today here. For those who don't have a subscription, it is also available on Apple News and Yahoo News.
Find a link to the original investigative story here, in "Peace Corps Must Do Better in Addressing Sexual Assault," written by Maricarmen Smith-Martinez, then chair of the NPCA board, and published on the NPCA site in April 2021, responding to the USA Today investigation. "We owe it to these women to read their stories — and to truly hear what they are saying," Smith-Martinez wrote. "Those of us who have been victims of sexual assault know firsthand that it takes immense courage to come forward, especially given how the initial reports of these women were handled."
The Report from the Sexual Assault Advisory Council
In November 2021, the Peace Corps made public the new report from the Sexual Assault Advisory Council. National Peace Corps Association put together a summary and analysis of the report. The report includes 26 recommendations for tools, systems, personnel, and a larger cultural shift.
NPCA is pushing for legislation, accountability, and funding that will help ensure those are followed through. The Peace Corps Reauthorization Act of 2021 ensures protection against Volunteers who report wrongdoing. And it extends the authorization of the Sexual Assault Advisory Council through 2025. Unless that legislation passes, the council's mandate expires in 2023. Volunteer safety needs to be a top priority.
Read the analysis and summary of the report here.
Public Comment on Sexual Assault Risk Reduction and Response Program
Through December 16, 2021, the Peace Corps is seeking public comment as it develops a road map for the agency's Sexual Assault Risk Reduction and Response (SARRR) program. Read more and send your comments here.
Peace Corps Safety and Security — A Broader View
As part of Peace Corps Connect 2021, the 60th anniversary conference for the global Peace Corps community, NPCA brought together a panel to tackle "Peace Corps Safety and Security: A Decade of Legislation for Change."
That panel includes Susan Smith Howley, J.D. – Project Director, Center for Victim Research at Justice Research and Statistics Association, and one of the first members of the Sexual Assault Advisory Council; Sue Castle – Mother of fallen Volunteer Nick Castle; and Casey Frazee Katz – Founder of First Response Action, who a decade ago began advocating for changing how Peace Corps handles sexual assault. They are in conversation with former NPCA Board Chair Maricarmen Smith-Martinez.
The new edition of WorldView magazine, out later this month, includes that conversation as well.
Story updated December 28, 2021 at 2:30 PM Eastern.
---
Steven Boyd Saum is the editor of WorldView magazine and director of strategic communications for National Peace Corps Association.
---