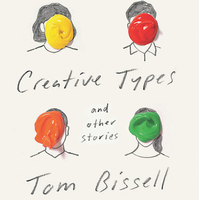 The people's writer, love and marriage spats in Kazakhstan, mountain gorillas in Rwanda, a C-section by flashlight in Paraguay, and an epic journey by bicycle
We make sense of the world and our interwoven lives through stories. Some of these find form years later as books — and they've launched more than a few literary careers. In 1989, returned Volunteers Marian Haley Beil and John Coyne embarked on a project that has evolved into the digital Peace Corps Worldwide, an affiliate group of National Peace Corps Association. They also founded Peace Corps Writers, publishing books by authors in the Peace Corps community. In 2022 they recognized the following writers and works with Peace Corps Writers awards.
The Writer of the Year Award recognizes the work of Tom Bissell. Read an essay on him by Steven Boyd Saum here.
---
Paul Cowan Award for Best Work of Nonfiction
Michael Gold: The People's Writer
Patrick Chura
SUNY Press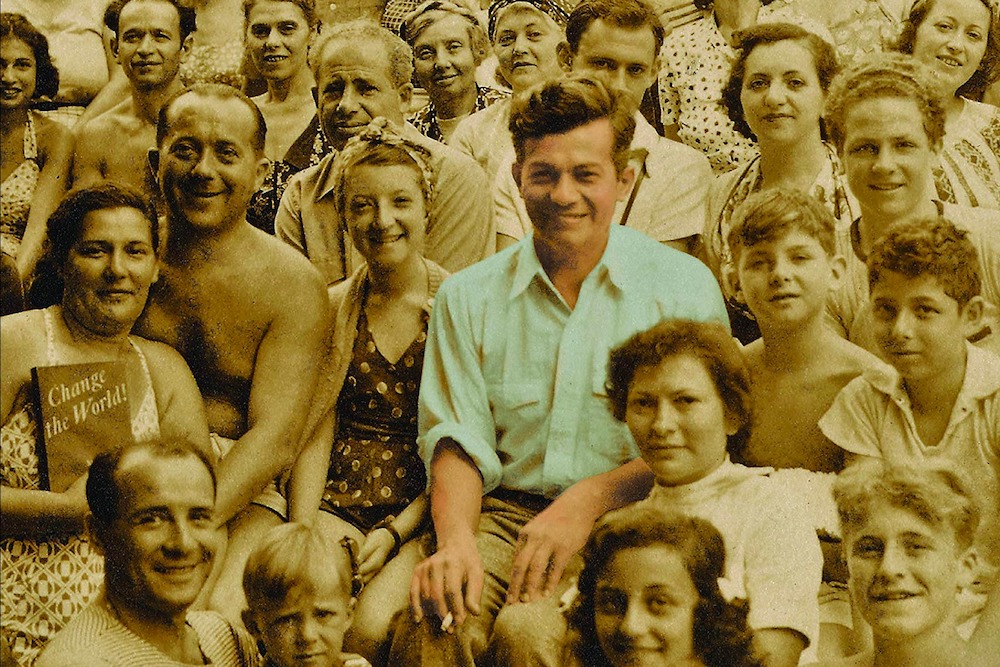 Michael Gold earned recognition as the People's Writer — then disappeared from the canon. Photo via Wikicommons.
In the very last pages of his story of the life of Michael Gold, Patrick Chura writes: "Gold managed the challenge of proving the existence of another America, and how difficult it made his life." This biography brings to light, as Michael Gold did, an insidious, anti-democratic thread in America—a long historical strain of racism, classism, and anti-Semitism lying in wait for a leader to tap into that vein of ugliness.
In addition to a mastery of research, synthesis, analysis, compassion, and fluid prose in vividly bringing to us the life and struggles of Michael Gold, Chura has told the inside story of "another America"—one in which those of us who grew up in the 1940s and 1950s were fearful that the political secrets of our parents would be revealed to our more conventional playmates and the surrounding community. An avowed and uncompromising Marxist, Gold has fallen from the literary canon and political history of America, despite his major contributions. In writing of him, Chura has also told the story of my parents and people like them, who dedicated their lives to making a better, more equitable nation, and suffered as a result of their beliefs and actions.
Chura himself served as a Volunteer in Lithuania 1992–94 and is a professor of English at University of Akron, where he teaches 19th- and 20th-century American literature and cultural studies.
—Marnie Mueller (Ecuador 1963–65)
Read Marnie Mueller's full review in the previous edition of WorldView.
---
Peace Corps Writers Award for Best Peace Corps Memoir
Love and Latrines in the Land of Spiderweb Lace
A Peace Corps Memoir
Mary Lou Shefsky
Blurb
Mary Lou Shefsky served as a health education Volunteer in Paraguay 1974–76. Among the experiences she writes of: assisting as a doctor in a rural health center performed an emergency C-section, using only local anesthetic. "My job would be to hold the flashlight on this dark, rainy morning," she writes, "because the town's generator only operated a few hours each evening." Paraguay was a dictatorship at the time; Shefsky adapted to life under those political circumstances. She worked on a sanitation project and appeared with fellow Volunteer (and future husband) Stephen and a group of schoolchildren on national television to sing "The Hookworm Song."
Shefsky went on to earn a master's in public health from Yale and spent decades working in community health, farm worker housing development, and teaching. She and Stephen have returned to Paraguay multiple times over the decades.
---
Moritz Thomsen Peace Corps Experience Award
I Miss the Rain in Africa
Peace Corps as a Third Act
Nancy Daniel Wesson
Modern History Press
"When the rain arrives, it is mythic," writes Nancy Wesson of her time in Gulu, northern Uganda 2011–13. "No polite, spitting rain this. It is glorious, torrential, and loud in its own right, but rains here don't usually come alone. Soul-rattling thunder accompanies lightning strikes that kill hundreds every year — entire schoolrooms of children at once. Lake Victoria, near Entebbe, boasts the highest number of lightning strikes in the world according to Google Maps."
Wesson grew up in Louisiana and left a successful consulting business to serve as a Volunteer at age 64, when many would be preparing to head into retirement. This memoir traces her experiences as a Volunteer and returning to the U.S. — and completing a book very different from the one she set out to write. The book earned a Silver Nautilus Award for its writing about world cultures' growth and development.
---
Peace Corps Writers Award for Best Third Goal Effort
Lucky
An African Student, An American Dream, and a Long Bike Ride
Brooke Marshall
Atramental Publishing
"In the summer of 2018, I rode a bike named Lucky from Raleigh to Seattle," Brooke Marshall writes. "I covered 5,085 miles in a little over three months, solo." It was an epic journey in its own right—and one with a purpose.
While serving as a Volunteer in Malawi 2013–15, Marshall "met a lot of talented students who wanted to go to college, but couldn't afford it." She helped some apply for study at universities abroad; two benefited from a foundation scholarship program. The next year, she helped students apply to some 25 schools, building contacts with admissions counselors at institutions that potentially offered full scholarships for international students. She also successfully petitioned Educational Testing Service, which administers the Test of English as a Foreign Language, to offer a non-computer-based version of the test, to make the test accessible — and fairer — to students who didn't have regular access to required tech.
All that is prelude to the journey at the heart of Lucky. After Marshall returned to the U.S., she created the Represent Foundation and embarked on that bike tour, during which she met with admissions counselors at 18 universities. She told them about the students in the village where she taught and of their potential. She raised funds to help students pursue their education in Malawi — where the funding goes farther, and educational opportunities more closely within reach.
---
Peace Corps Writers Award for Best Young Adult Fiction
The Adventures of Mayana
Falling Off the Edge of the Earth
David Perry
Independently Published
David Perry (Belize 1985–87) tells the story of a 17-year Belizean girl named Mayana who finds herself on an adventure in a fantasyland of magic, monsters, and intrigue. She crosses into an alternate reality where the laws of nature and science are very different from what she learned. While she attempts to find her way back to Belize, she befriends a young man who speaks only in parables. He helps Mayana use her newfound magic powers to fight monsters and witches and to attempt to find her
way home.
This is Perry's first novel. For more than 30 years he has taught and served as an educational administrator. He has also returned to Belize regularly over the years with his wife, Anaceli, who calls that country home.
---
Peace Corps Writers Award for Best Short Story Collection
A Husband and Wife Are One Satan
Stories
Jeff Fearnside
Orison Books
This slim collection by Jeff Fearnside (Kazakhstan 2002–04) comprises five stories set in Kazakhstan. Each story is a gem and focuses on a unique aspect of Kazakh life. "Accomplices to a Tradition" illuminates the practice of bride stealing; a woman is, essentially, kidnapped by a man and then, if accepted by his family, must marry him. On display here: police corruption; tensions between ethnic Russians, such as the narrator of the story, and ethnic Kazakhs; and the ubiquity of the vodka bottle.
The title story delves into the lives of customers in a village café operated by Raim and Railya, an ethnic Tatar couple. There is Kolya, a Russian Christian, who is married but comes to the café with his girlfriend; Murat, a Kazakh Muslim and his Russian friend, Tikhan; a pair of teenage girls looking for husbands; and an older, widowed alcoholic. Raim and Railya discover that their business becomes more robust when they argue loudly in front of their customers, providing endless entertainment, and they each give as good as they get. (The title of the story comes from a saying that means, essentially, "It takes two to tango.") The plot takes a darker turn when the arguments get out of hand.
Some stories touch on the changes in Kazakhstan over the years, from its contributions to the Great Patriotic War to its independence after the collapse of the USSR. Traditions and struggles persist. It is gratifying to read about them in the hands of a skillful writer like Fearnside. •
—Clifford Garstang (Korea 1976–77)
---
Maria Thomas Award for Best Book of Fiction
A Thousand Points of Light
Marc-Vincent Jackson
Page Publishing
After three decades of teaching languages in the U.S. and elsewhere, Marc-Vincent Jackson (Senegal 1986–89) has published his debut novel, a tale of interwoven lives in Senegal in the 1980s. The story centers on Fatou, an outcast Senegalese woman. "To start at the beginning," says one narrator, "that is not such a long time ago; stories and Africa have the same age. Since we all go so far back, history is our life; our pasts and presents are the same. I come from a long line of griots, so I know the history of the world and everyone in it. Thus, I know who I am and what I must do to live my history. I know, in this way, everyone. But because I love Fatou, it is her story I know the best."
The novel is inspired by Jackson's Peace Corps service during the presidency of George H.W. Bush — when the phrase "a thousand points of light" widely entered the national lexicon.
---
Peace Corps Writers Award for Best Travel Book
Rwanda and the Mountain Gorillas
Steve Kaffen
Independently Published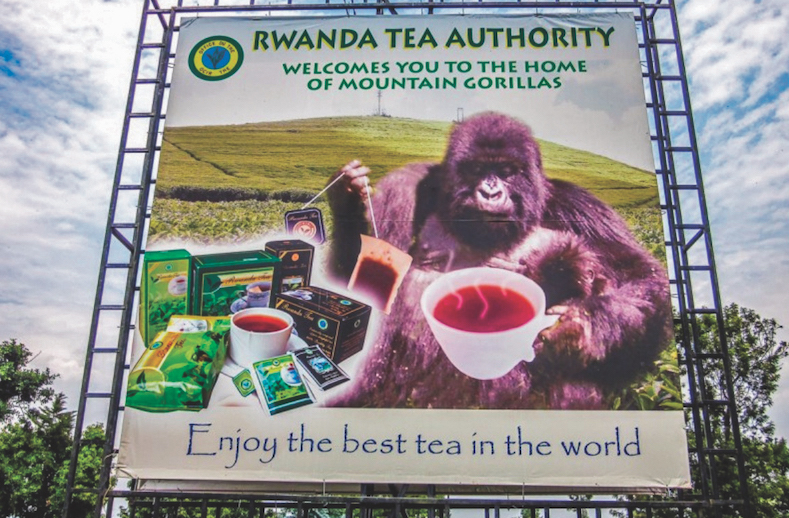 Land of a Thousand Hills — and the best tea in the world. Photo by Steve Kaffen
Landlocked Rwanda, in the Great Rift Valley, is one of Africa's smallest and most densely populated countries, and one of its most diverse. Nicknamed "Land of a Thousand Hills," the country is blanketed with rolling farmland. Travel writer Steve Kaffen (Russia 1994–96) notes that it is also home to Volcanoes National Park — with mountain gorillas in the higher elevations and golden monkeys down below — and Nyungwe National Park rainforest, where sources of both the Nile and Congo Rivers can be found. The book includes more than 150 original photos.
Throughout the country are memorials to the victims of the genocide in spring 1994. Offsetting the trauma is the resilience of Rwanda's warm and outgoing population. Their desire for stability and solidarity is exemplified by umaganda, a morning of public service on the last Saturday of the month when all Rwandans engage in volunteer work for the betterment of their communities.
---
Marian Haley Beil Award for Best Book Reviews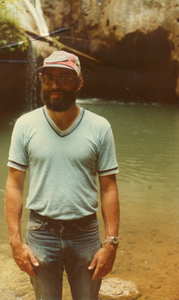 D.W. Jefferson
This award goes to D.W. Jefferson for his body of work, which includes more than 30 insightful reviews for Peace Corps Worldwide. Jefferson also assists authors publishing with the Peace Corps Writers imprint. He served as a Volunteer in El Salvador 1974–76 and in Costa Rica 1976–77. He has worked as a software engineer, taught programming and database management, worked as a Spanish language translator and interpreter, and is a longtime member of the RPCVs of Wisconsin-Madison, a group known by returned Volunteers around the world for publishing the annual Peace Corps International Calendar.
---
See more about books in this section at peacecorpsworldwide.org.
---