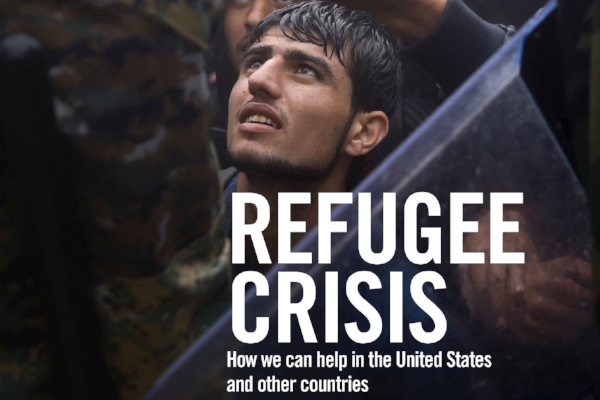 Third Goal Impact: Peace Corps Community Takes on Immigration & Refugees
Members of the Peace Corps community are leading the charge in immigration issues and refugee assistance...and it's no small wonder. We've experienced being strangers in another's country, where we've been greeted with both open arms and suspicion. We know that a little kindness goes a long way. Two breakout sessions at Peace Corps Connect will help us understand the complexities of the issues and how we can make a difference.
A Discussion on the U.S. Immigration System in Today's Political Climate
A presentation on today's immigration laws and how they affect our society's views on immigrants in the United States. The presentation would include discussion our immigration laws effects on societal views towards refugees and undocumented workers, and also on highly skilled foreign nationals working legally in the United States. The audience may gain an increased understanding of how foreign nationals move to the United States and how today's immigration policies may change our thoughts on how we think about our immigration system.
Engaging the Peace Corps Community in Support of Refugees
Our interactive session focuses on successful collaboration between NPCA affiliates, the wider Peace Corps community, and resettlement agencies to support refugees in the US and abroad. We will hear from Utah and Northern Virginia affiliate groups and the volunteer coordinator from HIAS (a refugee assistance and advocacy organization with "130 years of expertise and experience rescuing people whose lives are in danger for being who they are") highlighting specific needs and how our Peace Corps community can help. Our panel will include representatives from two NPCA affiliate groups, one representative from a national or local resettlement agency, and PCC4R members.
Engage with fellow change-makers at Peace Corps Connect...
July 28 is the last day to register at the regular price!

---