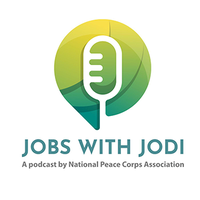 So returned Volunteers are rallying to try to fix that. And NPCA is working with them to help.
By Jonathan Pearson
In October 2021, the U.S. Department of Education announced an overhaul of the troubled Public Service Loan Forgiveness (PSLF) program. Applicants who devote ten years of work in the public service sector (and make 120 qualifying student loan payments during that time) are eligible to have further loan payments forgiven. In a press release, Education Secretary Miguel Cardona said the changes were an attempt to live up to the promise of the program and could impact more than 550,000 borrowers.
But, as a New York Times story published in November made clear, Peace Corps Volunteers fell through the cracks. We need to fix that. A number of returned Volunteers have mobilized to seek widespread relief that would enable them to automatically receive qualifying months toward PSLF for any months in which their federal student loans were in a deferment or forbearance status due to Peace Corps service. They have formed a Facebook group, RPCVs for PSLF Relief, which has become a focal point for organizing action.
National Peace Corps Association has worked with some RPCVs to organize meetings with Congress and has launched an advocacy initiative to make sure folks on Capitol Hill and in the White House understand the scale of the problem. And NPCA's Global Reentry Program hosted a conversation on the "Jobs with Jodi" podcast with returned Volunteers Katie McSheffrey (Azerbaijan 2009–11) and Sarah Kilchevskyi (Ukraine 2006–08) to straighten out some misperceptions about PSLF. As it turns out, part of the problem has been that Volunteers and returned Volunteers alike got bad advice, including from the Peace Corps agency.
SHARE YOUR STORY: Go to NPCA's Action Center to write President Biden and your members of Congress.
LEARN MORE: NPCA hosted a conversation about the program as part of the "Jobs with Jodi" series on November 17.

This story appears in the 60th anniversary edition of WorldView magazine.
---
Jonathan Pearson is Director of Advocacy for National Peace Corps Association.
---