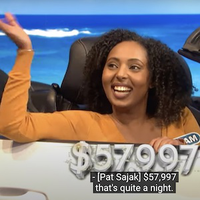 D-M-H-A ... and what words begin to appear?
Miriam Welderufael (Paraguay 2013–16) finished her appearance on "Wheel of Fortune" in February 2021 with a moment of true delight in the bonus round.
Welderufael is a portfolio manager at AmeriCorps in Los Angeles. After choosing her letters, she had 10 seconds to solve the puzzle — a phrase.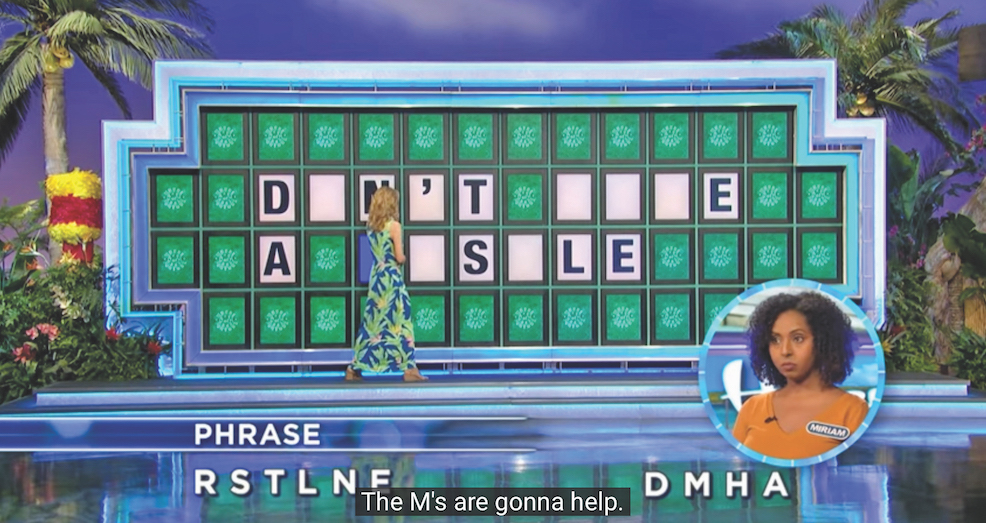 Image courtesy Wheel of Fortune
She nailed it immediately: "DON'T MOVE A MUSCLE." As host Pat Sajak noted, "The M's did it for you!"
Her winnings: over $57,000 and a white Mustang convertible.
---