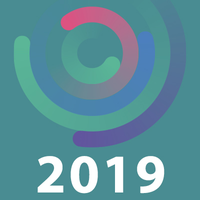 From our 15th annual National Days of Action and our interactive Peace Corps Connect Conference to our continuing and renewed partnerships, this year National Peace Corps Association mobilized the Peace Corps community like never before: we advocated for Peace Corps at all levels, advanced Third Goal efforts, and empowered our affiliate groups to thrive.
Learn More About Our Work in 2019
As we reflect on an amazing 40th anniversary year, we are grateful for our community of supporters that help us achieve our mission. This giving season, we exceeded our $10,000 Giving Tuesday goal to advance advocacy efforts to protect Peace Corps and received donations from thousands of individuals who contributed to support NPCA affiliate groups, our Community Fund, and our cause-related initiatives.
There is still time to make a year-end gift! Please consider making a tax-deductible donation to support NPCA's work. We truly cannot do what we do without support from people like you!
Thank you in advance for your support.
In service,
Glenn Blumhorst
President & CEO
---