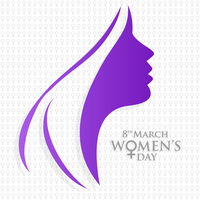 Since its formation in 1961, the Peace Corps has advanced the empowerment of women as a pillar of development, recognizing that expanding opportunities for women can transform their futures and the futures of their families. As part of this initiative, Peace Corps has committed to raising $1 million per year through 2025 from private donors supporting Community Economic Development, Agriculture, and Education projects.
NPCA's affiliate group Women of Peace Corps Legacy invites you to recognize International Women's Day by getting involved with a women-led organization. Here are their recommendations:
To learn more about International Women's Day, you can visit the United Nations website.
Image designed by ibrandify / Freepik
---