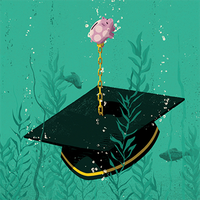 Rep. John Garamendi joined Senators Ben Cardin and Chris Van Hollen in sending a letter to

U.S. Secretary of Education Miguel Cardona asking for returned Volunteers to be included in Public Service Loan Forgiveness Reforms.
By Jonathan Pearson
In early March 2022, CNN reported that the U.S. Department of Education has identified 100,000 borrowers eligible for debt cancellation from the beleaguered Public Service Loan Forgiveness (PSLF) program. Reforms were announced to the program last October, allowing some borrowers to receive credit toward PSLF for periods of public service that would not have previously qualified. But Returned Peace Corps Volunteers were not listed among those eligible. They still aren't.
We covered some of the problems that returned Volunteers are facing in the previous edition of WorldView. So what has happened since?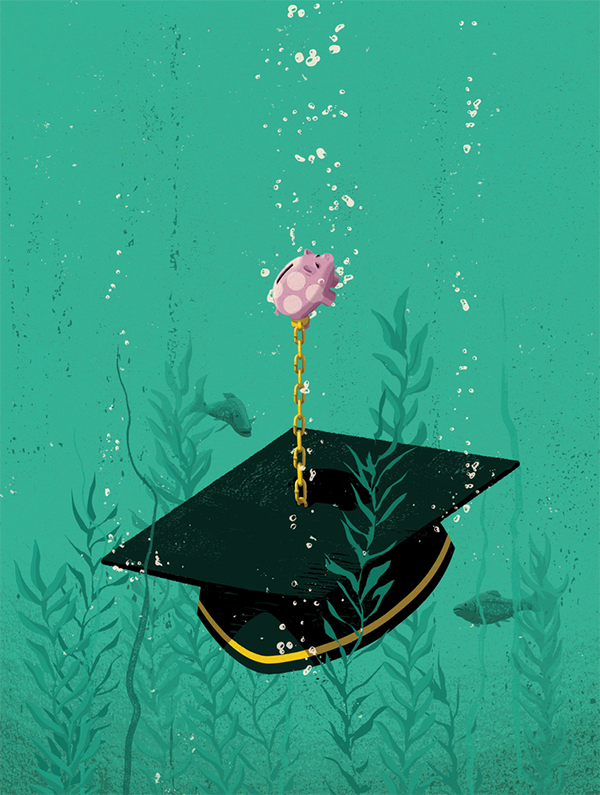 Illustration by Mark Smith
In December 2021, RPCV Rep. John Garamendi (Ethiopia 1964–66) and Maryland Senators Ben Cardin and Chris Van Hollen sent a letter, signed by 17 lawmakers, urging U.S. Secretary of Education Miguel Cardona to include RPCVs in the reforms. "We strongly support your Department's efforts to reform, strengthen, and expand the Public Student Loan Forgiveness Program," they wrote. "We simply request that you provide for current and returned Peace Corps volunteers by creating a new waiver or expanding current waivers to allow volunteers to credit their full service overseas towards PSLF or Temporary Expanded Public Service Loan Forgiveness, even if their federal student loans were placed into deferment or forbearance status during their service."
In January, the Connecticut Returned Peace Corps Volunteers, an affiliate group of NPCA, sent a letter to Secretary Cardona, who previously served as Connecticut's education secretary. "It was unfortunate to learn that the October announcement did not include RPCVs as being eligible for the temporary waiver period," they wrote. "We therefore request that you extend a similar waiver to allow RPCVs who served since 2007 to count their public service overseas towards PSLF credit and repayment, even if the volunteer's loan was in deferment or forbearance status at the time of their service."
A version of this story appears in the special 2022 Books Edition of WorldView magazine. Story updated April 30, 2022.
---
Jonathan Pearson is the Director of Advocacy for National Peace Corps Association. The NPCA Advocacy team will share updates as we have them. If you have a PSLF story to share, contact advocacy@peacecorpsconnect.org.
---