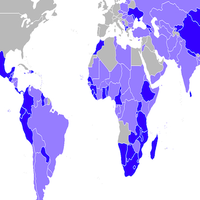 Last fall, Peace Corps announced that, barring unforeseen changes, Volunteers would begin returning to the field as early as January 2021: to Saint Lucia in the Eastern Caribbean, to Cambodia, and to Rwanda. Volunteers would also be given priority regarding the vaccine.
Then came new waves of the pandemic in regions across the United States and in a number of other countries, with whole nations going into lockdown. And rollout of the vaccine has been frustratingly slow.
By December, it was clear: No Volunteers would be heading out in January. As we go to press, a number of programs scheduled for departure in the first half of 2021 have been significantly delayed.
---