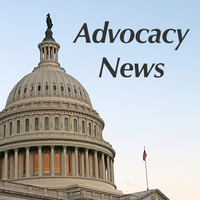 President Trump proposed a $9.3 million cut in baseline funding for the Peace Corps for Fiscal Year 2021. His proposal—sent to Congress this week—would provide $401.2 million for the agency, down from the current $410.5 million budget.
The request marks only the second time in the nearly 60-year history of the Peace Corps in which a president has proposed cutting agency funding for four consecutive years. In the previous three years, Congress responded by restoring the proposed cuts. However, the end result has been five consecutive years of flat funding for the agency.
In its budget justification report to Congress, Peace Corps says the budget will allow the agency "to continue supporting more than 6,700 Volunteers and trainees serving in 61 countries". However, that number is approximately eight percent below the 7,334 volunteers and trainees reported during the agency's annual census, conducted on September 30, 2019.
"In this period of growing prosperity, it is a shame that Peace Corps funding remains flat for five consecutive years," said National Peace Corps Association (NPCA) President and CEO Glenn Blumhorst. "Now, the Administration once again proposes cuts that will further reduce Peace Corps' ability to meet the demand for volunteers around the world. We expect Congress will reject this budget cut and we hope Congress will find a way to give Peace Corps a raise in Fiscal Year 2021."
While Peace Corps' proposed budget represents a two percent reduction in funding, a much deeper 22 percent cut is proposed for the entire International Affairs Budget. The U.S. Global Leadership Coalition issued this statement in response to those cuts.
As has been the case in each of the past three years, the White House has proposed the elimination of the Corporation for National and Community Service (CNCS), which includes various domestic service programs including Americorps and Senior Corps. Voices for National Service issued this statement in response to the proposed elimination of CNCS.
Necessary funding for Peace Corps will be a primary point of focus during NPCA's upcoming National Days of Action in Support of the Peace Corps. Contact Community Engagement Associate Arianna Richard at arianna@peacecorpsconnect to find out more about organizing an advocacy event in your area during March or April.
---