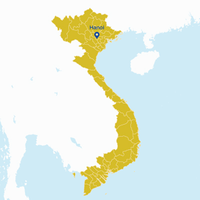 An historic partnership years in the making
By Steven Boyd Saum
The news broke July 10: inking of an agreement between Viet Nam's Ministry of Education and Training and Peace Corps to formally establish a Peace Corps program in English education. The occasion also marked 25 years of diplomatic relations between the United States and the Socialist Republic of Viet Nam.
"We are thrilled to be entering into this historic partnership," said Peace Corps Director Jody Olsen. "I am honored and deeply grateful to the people and Government of Viet Nam for their willingness to open their hearts, schools and homes to Peace Corps volunteers. This program, with its emphasis on cross-cultural exchange and capacity building, will benefit the people of both countries for generations."
The first cohort of Volunteers is set to arrive in Viet Nam in mid-2022. They will focus on English education. Serving as country director will be Kate Becker, who previously directed the Peace Corps programs in Albania and Montenegro.
The agreement has been years in the making. In May 2016, on the eve of President Barack Obama's historic visit to Viet Nam, Peace Corps and the government of Viet Nam announced plans to establish a partnership that would bring Volunteers to work in education. "This new partnership will further strengthen and deepen our two countries' people to people engagements," said then-director Carrie Hessler-Radelet, "and the volunteers will learn the rich traditions, culture and history of this great nation."

What's the reaction been in the Peace Corps community? "This makes me want to join again. Congrats!" "This makes my heart sing!" "We have come a long way." "Glad to finally see an update! I've been waiting since they made the first announcement years ago. I currently live in Hanoi." One post on Facebook included 18 exclamation points over two sentences. And one Volunteer who served in Niger and Madagascar observed wryly: "Looks like Mrs. Olsen watched 'Da 5 Bloods.'" (Could be. Spike Lee's film was released in June.)
Here at WorldView, we devoted a special edition to Viet Nam and Southeast Asia in Fall 2016. Read all those stories by signing up for the WorldView app, with instructiions below.
---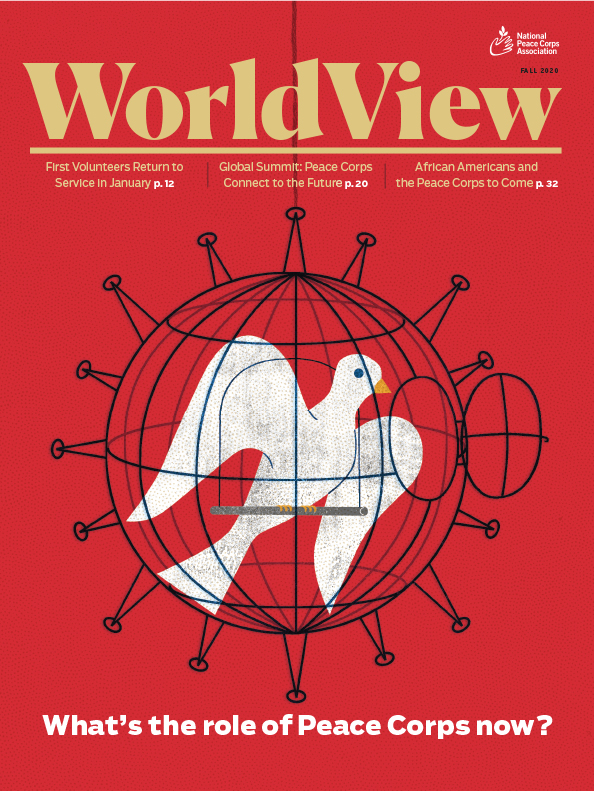 This story was first published in WorldView magazine's Fall 2020 issue. Read the entire magazine for free now in the WorldView app. Here's how:
STEP 1 - Create an account: Click here and create a login name and password. Use the code DIGITAL2020 to get it free.
STEP 2 - Get the app: For viewing the magazine on a phone or tablet, go to the App Store/Google Play and search for "WorldView magazine" and download the app. Or view the magazine on a laptop/desktop here.
---