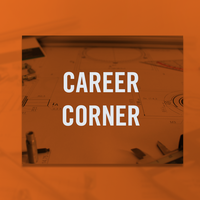 Author: Rebecca Taylor
Peace Corps service is a transformative experience: there is not one Volunteer who goes into their service and emerges two years later without some great change in their life, world perspective, and professional goals. Leaving service is exciting, but also scary, with one of the biggest challenges being entering the workforce again, or for the first time. How do you capture two years of your service and translate it into a resume? How do you take the skills you have learned and make them applicable to a different career path?
NPCA recently talked with two former RPCVs who now work as recruiters, making sure to fill positions at their organizations with the best candidates. Angela An is Human Capital Consultant at the Corporation for National and Community Service (CNCS). She served in Bulgaria from 2004-2006 and she now works as a recruiter, and regularly attends the Peace Corps Jobs Fair. Jasmine Linck served in Panama from 2012-2014 and now works as a Personal Services Contract (PSC) Recruiter at Macfaddens. PSC recruiters work connecting individuals to contracts with the Federal Government.
When speaking with these two former volunteers, main themes emerged that recruiters value in RPCVS: their ability to effectively communicate with different audiences, and their grit and determination to accomplish whatever tasks are put before them.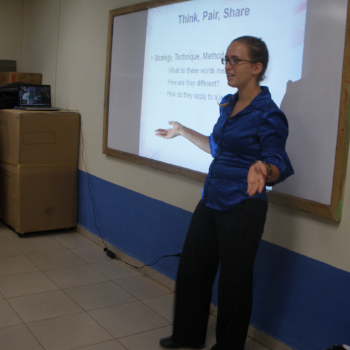 Jasmine highlighted how through her own service she was better able to develop the ability to communicate with different people, "I formed strong, constructive relationships with my co-teachers in my town, hosted a youth sports and leadership camp, and worked with a team of PCVs and Panamanian educators to create a series of province-wide training seminars... Through working with kids, parents, teachers, community leaders, officials from the Ministry of Education, and others, I grew comfortable with adapting my communication style to whichever context was necessary, whether I was performing a swing dance demonstration at a county fair or negotiating use of a community center for English classes."
Every PCV must navigate different groups of people during their service, and try to effectively and clearly communicate with them. According to a study by the National Association of Colleges and Employers, 73.4% of employers look for strong communication skills in new hires, making it one of the top skills for which employers search. Make sure to emphasize this on your resume and during interviews. Make list of all the different types of people you had to work with, and your successes in bringing them together, or working with them individually.
The next important skill developed during service is grit. The Peace Corps is not for everyone, and it's definitely not for the faint of heart. Angela spoke of this specifically when describing the traits she admires most in RPCVs. "They're hungry and passionate about their work. If you're willing to put in 2-3 years of your life to move somewhere completely new, learn a new language, and often times do work with limited resources, you know an RPCV has grit and resilience. I tend to think RPCVs are also adaptable and flexible, which is becoming increasingly important in today's workforce."
Similarly, Jasmine expressed the importance of the different traits that are apparent in returned volunteers, "RPCVs are resilient, creative, indominable, resourceful, and pragmatically optimistic. There's a pervasive attitude of figuring out what needs to be done, and making it happen, with the resources available. RPCVs are eminently patient, adaptable, and are ready to learn new information and expand their skill sets to operate in whatever context in which they find themselves."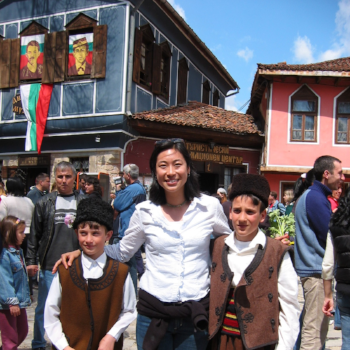 When updating your resume, or preparing for your next job fair/ interview think about the broad skills you acquired during your service, whether you are COSing soon or have been an RPCV for many years. Maybe you're not positive how teaching 90 students in a sweltering classroom with no textbooks, or washing your clothes by hand, will help you land your dream job, but it's what these actions reveal about your personality and character that are the most important.
There is not one Peace Corps Volunteer who has gone through their service without doubting themselves. Your community asks to do tasks that seem insurmountable, and that you have no idea how to accomplish. Jasmine stated it best when speaking of her various projects at site. "Through all of these various projects, I expanded my capacity for creatively professional thinking as well as my confidence in assuming tasks that I felt unsure and/or unclear about." Applying for a new job, graduate school or switching careers feels daunting, but always keep in mind all the other obstacles you've overcome before, and how this shows your resilience.
Photo 1: Jasmine (Panama 2012-2014) pictured teacher during her service. Photo 2: Angela An (Bulgaria 2004-2006) pictured during her service.
---
About the Author
Rebecca Taylor is a communication fellow for NPCA. She served as an education volunteer in China (2015-2017) and in Liberia (2017-2018). In the fall, she will begin her Masters in Corporate Communication and Marketing at I.E. Business School in Spain.
---