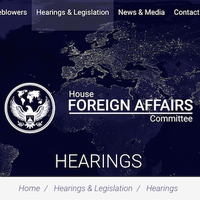 In a time of partisan rancor, the House Foreign Affairs Committee passes the bill with ringing bipartisan approval: a vote of 44 to 4.
By Jonathan Pearson
It is a sweeping piece of Peace Corps legislation, addressing everything from Volunteer health, safety, and security, to enhanced support and recognition, to expanded opportunities through Peace Corps service, to prioritizing recent evacuees who wish to resume their service as Peace Corps begins redeployment. And over the next year, it is also a top priority on National Peace Corps Association's advocacy agenda.
The Peace Corps Reauthorization Act of 2021 (H.R. 1456), bipartisan legislation introduced by Congressmen John Garamendi (D-CA) and Garret Graves (R-LA), cleared its first legislative hurdle in late September when the House Foreign Affairs Committee overwhelmingly approved the legislation by a vote of 44 to 4. The legislation awaits consideration before a second committee before possible consideration by the full House of Representatives. Meanwhile, the chairman of the Senate Foreign Relations Committee, Senator Robert Menendez (D-NJ), is working to introduce companion legislation.
"This bill helps realize President John F. Kennedy's vision of Americans ready to serve their nation in new and innovative ways."
—Rep. Gregory Meeks
"Congress has not reauthorized the Peace Corps in over 20 years," said Representative Garamendi in a press statement following the vote in the Foreign Affairs Committee. "It is vital for the 'Peace Corps Reauthorization Act' to become law so the Peace Corps can redeploy Volunteers worldwide once safe and prudent to do so and realize President Kennedy's vision of generations of young Americans ready to serve their nation and make the world a better place."
The House Foreign Affairs Committee passed the legislation in the form of an amendment put forth by Chairman Gregory Meeks (D-NY), who praised Representative Garamendi for the bill, saying, "This bill helps realize President John F. Kennedy's vision of Americans ready to serve their nation in new and innovative ways."
Read the original legislation here.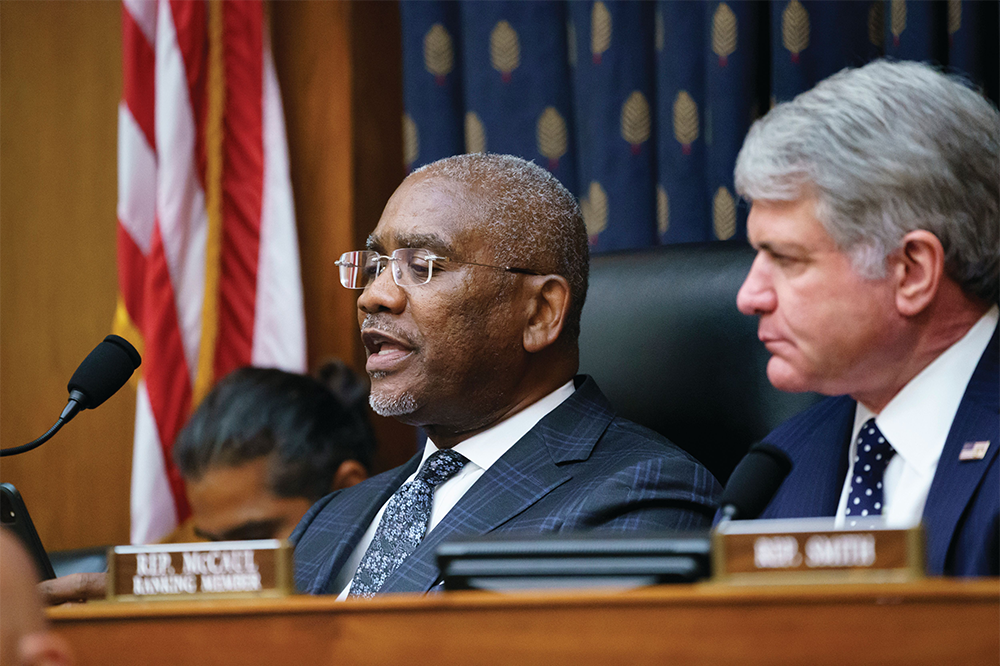 House Foreign Affairs: Chair Gregory Meeks (D-NY), speaking, and ranking member Michael McCaul (R-TX). Photo by J. Scott Applewhite / AP
What's in the Legislation?
The 41-page bill includes provisions to address both long-standing proposals and new ideas as the agency prepares for global redeployment.
Among proposals for health, safety, and security:
Extend work of the previously mandated Sexual Assault Advisory Council through 2025; right now that council's authorization will sunset in 2023.

Promote consultation with the Centers for Disease Control and Prevention and improve staff training on anti-malarial drugs.

Require reporting on the status of mental healthcare services as well as possible improvements to them.

Implement procedures and policies to protect Volunteers from acts of reprisal or retaliation when they report concerns or problems.
Past proposals that are also included in this legislation:
Returned Peace Corps Volunteers coming home with service-related injuries or illness may be eligible for workers' compensation. However, the compensation rate is exceedingly low, leaving some destitute and desperate. In 2014, RPCV Nancy Tongue, founder of the group Health Justice for Peace Corps Volunteers, met with then Peace Corps Director Carrie Hessler-Radelet and Deputy Labor Secretary Christopher Lu, resulting in a proposal to provide some relief through an increase in the workers' compensation rate. While introduced in previous legislation, this provision was stripped out in the past and has not been approved by Congress. H.R. 1456 once again includes this proposed compensation increase.

Every year since 2013, Rep. Albio Sires (D-NJ) has introduced the Respect for Peace Corps Volunteers Act. This one-paragraph legislation would simply amend the Peace Corps Act to honor Volunteers by allowing the Peace Corps emblem to be used at gravesites and in death notices. The text of the Respect Act is included in H.R. 1456.

For many years, RPCVs have sought an enhancement of Non-Competitive Eligibility (NCE) opportunities for federal hiring, beyond the standard one year provided many years ago through an executive order. H.R. 1456 would codify the executive order and extend NCE status for qualified RPCVs from one to two years.
Other initiatives included:
Given the emergency deployment of Peace Corps Volunteers in response to Hurricane Katrina in 2005, and the service by Volunteers to assist the Federal Emergency Management Agency with COVID-19 relief in 2021, H.R. 1456 would codify into law the allowance of future Volunteer deployment in the U.S. at the request of another federal agency.

H.R. 1456 expands language regarding virtual volunteer opportunities and incorporates it into the Peace Corps Act. It notes that this provision will increase opportunities to recruit individuals who face barriers to physically serving in a country outside the U.S.
Time to Mobilize
NPCA President Glenn Blumhorst issued a call to action following the vote by the House Foreign Affairs Committee. "To our community and other friends of the Peace Corps, make no mistake. (This) action was a significant step, but it is only one step in a lengthy process to pass this legislation in both chambers of Congress and send the bill to the president for his signature. Every individual who believes in a stronger and better and well-resourced Peace Corps needs to help us pass H.R. 1456."
Read more on this legislation here. And use NPCA's Action Center to write to Congress about passing H.R. 1456.
This story appears in the 60th-anniversary edition of WorldView magazine.
---
Jonathan Pearson is Director of Advocacy for National Peace Corps Association.
---