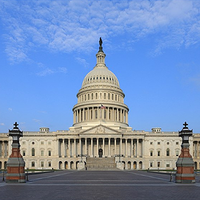 National Peace Corps Association hopes to host in-person meetings as part of Capitol Hill Advocacy Day on March 3, 2022.
This is an opportunity to meet with members of Congress and staff. The last in-person meetings were in March 2020, just days before the Capitol shut down. Health and safety concerns mean we can't yet confirm in-person meetings in 2022, but NPCA hopes to announce definitive plans in January.
Check back with the NPCA website for updates — or head to our homepage and scroll down to sign up for the NPCA Newsletter.
---