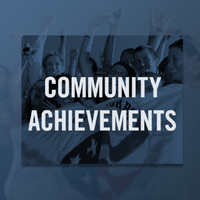 Author: RPCV Peter Deekle
CHINA, GHANA and MOROCCO
RPCVs Greg Slovak, Vivian Adzaku and Leith Reagan held a panel discussion at Shalom Center for Continuing Education (Pleasant Hill, TN) on their experiences as Peace Corps volunteers, open to the general public. Besides Slovak's experience in China 2015-2017, Adzaku served in Ghana from 1968 to 1971, and Reagan taught English as a Foreign Language (TEFL) in El Kelaa d Sraghna and Marrakech, Morocco, from 1976 to 1978.
DOMINICAN REPUBLIC
Dan Wendt (2011-2014), a former community development administrator for the Peace Corps, will become Fairfield, Ohio's assistant city manager in September 2018. He will oversee human resources, safety risk management, information technology, and the communications division. Previously, he spent eight months as a Foreign Service intern for the U.S. Agency for International Development and nearly three months as a project manager for Data Resolutions Inc.
GUATEMALA
Mark Walker (1971-1973) is a member of the Phoenix Returned Peace Corps Volunteers, member of the Friends of Guatemala, a board member of the new NPCA affiliate, Partnering for Peace, and a board member of Advance Guatemala, following his work and fundraising for international NGOs with activity in research and writing. The July 2018 issue of Ragazine includes his article about his post-Peace Corps life, "My Life in the Land of the Eternal Spring." It will also appear in the fall 2018 issue of "Cross Class Anthology" (Wising Up Press). He is fostering Peace Corps' Third Goal (helping Americans understand the people and cultures of other countries) by recently authoring Different Latitudes: My Life in the Peace Corps and Beyond.
GEORGIA
John Juliano (2008-2010) was the featured speaker at a Peace Corps event on July 26 at JustGoods Fair Trade Store in Rockford, Illinois. He worked in a Peace Corps Response program during his service years.
KOREA
Dan Strickland (1971-1973) attended an event by The USC Korean Heritage Library which focused on the Legacy of Peace Corps Korea. The event was held to discuss the creation of the library's Peace Corps Korea digital archive and current events happening in the region. Former Peace Corps Korea members, who volunteered from 1966 and 1981, and those of the USC community gathered at the library for lunch, listened to lectures on Korean geopolitics and attended a reception.
LESOTHO
Madeline Uraneck (2007-2009) began her Peace Corps experience later in her life. She recently published a book about a Tibetan family of immigrants to their new Midwestern home: How to Make a Life: A Tibetan Refugee Family and the Midwestern Woman They Adopted.
MALI
Following his graduation with a BA in International Business, Adam Sherman (2005-2008) served in several administrative capacities at the University of Washington. In August 2018 he was appointed Assistant Dean of Academic and Faculty Affairs at Harvard University Law School.
NICARAGUA
Carrie Donaire (2003-2005) wrote a July 21, 2018 column in the Clinton Herald (Iowa) about her experience as a Peace Corps Volunteer. The extensive text included commentary on her preparation and orientation, as well as interaction during service and her support as she returned to the United States.
---
FROM THE COMMUNITY NEWS EDITOR: We invite you to send your recent news and announcements to Peter Deekle (pdeekle@peacecorpsconnect.org) for future postings in our monthly e-newsletter column.
---