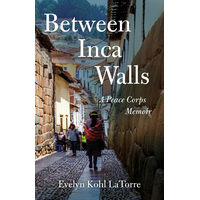 Community News — Achievements of RPCVs | June 2020
By Peter Deekle (Iran 1968-1970)
ETHIOPIA

John Garamendi (1966-1968) along with his Congressional colleague Chris Van Hollen (MD) is calling for an expansion of the AmeriCorps program as a way to battle the coronavirus in the U.S. — a role aptly suited for evacuated Peace Corps volunteers.

Julien Joy (2016-2018) is a master in public policy candidate at the Harvard Kennedy School. He wants to advance equitable access to quality education and is a Mayoral Leadership in Education Network Student Fellow for the summer of 2020.
GUATEMALA

Russell Nylen (2019-2020) recently evacuated from his host country due to the pandemic. He is planning to make a career working with food-access-development projects nationally and abroad.

MOLDOVA

Brannon Brewer (1997-1998) and former Peace Corps country director, Ethiopia (2014-2018) suggests that Peace Corps Volunteers — who build relationships in their communities and work with them hand in hand for two years — support change and establish practices that persist well beyond their departure. Climate is an issue that would be well served by this sustained model of support to the communities that suffer impacts of climate change. .
PANAMA

Soraya Valdez Place (201-2014) is a Spanish professor at Lenoir-Rhyne University (North Carolina) and a Hispanic community outreach specialist for Catawba County Library System. She also volunteers and serves as the treasurer with Centro Latino.
PERU

Evelyn Kohl La Torre (1964-1966) is the author of a recent memoir. Between Inca Walls: A Peace Corps Memoir will be published by She Writes Press in August 2020.
UZBEKISTAN

Brian Kiger (2004-2006) has pursued a variety of international development initiatives since his Peace Corps service. He is currently the Head Representative for DAI (Development Alternatives, Inc.) working on a USAID-funded project to improve abilities to grow, harvest, sort, pack, store, and market select horticultural crops.
---