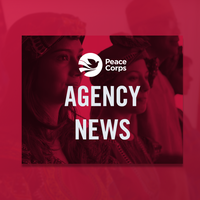 For the first time in its 57-year history, the Peace Corps recognizes top volunteer producing Minority Serving Institutions (MSIs). The University of Maryland – College Park, Howard University, and Spelman College claim the number one spots for large, medium and small schools respectively.
"Minority Serving Institutions cultivate the leaders of tomorrow and nurture the diversity that shapes our national character," said Peace Corps Director Jody Olsen. "The Peace Corps is committed to building a volunteer force that truly represents our diverse nation and is proud to recognize the colleges and universities that foster a spirit of service in their student bodies."
Peace Corps has announced top volunteer-producing Historically Black Colleges and Universities (HBCUs) and Hispanic Serving Institutions (HSIs) since 2012. The agency has expanded this year's rankings, however, to include all Department of Education MSI classifications. Asian American and Native American Pacific Islander Serving Institutions (AANAPISI); Alaska Native Serving Institutions or Native Hawaiian Serving Institutions (AANH); and Predominantly Black Institutions (PBI) all made Peace Corps' 2018 list.
California AANAPISI and HSI schools dominated each category with ten schools in the rankings. Among large schools, California State University – Fullerton secured the number two ranking, San Diego State University the number three ranking, and University of California – Riverside the number five ranking. Maryland, Florida and Georgia schools also made a strong showing with three or more schools from each state making the rankings.
HBCUs and PBIs held numerous spots on the small college list with Morehouse College at number three; University of Baltimore, Central State University and Albany State University tied at number four; and Virginia State University, Dillard University, Alabama State University, Coppin State University, and Washington Adventist University all holding the number five spot.
Over 30 percent of Peace Corps volunteers self-report as racially or ethnically diverse, following the agency's efforts to expand outreach to diverse communities across the United States, including increased engagement on MSI campuses. Recruiting and supporting a volunteer corps that represents the rich diversity of America remains a top priority as the Peace Corps seeks to bring unique cross-cultural perspectives to communities around the world.
---