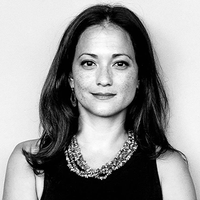 News and updates from the Peace Corps community — across the country, around the world, and spanning generations of returned Volunteers and staff.

By Peter Deekle (Iran 1968–70)
Lisa Woodson (pictured) is working with Indigenous populations in the Amazon basin on health research. A new film produced by Bryn Mooser on the 2021 Refugee Olympic Team. Entrepreneurial success. Honoring an advocate for the land.
Have news to share with the Peace Corps community? Let us know.
AFGHANISTAN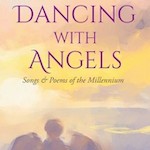 W. Brunhofer has recently released Dancing with Angels: Songs and Poems from the Millennium. The exploration of poetry is produced by Christian Faith Publishing. From Shakespeare to Yeats, Brunhofer explores favorite poems of inspiration and presents a series of personal writing dating back to the 1970s.
CHINA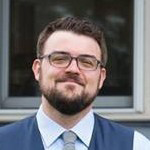 Andy Dieckhoff (2017–19) has joined the staff of the Madras Pioneer in Madras, Oregon, as its new sports editor. He is a lifelong Oregonian and was raised in Corvallis.
COLOMBIA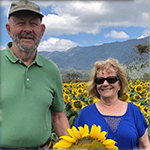 Douglas and Cheryl Hunt were honored on September 1, 2021 by the Presbyterian Peace Fellowship with the Barstow Driver Award for Excellence in Nonviolent Direct Action in Retirement. They are both retired educators who have been peacemakers for most of their lives. They have devoted themselves to gun violence prevention, climate change, and efforts to support communities in Colombia.
ETHIOPIA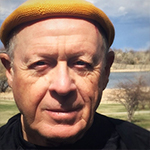 Stephen Foehr (1964–66) has published Warrior Love in July 2021. The novel is a murder mystery.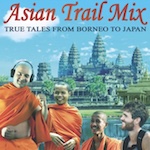 Eric Madeen has published Asian Trail Mix: True Tales from Borneo to Japan. He is an associate professor of modern literature at Tokyo City University and an adjunct professor at Keio University.
THE GAMBIA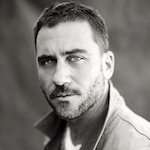 Bryan Mooser (2001–04), an Oscar-nominated producer who founded the nonfiction film and television studio XTR in 2019, will produce with Waad Al-Kateab a documentary film on the 2021 Refugee Olympic Team. Al-Kateab is the director of the documentary. Mooser is also part of the inaugural NPCA "40 Under 40" cohort.
GUINEA-BISSAU / CAPE VERDE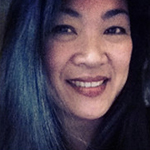 Estela Divino (1988–90) is a McKnight Senior Living 2021 Women of Distinction honoree. She is the Palliative Care Coordinator at Flushing Hospital Medical Center in Queens County, New York.
IRAN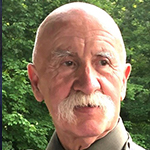 Harry Conklin (1968–71) died in 2021 and, in addition to a long career in law, served on the board of the Community Land Trust (BCLT) in the Southern Berkshires for more than four decades. The BCLT will honor his legacy through the establishment of the Harry Conklin Fund for Farmsteads. The purpose of the Fund is to support secure, long-term access to land for farmsteads for small-scale farmers, while retaining ownership of the land in a community organization.
JORDAN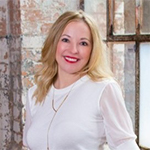 Allison Monroe (2002) is the CEO at Language Learning Market (LLM) – Educational Resources in All Languages. LLM joined nonprofit accelerator Impact Ventures' Spring 2021 cohort, later receiving a $10,000 prize at its 2021 showcase pitch competition. LLM comprises a marketplace to buy educational resources from businesses large and small and micro-entrepreneurs worldwide, a directory of resources and places to learn, and an education-focused media network.
MACEDONIA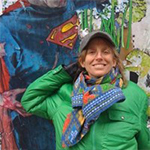 Mary O'Connor (2006–08) is an architect, educator, and writer. She is the recent author of Free Rose Light (University of Akron Press, 2021), a story of Akron's South Street Ministries and its founders Duane and Lisa Crabbs. Duane Crabbs was a Cuyahoga Falls firefighter disturbed by the lack of diversity in the department.
NEPAL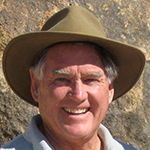 Ron Ryanson (1964–66) has produced "'Tattooed Trucks of Nepal – Horn Please" — a documentary film that draws on his own experience of traveling on the back of a truck from Kathmandu to villages 57 years ago. He was 23 years old at that time, and the film has knit together the varied stories of road travel in Nepal as well as the multi-dimensional cultural aspects of Nepal.
Lisa Woodson has received a Fulbright-Fogarty Fellowship toward a year in Peru where she will conduct research among an Indigenous population within the Amazon basin. Her research focuses on perceptions of health seeking behaviors and changes to those behaviors as a result of the COVID-19 pandemic and its economic consequences, as experienced by Indigenous Amazonian peoples.
NICARAGUA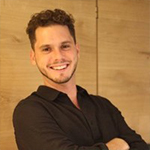 Robert Frisch (2007–09) was awarded Cornell University's Stein Family Prize in 2013 in the Cornell Hospitality Business Plan MBA Competition. He is the founder of Firelight Camps — inspiring adventure and getting more people outside by means of stylish, social, eco-friendly, and rejuvenating upscale campgrounds.
PARAGUAY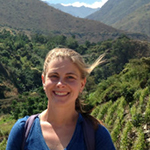 Laura Johnson, a board member of the Vermont Beekeepers Association, has been appointed University of Vermont's new extension pollinator support specialist with the Applied Research and Education Pollinator Program. She started with the Migrant Education Program in 2017 before moving to an agronomy outreach role with the UVM Extension Center for Sustainable Agriculture.
VANUATU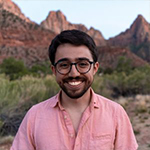 Santiago Pardo Sanchez (2017–18) is now completing an MBA at MIT's Sloan School of Management, focusing on sustainability and entrepreneurship. He is a managing editor of Harvard Mapping Past Societies, a digital atlas project within the Initiative for the Science of the Human Past at Harvard, where he focuses on climate change, and on economic and political projects.
ZAIRE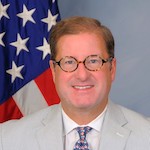 Charles Kosak is presently the Department Of Energy Faculty Chair at the National Defense University's College of International Security Affairs. In this role, he helps prepare U.S. and partner-nation national security professionals and future leaders to better understand emerging threats to peace and security and develop innovative approaches to strengthen U.S. and partner-nation capabilities and capacities.
---