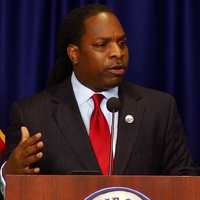 News and updates from the Peace Corps community — across the country, around the world, and spanning generations of returned Volunteers and staff
By Peter Deekle (Iran 1968–70)
A newly appointed Assistant Secretary for the Department of State. Two non-profit success stories. An award winning art professor. Peace Corps writers write. And a Peace Corps themed photographic exhibition in Las Vegas.
COLOMBIA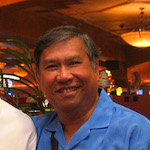 Ron Dizon (1971–1973) is celebrating the 60th anniversary of Peace Corps with a three-month photographic exhibition at the City of Las Vegas Library Art Gallery. The exhibit entitled "Afghanistan Black and White 2021" highlights Peace Corps Afghanistan's "War on Hunger 1971-1973." August 10 – October 12, 2021.
CAMEROON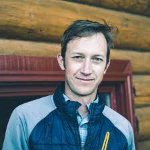 Matt Kuhn was promoted to the position of Aspen, Colorado's Director of Parks and Open Space. He had been serving as interim director since June 2020, and previously served as the business services director, operations manager and trails manager for parks and open space.
CHAD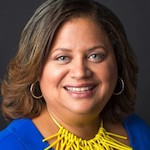 Michelle Boone (1994–96) was named in April as the new president of the Poetry Foundation. She is the first woman of color to lead the storied Chicago-based institution, which publishes the century-old journal Poetry. Boone offers over 20 years of experience following prominent positions at the Navy Pier; the Joyce Foundation; and Chicago's Department of Cultural Affairs and Special Events. During her tenure at the DCASE, she helped facilitate the Chicago Cultural Plan and also championed the Chicago Architectural Biennial in 2015. Boone told The New York Times that she was heavily influenced by poetry while growing up in Chicago in the 1970s, when the Black Arts Movement saw the emergence of poets like Gwendolyn Brooks and Oscar Brown, Jr.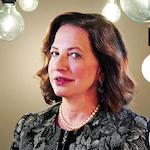 Audrey Zibelman (1977–79) recently took up a new post as Vice President at X, the Moonshot Factory, where she works to develop tools and capabilities as a systems operator, to decarbonize the electrical system. In April she was invited by the Biden administration to join the Leaders Summit on Climate to present ways in which steps can be taken to counter the detrimental impacts of the climate crisis. During the Summit, Zibelman announced that the United States and the United Kingdom would be joining the Global Power System Transformation Consortium, an organization she helped create during her time as CEO of the Australian Energy Market Operator.
CHINA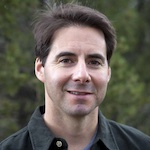 For three stories published last year on China, Peter Hessler (1996–98) garnered for The New Yorker a nomination for best reporting as part of the 2021 National Magazine Awards. The stories: "Life on Lockdown," "How China Controlled the Virus" and "The Sealed City."Hessler has been a staff writer at the magazine since the year 2000 and has covered events in China and Egypt. He is also the author of five books, with some of the most prominent being "Oracle Bones," which was a National Book Award finalist; and "The Buried," which was a finalist for the National Book Critics Circle Award. Hessler was also named a MacArthur Fellow in 2011.
GUATEMALA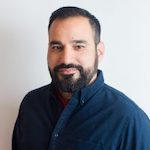 Javier Valdés (1999–2001) has been named U.S. Director of Civic Engagement and Government for the Ford Foundation. Valdés was previously the co-executive director at Make the Road New York, the state's largest immigration advocacy organization. In his work Valdés has been instrumental in increasing affordable housing, expanding translation services in government offices, and reducing bias in policing. His professional initiatives and résumé of promoting social change will make him pivotal in the Ford Foundation's ambitions on strengthening representation, participation, and leadership in U.S. democracy.
INDONESIA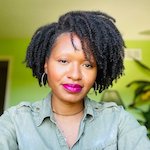 Rayna Rogers (2014–16) is an upcoming graduate at the Middlebury Institute of International Studies at Monterey, where she has pursued her master's degree in nonproliferation and terrorism studies. She was recently selected by her fellow students to be this year's student speaker as a result of her exemplary academic performance and professional work. Rogers also has experience in teaching, having been an English Second Language Instructor for five years in South Korea, and having served in the Peace Corps as an education Volunteer in Indonesia. During her time as a graduate student, Rogers has written about nuclear safeguards implementation at Lawrence Livermore National Laboratory, and also served as content director for the West Coast Chapter of Women of Color Advancing Peace, Security, and Conflict Transformations (WCAPS). She has also rendered three-dimensional models of ballistic missiles for use by the University's James Martin Center for Nonproliferation Studies.

IRAN
Tom Klobe has been awarded the Preis Honor from the Hawai 'i Arts Alliance. He is a professor of art at the University of Hawaii. He is the author of Exhibitions: Concept, Planning and Design.
MALI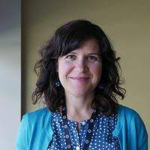 Kathi Seiden-Thomas (1996–98) is the co-founder and editor of Whose Stories Will We Hear?, a website and storytelling project uplifting stories of Black Africans in Africa. Series I: The Lives of Africans during the COVID-19 Pandemic has published 28 stories from 16 African countries on the website. "We believe that every story is worthy of being listened to and being heard," she says. "In our attempt to understand and tell African stories, we also recognize that our role is not limited to compiling these stories but is also extended to prioritizing the narrative of the communities that have given us the privilege of collaborating with them."

MOLDOVA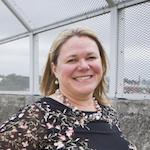 Kelly King Horne (1995–97) is the executive director of Homeward, Virginia's regional coordinating agency for homeless services, including the development and implementation of a regional strategic plan, board relationships, development, organizational management, and research and analysis.
SENEGAL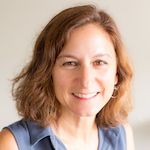 Amy Maglio (1996–99), following her Peace Corps service, founded the Women's Global Education Project, a global nonprofit organization with a goal of helping young girls across the world. In March 2021 the organization received a $750,000 grant from Twitter CEO Jack Dorsey through his #StartSmall initiative. "This all really came from my experience as a Peace Corps volunteer in Senegal," Maglio told the Chicago Tribune. "I helped my host sister go to school for the first time. I saw firsthand the impact school can have on a girl's confidence and her future."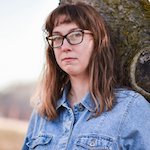 Katie Speicher (2016–18) has published The Giant Tangerine Sunball, her first collection of poems that spring from her Peace Corps service. (Peace Corps Writers, March 2021). She is also the farm manager at Common Ground Farm in Beacon, New York — a nonprofit with a mission of food access and food education.
SIERRA LEONE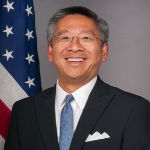 Donald Lu (1988–90) was nominated on April 23, 2021 as Assistant Secretary, Bureau of South and Central Asian Affairs, U.S. Department of State. He has been U.S. Ambassador to the Kyrgyz Republic since 2018. The portfolio of the region's assistant secretary of state consists of Afghanistan, Bangladesh, Bhutan, India, Kyrgyzstan, Kazakhstan, Maldives, Nepal, Pakistan, Sri Lanka, Tajikistan, Turkmenistan and Uzbekistan. In his three decades as a diplomat, Lu has been the ambassador to Albania, charge d'affaires at the embassy in Azerbaijan, and deputy director of the State Department's Office of Central Asian and South Caucasus Affairs. He also has experience of handling a health emergency having worked on the Ebola crisis in West Africa as Deputy Coordinator for Ebola Response in the State Department.
SOMALIA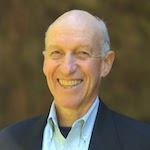 Martin Ganzglass (1966–68) has published Goats: And Other Stories (Peace Corps Writers, March 2021). His collection of short stories merges the mundane and the supernatural.
SOUTH AFRICA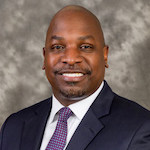 C.D. Glin (1997–99) has been appointed the Vice President, Global Head of Philanthropy for The PepsiCo Foundation. He begins his new role on May 17. Glin will be responsible for the daily management of the Foundation, and will oversee the Foundation's strategic direction and continued focus on driving progress towards a more sustainable food system. Glin has been serving as president and CEO of the U.S. African Development Foundation (USADF), an Africa-focused philanthropic organization established by Congress to invest grant capital, build capacity, and scale locally-owned, sustainable solutions for underserved and agricultural-dependent populations. He also previously served as associate director in Nairobi, Kenya, at The Rockefeller Foundation and before that was the first director of Intergovernmental Affairs and Global Partnerships at the Peace Corps. He was part of the first group of Peace Corps Volunteers to serve in South Africa. Read and watch his remarks from the 2020 panel "African Americans and the Future of the Peace Corps" here.

TUNISIA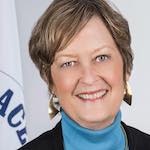 Former Peace Corps Director Jody Olsen (1966–68) received the University of Maryland Alumni Association's President award on April 23, 2021. She is one of six recipients of the Maryland Awards, which celebrate and honor the achievements of outstanding alumni. The award cites her lifelong championing of service, learning, and international opportunities for Americans of all backgrounds. Olsen served as Peace Corps director from March 2018 through January 2021.

---