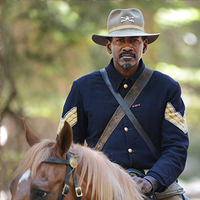 News and updates from the Peace Corps community — across the country, around the world, and spanning generations of returned Volunteers and staff.
By Peter V. Deekle (Iran 1968–70)
Park Ranger Shelton Johnson (pictured) who received the 2022 American Park Experience Award for his lifelong efforts advocating for diversity in U.S. national parks. Kathleen Chafey, the founder of a Montana State University program to support nursing students from Indigenous communities, has endowed a professorship to ensure the program continues to thrive. An RPCV is appointed to finish a term in the North Carolina State House. New leadership roles supporting efforts in sustainability as well as diversity, equity, and inclusion.
Have news to share with the Peace Corps community? Let us know.
CHAD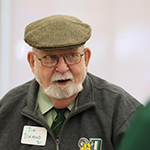 Jim Diamond (1971–73) received the Pennsylvania Farm Bureau's 2021 Distinguished Service to Agriculture Award. The award is presented to an individual whose dedicated work and service have significantly contributed to the advancement of Pennsylvania agriculture. With nearly 60 years of experience teaching agriculture in Pennsylvania and around the world, Diamond has made vast contributions to agriculture working as an assistant professor of agricultural education at Penn State University, an international agricultural and extension education consultant for the United Nations, and a vocational agriculture instructor at Upper Bucks County Area Vocational Technical School. For nearly a decade, Diamond served as the Dean of Agricultural and Environmental Sciences at Delaware Valley University.
COLOMBIA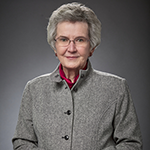 Kathleen Chafey (1963–65), a retired director of a Montana State University program supporting Indigenous students pursuing nursing degrees, established an educational endowment in support of the program in years ahead. The fund is named the Kathleen Chafey Nursing Professorship to honor Chafey's efforts to found and establish the Caring for Our Own Program (CO-OP) in 1999 to help improve the quality of health care in Native American and Alaska Native communities. Since its inception, CO-OP has nurtured more than 100 Native American students, most of whom have gone on to serve tribal communities as licensed nurses working in Montana or to pursue a doctoral nursing program.
EL SALVADOR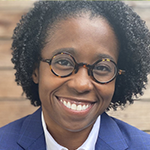 Kiva Wilson (2004–06) has been promoted to Chief Culture Officer at Material, a modern marketing services company. Wilson joined Material in 2021 as Senior Vice President of Diversity, Equity & Inclusion (DE&I). Wilson brings to the role over 16 years of DE&I strategy and implementation experience, having worked on DE&I initiatives at Paradigm Strategy and Facebook as well as the Peace Corps as Head of Diversity and National Outreach. In her new role, Wilson will continue to lead Material's DE&I efforts and develop a strategy for nurturing meaningful, collaborative, work relationships both remotely and face to face.
THE GAMBIA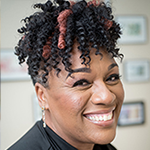 Sabrina T. Cherry (2001–03) has been nominated for the 36th YMCA Annual Women of Achievement Award, which celebrates the accomplishments of women and young leaders in the southeastern North Carolina community. Dr. Cherry is an assistant professor of Public Health at the University of North Carolina Wilmington (UNCW) and serves as Interim Director and Architect for the UNCW's Equity Institute. She attributes her understanding of the importance of community-based health education and culturally relevant, public health initiatives to her Peace Corps service in The Gambia, and she has spent nearly two decades working in the public health field.
GHANA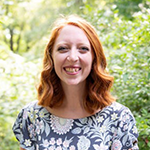 Kayla Canne (2018–20), an Asbury Park Press reporter, has won a National Press Foundation award for her work investigating deplorable living conditions and discrimination in taxpayer-funded rental housing in New Jersey. Honoring journalism covering poverty and inequality in the United States, the award recognizes Canne's 2021 series titled, "We don't take that," which exposed the barriers that exist for low-income tenants in their search for clean, safe and affordable housing. Listen to Canne discuss her series on WNYC's Morning Edition.
LIBERIA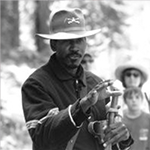 Shelton Johnson (1982–83) received the 2022 American Park Experience Award. The award recognizes Johnson's extraordinary, lifelong efforts advocating for diversity in national parks and helping more families and youth feel welcome by seeing their stories told in parks as well as cultural and historic sites alike. Johnson has worked for the past 35 years as a park ranger with the National Park Service at Yellowstone and now Yosemite National Park. His storytelling talents landed him a prominent role in the Ken Burns film: The National Parks: America's Best Idea. In 2010, Johnson hosted Oprah Winfrey and Gayle King on a multi-day camping trip which was captured on national television and broadcast around the globe. He credits his work with Oprah as a significant breakthrough in introducing Black Americans to the wonders of America's national parks, which has been Johnson's passion throughout his career.
MALAWI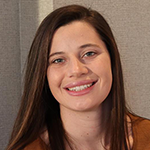 Cameron Beach (2016–18) is both a COVID-19 evacuated Peace Corps Volunteer and a 2022 recipient of the Donald M. Payne International Development Graduate Fellowship, looking forward to beginning graduate studies in the fall. This fellowship helps fund the costs of her education and provides a pathway into a career as a USAID Foreign Service Officer beginning in June 2024.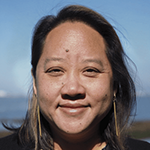 Danielle Lee (2001–03) has been named Mountain View's first Chief Sustainability and Resiliency Officer. In her new role, which starts in early March 2022, Lee will be responsible for lead the upcoming sustainability and climate resiliency efforts in Mountain View, California; advising the city on sustainability and resiliency goals; develop programs to achieve carbon neutrality, resiliency, adaptability and equity; and promote community, city and private sector participation in these sustainability efforts, among other tasks. Since 2005, she has worked for the County of San Mateo in a number of sustainability-related roles and as an analyst, having spent the past six years as assistant director in the county's Office of Sustainability.
ROMANIA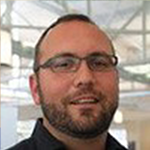 Marc Rand (2000–02) has been included among the 2022 Nonprofit Leaders Who Will Impact the World. He is the Founder and Managing Director of Community Capital Advisors, a national consultancy focused on community investment. He also manages several nonprofit loan funds, including American Nonprofits and the Nonprofit Insurance Alliance of California's member loan fund. Marc is the former Program Director for Loans and Affordable Housing at Marin Community Foundation.
SOUTH AFRICA
Kelsey McMahon (2014–16) took part in the Peace Corps' Virtual Service Pilot (launched in October 2020 as a virtual service that provided Returned Peace Corps Volunteers with the opportunity to serve while in the United States through virtual engagements with community-based partners overseas). Using her marketing experience and creative writing skills, she was able to help a South African nonprofit improve its online presence.
TONGA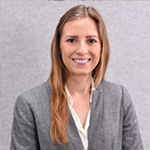 Sarah Bair (2019–20) has been selected as a 2022 Presidential Management Fellow Finalist at Emory University's Rollins School of Public Health, where Bair is pursuing a master's in public health. Directed by the U.S. Office of Personnel Management, the PMF program is the federal government's flagship leadership development program at the entry level, offering exceptional men and women from various careers direct pathways into federal services.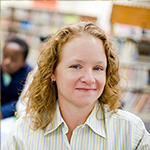 Patricia Delaney (2002–05) became Dean of the School of Liberal Studies & the Arts and Academic Coordinator for Diversity, Equity and Inclusion at Landmark College in Vermont. As a social anthropologist, Delaney has worked in international development promoting social equity with organizations such as the Peace Corps, the United Nations, the U.S. Agency for International Development, and various partners in countries all over the world.
TURKMENISTAN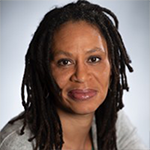 Andrea Armstrong (1996–98) has received Loyola University New Orleans College of Law's 2022 Dux Academicus award for her unwavering commitment to social justice and passion for knowledge. As the highest honor a Loyola faculty member, the Dux Academicus recognizes a faculty member who imparts the knowledge and wisdom of liberal arts, sciences, or professions to students in a way that truly embodies Jesuit values and philosophy.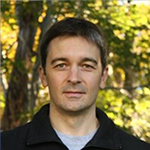 Nathan Truitt (2000–03) has been promoted to senior vice president of business development at the American Forest Foundation (AFF). In his new role, Truitt will lead the AFF's partnership and philanthropy strategy for all programs and products, with a strong emphasis on the rapidly expanding Family Forest Carbon Program. Prior to the promotion, Truitt worked as AFF's Vice President of Strategic Partnerships. He brings to the position international education and development experience within the nonprofit sector.
ZAMBIA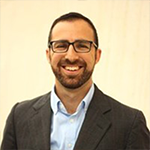 Caleb Rudow (2012–14) has been appointed to serve out the remainder of Representative Susan Fisher's term for the District 114 seat in the North Carolina State House. He intends to run for a full two-year term, beginning with the primary set for May 17, 2022. Prior to his confirmation, Rudow worked as a research and data analyst at Open Data Watch in Washington, D.C., where he conducted research on open data funding, patterns of data use, and technical issues around open data policy.
---