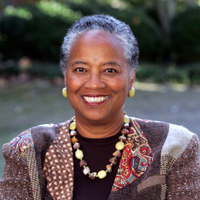 News and updates from the Peace Corps community — across the country, around the world, and spanning generations of returned Volunteers and staff
By Peter Deekle (Iran 1968–70)
Pictured: Children's Literature Legacy Award Winner — author Mildred Taylor
BENIN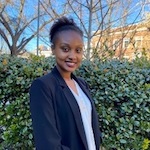 Marieme Foote (2018–20) has been awarded a Payne International Development Fellowship for graduate study. In Benin, she served as a Sustainable Agricultural Systems Agent until evacuated due to COVID-19. Upon her return to the United States she accepted a position with the National Peace Corps Association where she has worked on advocacy and issues pertaining to diversity, equity, and inclusion in the Peace Corps Agency and community.
CAMEROON
Natalie Obaldia (2019–20) is the Southern California Regional Volunteer Coordinator for California Volunteers, the governor's and State Legislature's continued investment in service and volunteering.
CHINA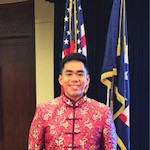 Jerome Siangco (2019-2020) taught News Listening and Spoken English to first-year, sophomore, and junior English majors at Liupanshui Normal University until his pandemic-impacted evacuation. He now serves as COVID-19 contact tracer with the National Peace Corps Association's Emergency Response Network.
ETHIOPIA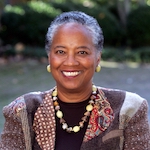 Mildred (Milly) D. Taylor (1965–67) is the winner of the 2021 Children's Literature Legacy Award honoring an author or illustrator, published in the United States, whose books have made a significant and lasting contribution to literature for children. Her award-winning works include "Roll of Thunder, Hear My Cry," which won the 1977 Newberry Medal and the Coretta Scott King Honor Award; "The Friendship," "Road to Memphis," and "The Land," all recipients of the Coretta Scott King Award. Her most recent work is "All the Days Past, All the Days to Come" (Dial, 2020). In addition to numerous awards for individual books, Mildred Taylor is the 2020 recipient of the Coretta Scott King – Virginia Hamilton Award for Lifetime Achievement.
GHANA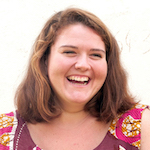 Meghan McCormick (2011–13) co-launched OZÉ, a Ghana-based financial tech startup that helps small to medium enterprises to record their daily activities ranging from expenses to sales. And in January 2021 news stories noted that OZÉ had raised $700,000 for micro, small, and medium enterprises in Ghana and Sub-Saharan Africa. The startup then combines these data to offer insights useful for recommendations. She also co-founded of Dare to Innovate. McCormick is committed to ending unemployment in West Africa through investments in the entrepreneurial ecosystem.
GUATEMALA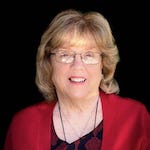 Norma Royale Wilder is the author of "The Longer I Live the Wilder it Gets: A Memoir of Adventure." Wilder's adventures have taken her around the world. She was interviewed on the radio about her book and life experiences on February 10, 2021.
LESOTHO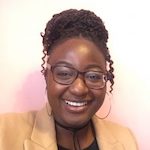 Sandra Adounvo has been awarded a Payne International Development Fellowship for graduate study. She will pursue a Master of Public Health with a concentration in Global Health and Humanitarian Assistance. She intends to join the USAID Foreign Service as a Health, Population, and Nutrition Officer.
MALAWI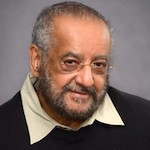 John Fleming (1967–69) has a lengthy career in museum management. He has served as president of the Ohio Museums Association and the Association of African American Museums. He is currently writing a book about his Peace Corps service in Malawi.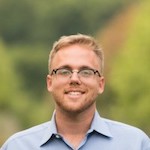 Austin Fraley (2017–20) has been awarded a Payne International Development Fellowship. He will attend the University of Wisconsin to pursue a master's degree in international public affairs in preparation to join USAID as a crisis, stabilization, and governance officer. Prior to his experience in Malawi, Austin worked with Kentucky Refugee Ministries as an ESL intern and a driver. He also worked at Quest Farm, a Kentucky non-profit that works with people with intellectual disabilities.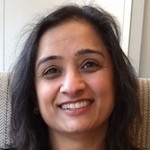 Vishakha Wavde (2018–20) is currently a physical therapist in Illinois. With a health services career in progress, she sought a two-year assignment in Malawi, focused on HIV and Malaria prevention, youth capacity building and working with HIV support groups.
MALI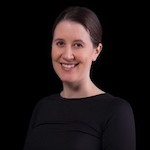 Molly Mattessick (2002–04) is Managing Director of Project Delivery at Forum One, an organization that amplifies the impact of mission-driven organizations through transformational digital solutions. In fall 2020 she led the team at Forum One to collaborate with National Peace Corps Association to launch and publicize the NPCA Emergency Response Network.
MICRONESIA (Chuuk)
Aydin Nazmi (1999–2001) since early 2020, has served as the Cal Poly Presidential Faculty Fellow for COVID-19 Response and Preparedness. He is a professor in Cal Poly's Food Science and Nutrition Department and is one of four faculty members from across the California State University (CSU) system to earn the Wang Family Excellence Award. He earned the award in the Outstanding Faculty Service category in recognition of his achievements and contributions to the CSU.
MOROCCO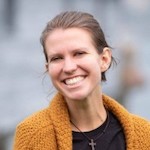 Paige Beiler (2018–20) has served since November 2020 as a COVID-19 contact tracer with National Peace Corps Association's Emergency Response Network. During her Peace Corps service she started a library at the local youth center through a USAID funded grant.
MOZAMBIQUE
Emily Wood (2019–20) has been awarded a Payne International Development Fellowship for graduate study. She will use her fellowship to continue her education and foster her dedication to public service as a Foreign Service Officer. She hopes to work with indigenous communities, helping them regain their self-reliance after centuries of marginalization.
NEPAL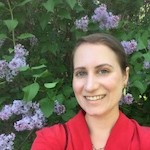 Leala Rosen (2014–15) is a program officer at the Wildlife Conservation Society's Conservation Leadership Programme.
SAINT LUCIA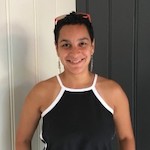 Jennifer Leshnower (2007–09) is volunteer director for California Volunteers — a statewide organization building critical connections and partnerships between public, private, and community-based organizations in order to mobilize human and social capital to eradicate California's most pressing social and economic injustices.
SENEGAL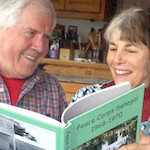 Carolee and Art Buck (1968–70) have been invited by the president of Senegal, their original Peace Corps host country, to return for a visit, which they both anticipate occurring later in 2021. The invitation resulted from Carolee's pandemic writing project (a record with photos) documenting their years in Senegal. The self-published book impressed the Senegalese president so much that he extended an invitation
UKRAINE AND GUINEA, BURKINA FASO, SENEGAL, SIERRA LEONE, MORROCO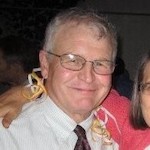 Doug Teschner (1971–73; 2008–17) is the president of Growing Leadership LLC, which supports nonprofits, governments, and businesses by partnering to strengthen their capacity to achieve the highest level of performance. Services include leadership training, coaching and mentoring; public speaking; organizational development and strategic planning; public policy support and legislative advocacy; resource development, communications and public relations.
---