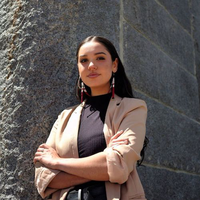 News and updates from the Peace Corps community — across the country, around the world, and spanning generations of returned Volunteers and staff
By Peter Deekle (Iran 1968–70)
Brookings fellow Michael O'Hanlon sizes up U.S. foreign policy strategies in his latest book. Samantha Maltais (pictured) makes history as the first member of the Aquinnah Wampanoag tribe to attend Harvard Law. Honors for CDC scientist Jennifer Giovanni for her contributions in fighting COVID-19 while serving as an ICU nurse. Global collaboration on the latest tracks from musician mjanja.
Have news to share with the Peace Corps community? Let us know.
ALBANIA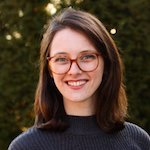 Anna Brugman (2018–20) is a graduate student at American University studying journalism and public affairs. In addition, she is currently an Editorial Intern with Current, a nonprofit news organization.
DEMOCRATIC REPUBLIC OF THE CONGO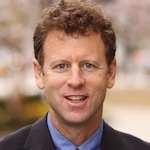 Michael O'Hanlon (1982–84) has published The Art of War in an Age of Peace: U.S. Grand Strategy and Resolute Restraint (Yale University Press, May 2021), a "modern plan for post-2020 American foreign policy." He is a senior fellow and the director of research in foreign policy at the Brookings Institution.
GUINEA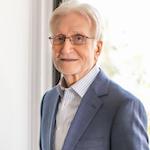 Bruce Benton (1964–66) is the author of Riverblindness in Africa: Taming the Lion's Stare (Johns Hopkins, 2020). He tells the story of how a large public-private partnership collaborated to control and defeat riverblindness, which had devastated rural communities and impeded socioeconomic development throughout much of Sub-Saharan Africa for generations.
HONDURAS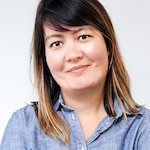 Jennifer Fitzgerald (2001–03) is the co-founder and CEO of Policygenius Inc. It is a leading online commercial insurance marketplace in the United States. She was recently featured on the NPR program "How I Built This" with host Guy Raz.

KENYA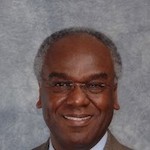 Grover Jackson (1967–69) and his two co-authors have produced "Back to Kenya," a presentation described as "a multimedia tale of American Black history told by those who lived it." The presentation includes written background details and personal stories from Jackson and his Kenya traveling companions related to his transformative journey to the African country as a Peace Corps volunteer. Jackson's memoir, A Journey of Love, Faith, Strength, and Determination, is available online. It chronicles the lives of 14 siblings raised by poor but loving sharecropper parents who directly descended from slaves.
LIBERIA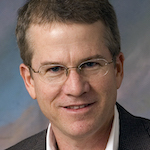 Bruce Hamaker (1977–79) was awarded the 2021 Lowell S. Hardin Award for Excellence in International Agriculture for his collaboration with entrepreneurs and food processors in West Africa. He is the director of Purdue University's Whistler Center for Carbohydrate Research.
MOROCCO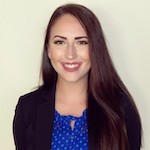 Courtney Blankenship (2018–20) has received a 2021 Boren Fellowship from the Maxwell School of Citizenship and Public Affairs (Syracuse University). She is a first-year master's degree student in international relations (Peace, Security and Conflict track), also pursuing certificates of advanced study in security studies and Middle Eastern affairs, studying Tarifit in Morocco. She plans on returning to Morocco on behalf of the National Security Education Program in 2022.

NICARAGUA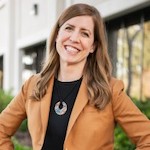 Penny Gage (2009–11) was named a 2019 recipient of the Alaska Journal of Commerce's Top 40 Under 40 award. She has joined McKinley Alaska Private Investment, LLC as a private equity associate working from the Anchorage office.
NIGER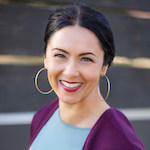 Jennifer Giovanni (1995–97) is a scientist at the Centers for Disease Control and Prevention. In 2020 she also served as a COVID-19 ICU nurse at a hospital in Brooklyn. She received the CURE Media Group's Finest Hour Award, which recognizes the selfless achievements of a nurse caring for patients during the COVID-19 pandemic.

TANZANIA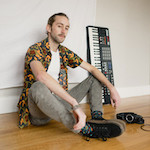 Musician David Gilmore (2016–18), a.k.a. mjanja, has released a number of music singles in 2021, with his most recent collaboration with New Delhi-bred visual artist OQLRR, a.k.a. Sparsh Narang, on the recording entitled "Reflection."
TIMOR-LESTE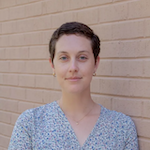 Sinead Hickey (2016–18) is a multimedia reporter and master's degree candidate working with the Cronkite Health Disparities team from Arizona State University. The focus of this team is to cover health stories on underrepresented communities.
TONGA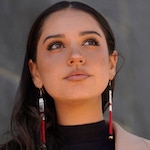 Samantha Maltais (2018–20) has been awarded American Indian College Fund's second three-year American Indian Law School Scholarship for study at Harvard Law School. She becomes the first member of the Aquinnah Wampanoag tribe to attend Harvard Law — though more than 350 years ago, Caleb Cheeshahteaumuck, an Aquinnah Wampanoag man, became the first Native American to graduate from the Cambridge, Massachusetts, university — the product of its 1650 charter calling for the education of "English and Indian youth of this country." It's a "full-circle moment" for the university and the Martha's Vineyard tribe, Maltais says. The scholarship covers all costs of attendance, including tuition, for the three-year course of study at Harvard University.
PEACE CORPS HEADQUARTERS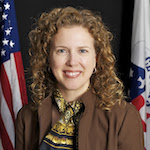 Helen Lowman gave the commencement address at Austin College (Texas) in June 2021. From 2010 to 2015, she served as Regional Director — Europe, Middle East, and Asia, Peace Corps' largest geographic region. She has been president and CEO of Keep America Beautiful since 2017, offering leadership in areas of international diplomacy and development, youth engagement, environmental education, disaster resilience, global leadership, volunteerism, social justice, and human rights.
---