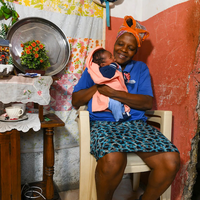 News and updates from the Peace Corps community — across the country, around the world, and spanning generations of returned Volunteers and staff.
By Peter Deekle (Iran 1968–70)
Photo courtesy CARE
Diane Carazas is the new director for CARE in Latin America and the Caribbean, where efforts include supporting thousands of Haitians like Natacha (pictured) who lost her home in a devastating earthquake last year. Ruth Rosas is the first-ever dedicated, bilingual Latine Communities Reporter for a sustainable transportation news source in Chicago. Peter Riley was sworn in as the first Mission Director for USAID in Tajikistan. RPCVs appointed to leadership positions in local and international nonprofit organizations — and seeking to empower a diverse, inclusive, and effective generation of public servants in Congress. Recently published books. Specialists making an impact in herbal medicine and agronomy.
Have news to share with the Peace Corps community? Let us know.
ARGENTINA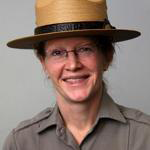 Kate Hammond (1992–94) will step into the interim superintendent position of Glacier National Park this month, amid new regulations during peak hours for visitors due to COVID-19, and she is prepared for a busy summer. Prior to her new role, Hammond served as the deputy director and chief of staff for the National Park Service's Intermountain Region in Denver since 2016.

BOLIVIA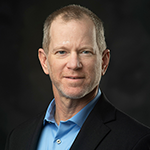 Michael Mulvaney (1995–97) is the new Edgar E. and Winifred B. Hartwig Endowed Chair in Soybean Agronomy at Mississippi State University. Two of Mulvaney's goals as chair include identifying inefficiencies and designing research to improve soybean production. His interest in and aptitude for agronomy originated in Peace Corps, where he served as an agricultural extension Volunteer. Mulvaney brings to his new role international agronomy experience, and he worked as a certified crop advisor conducting research with the Global Conservation Agriculture Program at the International Maize and Wheat Improvement Center in Mexico.

BOTSWANA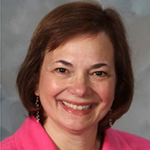 Diane Carazas (1983–85) recently started as the new regional director for CARE's Latin America and Caribbean region. She worked with the Peace Corps for eight years, including her most recent role as the Botswana Country Director. For over 20 years she worked with several international humanitarian organizations – specializing in poverty reduction, international development, humanitarian relief, and public health programs in six Latin American countries.
CHILE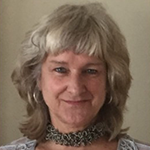 Kat Maier (1978–79) currently works as director of Sacred Plant Traditions in Charlottesville, Virginia, where she offers a three-year clinical and community herbalist training program. She began studying plants in Chile during her time as a Peace Corps Volunteer, and she is a founding member of Botanica Mobile Clinic, a nonprofit dedicated to providing accessible herbal medicine to local communities.
CHINA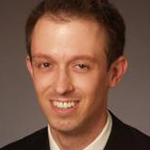 David Wertime (2001–03) has been selected as a Council on Foreign Relations International Affairs Fellow for 2022–23. Since 2018 he has served as the executive director of Protocol and is also a research associate at the University of Pennsylvania's Center for the Study of Contemporary China. Wertime held senior positions as a writer for different newsrooms and served as senior editor for China at Foreign Policy magazine, where he introduced the publication's first Chinese-language articles.
DOMINICAN REPUBLIC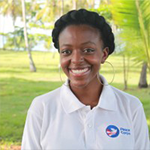 Dominique Thurmond (2017–20) is a newly appointed paralegal associate at Community Legal Services of Philadelphia, focusing on worker's rights.
FIJI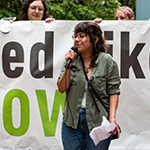 Ruth Rosas (2015–18) was appointed Streetsblog Chicago's first-ever dedicated bilingual Latine Communities Reporter. Rosas' voice will help Streetsblog expand its coverage of livable streets relevant to Spanish-speaking communities. Rosas is an advocate for active transportation and co-founded a community bike shop for at-risk youth while serving as a Peace Corps Volunteer in Fiji. Rosas also works at the Consortium to Lower Obesity in Chicago Children at Lurie Children's Hospital, where she addresses pedestrian and walkability issues, focusing on vulnerable communities.
LESOTHO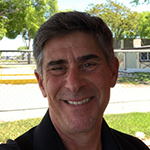 Marc Sabin (1988–90) is the City of San Raphael's new manager for its homelessness program. One of Sabin's first tasks include spearheading a grant proposal to support mental health services and identifying opportunities for temporary shelter to get more people into supportive housing. He brings to the role more than 30 years of experience in social services for other California nonprofits and initiatives.


MALI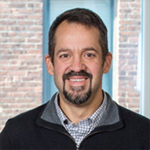 Justin Bakule (2004–06) is the vice president of advisory and corporate engagement for Social Finance, a pioneering impact investing nonprofit organization. Recently he was the founder of Tidepath, a new company strategically centered on improving freelance careers through income stability and long-term wealth creation.
MOROCCO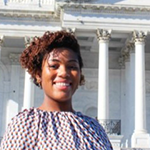 Kiana Graves (2017–19) is the Program Director for College to Congress, a non-profit organization that seeks to systemically change Congress by empowering a diverse, inclusive, and effective generation of public servants, located in Washington D.C.
NICARAGUA
Martin do Nascimento (2010–12) began his new assignment this month as the Assistant Photo Editor at CalMatters, a nonpartisan nonprofit newsroom committed to explaining California politics and policy, Nascimento is an award-winning documentary photographer and filmmaker, who is based in Oakland, CA. He is a trilingual RPCV with work featured in various publications ranging from The New York Times, The Washington Post, Forbes, and National Public Radio.


NIGER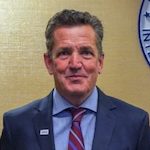 Peter Riley (1983–85) was sworn in as the first Mission Director for USAID in Tajikistan in December 2021. He is a career USAID Foreign Service Officer with over 30 years of international development experience, which includes serving as Director of USAID in Tunisia, Senior Stabilization Advisor for USAID in Afghanistan, and Senior Regional Advisor for Africa for the US Office of Foreign Disaster Assistance in Nairobi, Kenya.
PHILIPPINES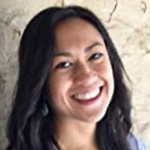 Deborah Francisco Douglas (2011–14) published her memoir, Somewhere in the Middle, which documents her three years as a Peace Corps Volunteer and the connections made to her culture as a Filipino American while serving in the Philippines. She also started a blog called Halo-Halo, Mix-Mix as a way of further cataloging her journey to discover her cultural roots and share her love of her culture.
VENEZUELA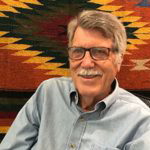 Daniel Robinson (1966–68), a retired lawyer from California, published a new book in October 2021 by Atmosphere Press. Hitchhiking Across America: 1963 is a fictional version of the author's August 1963 cross country trip from Lake Tahoe to Los Angeles, Miami, Washington, D.C., New York City, and back to Los Angeles. The book examines the ways life in America is changing through brief encounters with strangers — exploring war stories, new social issues, and political views that deepen his understanding of America.
---