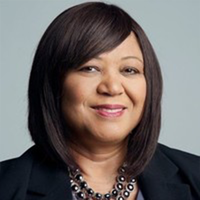 News and updates from the Peace Corps community — across the country, around the world, and spanning generations of returned Volunteers and staff.
By Peter V. Deekle (Iran 1968–70)
Sandra Clark (pictured) is the new CEO for Story Corps, a project founded in Grand Central Terminal in 2003 that has grown into a nonprofit committed to using the power of stories to connect people of different backgrounds and beliefs. Meet a new retiree who was the first Black woman to serve as a medical officer for the Peace Corps. A recent contestant of "Jeopardy!" Two RPCVs celebrating the premiere of their documentary. Notable achievements in health and other sciences.

Have news to share with the Peace Corps community? Let us know.
KIRIBATI
Ailton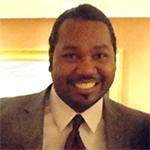 "Santo" Coleman (2001–04) has been nominated to be a 2022 Emerging Scholar at James Madison University. Coleman has trained in three branches of science and been the recipient of three federal fellowships. The nomination cites his dedication to understanding the factors that contribute to early mortality among African American men and boys. He is an assistant professor of health sciences at James Madison. In 2015, he returned to Peace Corps service in El Salvador but was evacuated in 2016 due to gang violence.
CAMBODIA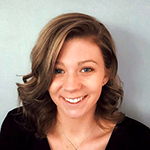 Samantha Kloft (2019–20) has been appointed by the Dubuque County Board of Health in Iowa as interim director of the county health department. Her Peace Corps service was shortened due to the COVID-19 pandemic.
FIJI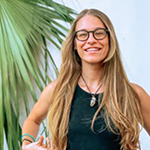 Olivia Shaffer (2017—19) has written a book for children inspired by a three-year-old child she befriended during her Peace Corps service. The book, I am Loved, I am Worthy, is meant to promote confidence and feelings of worthiness in a young reader's mind. The book is published by Liv Holistic LLC and illustrated by Tamarra Washington.
THE GAMBIA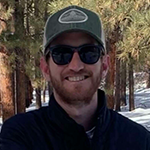 Estevan Vega (2014–16) has joined the Colorado State Forest Service as a special projects forester in the agency's Durango field office. The Colorado Forest Agriculture Classification program Vega will run is voluntary, allowing private landowners with at least 40 acres of contiguous forest to reduce their property taxes if they manage their land to produce wood products to sell.
GEORGIA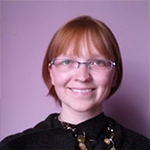 Amanda Hauf (2016–18) will be supporting health and safety at the Amundsen-Scott South Pole Station for the Austral winter. Her South Pole team includes approximately 40 support staff and scientists.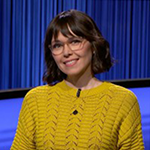 Maria Krasinski (2017–18), the managing director, illustrator, and sponge candy enthusiast from Buffalo, New York, competed on "Jeopardy!" in January 2022 and came in second. During her Peace Corps service she worked with a Tbilisi-based NGO that advocates for the rights and inclusion of marginalized youth, women, and ethnic minorities.
GUINEA-BISSAU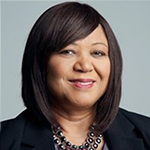 Sandra Clark (1990–94, pictured) has followed her extensive journalistic career with a February 2022 appointment as Story Corps' second chief executive officer. In her previous role as vice president for news and civic dialogue at WHYY — the main PBS and NPR affiliate in Philadelphia — she managed news operations across multiple media platforms and oversaw the station's diversity, cultural competency, community engagement, and trust-building efforts.

MALAWI
Rachel Bielajew (2015–17), a doctoral candidate, has co-launched MIT's Department of Nuclear Science and Engineering NSE's Graduate Application Assistance Program, which connects underrepresented student applicants with NSE mentors. She hopes to concentrate on the experiments that make her question existing paradigms about plasmas under high confinement.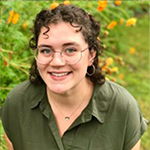 Kelly Hoeltzel (2019–20) is the Program Manager of Albermarle Area United Way in North Carolina, improving the quality of life within nine counties through partnerships with more than 20 local agencies, such as the Food Bank of the Albemarle, Albemarle Hopeline, Girl Scouts, 4-H groups, and the YMCA.
NIGER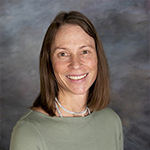 Carrie Guilfoyle (2006–09) has joined the primary care team at Mendocino Community Health Center in California. Guilfoyle is experienced in treating patients with complex or chronic issues, ranging from high cholesterol, diabetes, and anxiety, in addition to common ailments such as viral and bacterial infections.
PARAGUAY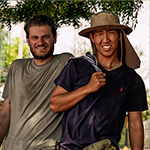 Henry Maillet and Jeff Wong (2017–19) recently premiered their documentary film, Faces of the River. The two RPCVs traveled along the Paraguay River from October 2019 to April 2020, conducting studies and research on the impact of climate change in the area, as well as videos, photographs of the majestic landscapes, natural and cultural riches, and interviews with the inhabitants of the different locations in order to explore the meaning of the river for the people who live along its banks.
SENEGAL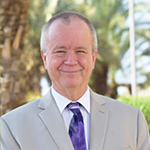 Larry E. André, Jr. (1983–85) is the new U.S. Ambassador to Somalia. Based in Mogadishu, he is a career diplomat with extensive experience on the African continent, including two previous ambassadorships in Djibouti and Mauritania.
SIERRA LEONE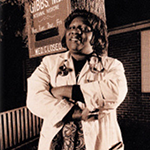 Rose Delores Gibbs (1980–84) retired from private medical practice in 2021. She was the first Black woman to serve as a medical officer for the Peace Corps, and was also the first female African American graduate of the Medical University of South Carolina, in 1973. After earning a certificate in tropical medicine from the Walter Reed Army Institute of Research in Washington, D.C., Gibbs joined the Peace Corps. Gibbs became a Peace Corps Medical Officer and served in the Peace Corps Medical Offices in Sierra Leone for a decade.
ZAIRE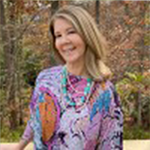 Margaret Bond (1988–90) has been appointed the U.S. Consul General to Curacao and Chief of Mission to Aruba, Bonaire, Curacao, Saba, Saint Eustatius, and Saint Maarten. She assumed her assignment in the Dutch Caribbean in January 2022.
PEACE CORPS (WASHINGTON, D.C.)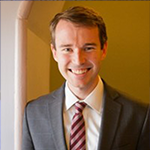 Matthew McAllister was appointed in November 2021 director of the Colorado Digital Service, promoting the use of modern software practices on key products and services. Previously, as Special Assistant at the Peace Corps' Office of Innovation (2014), he focused on adopting and scaling open source tools and best practices to benefit 7,000 Peace Corps volunteers in 60 countries.
---