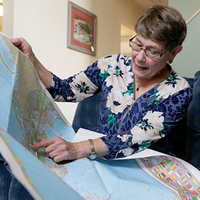 News and updates from the Peace Corps community — across the country, around the world, and spanning generations of returned Volunteers and staff.
By Peter Deekle (Iran 1968–70)
Katrina Fotovat is appointed Senior Official to the Secretary of State in the Office of Global Women's Issues. Dr. Patrick Gonzalez, Assistant Director for Climate and Biodiversity by the White House Office of Science and Technology Policy (OSTP), helps lead efforts to combat climate change. Newly published books, such as Elana Hohl's (pictured) collection of letters documenting her Peace Corps service. Recognizing gender equity public health initiatives. Expanding research on ocean sustainability.

Have news to share with the Peace Corps community? Let us know.
AFGHANISTAN
Elana Hohl (1971–73, pictured) wrote A Few Minor Adjustments, a collection of letters sent home to friends and family, started over 40 years ago. Published in May, the book is a way of preserving memories from her time volunteering at 21 years old with her new husband Michael. The Hohls can now share those memories with their five children and ten grandchildren.
BANGLADESH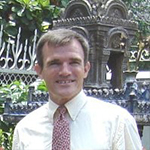 Mike Kiess (2002–06) and Cambodia (2006–08), Workforce Housing Coordinator in Vermont, is relocating to Kampala, Uganda, in December 2021 to work as the Operations and Management Director for the Peace Corps.
BENIN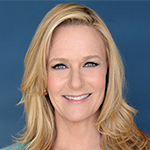 Anne Rimoin (1993–95) was named the new Gordon-Levin Chair in Infectious Diseases and Public Health at the UCLA Fielding School of Public Health in November. Dr. Rimoin is an internationally recognized expert on emerging infections, global health, infectious disease surveillance systems and vaccinations. She has been engaged in pandemic preparedness and response work for more than two decades. Read more about Dr. Rimoin in "A Matter of Life and Death" in WorldView magazine.
BOTSWANA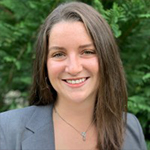 Lucy Ruderman (2016–18) is an FHI 360 Research Fellow and Master of Public Health candidate at the University of North Carolina's Gillings School of Global Public Health. She is a gender equity and public health professional with a focus on women's health.
COSTA RICA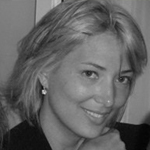 XiNomara Velazquez Yehuda (1993–95) became the Chief of Staff of the National Center on Sexual Exploitation in June. She has held many professional leadership positions since her Peace Corps service, including over eight years as Executive Director, Chief of Staff at The Hispanic Institute in Washington, D.C. In September, she became a member of the National Peace Corps Associations Board of Directors.
GHANA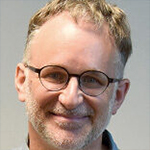 Brian Arbic (1990–93), a professor of earth and environmental sciences at the University of Michigan, recently founded the Global Ocean Corps and Conveyor, a program he hopes will foster sustained, long-term ocean science education and research collaborations among countries around the world.
GUATEMALA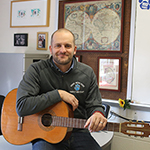 Bennett VanOudenallen (1999–2000) received the 2021 Jane Ortner Education Award, which is given to K–12 teachers who use music as an academic tool in the classroom. VanOudenallen teaches social studies at Mount Notre Dame High School in Cincinnati, where he is also the Academic Teach Coach, Province Leader, and member of the Professional Development team. In addition to his service with the Peace Corps, VanOudenallen volunteered with AmeriCorps and the National Park Service.
IRAN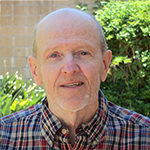 James F. Goode (1968–71) recently published his book Living, Loving Iran: A Memoir in which he shares his reflections from his time serving in Tuyserkan in western Iran. Goode also writes about his wife, Virginia, whom he met in Tehran, and their experiences in a country that shaped their personal and academic pursuits. Goode's memoir highlights the discrimination of Iranians and attempts to share his insight with Americans through his writing. He is also emeritus professor of history at Grand Valley State University and the former director of its Middle East Studies program.
MOLDOVA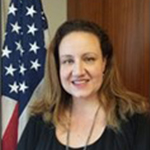 Katrina Fotovat (2000–02) is the Senior Official to the Secretary of State in the Office of Global Women's Issues, where she leads a team of gender experts promoting gender equality efforts including support of women, peace, and security to counter violent extremism, promote women's economic empowerment, and combat gender-based violence.
NICARAGUA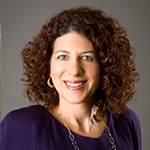 Renee Wizig-Barrios (1993–95) has recently been appointed as president and CEO of the Jewish Federation of Greater Houston. She previously worked as the senior vice president and chief philanthropy officer for the Greater Houston Community Foundation where she led initiatives in community engagement and philanthropy.
PARAGUAY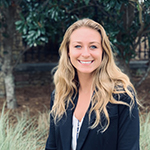 Hannah Baysinger (2019–20) was among the RPCVs evacuated during the pandemic. In the spring, she enrolled at the University of Iowa to purse a master's of teaching in world language education with endorsements in Spanish and English as a Second Language (ESL). She is the 2021 Obermann Spelman Rockefeller Community Scholar.
SENEGAL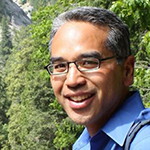 Patrick Gonzalez (1988–90) has been appointed Assistant Director for Climate and Biodiversity by the White House Office of Science and Technology Policy. Dr. Gonzalez is a scientist at the University of California, Berkeley and will participate in a thought leaders and influencers panel discussion hosted by the Peace Corps on December 9, 2021.
ZAIRE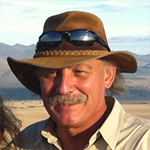 Craig Sholley (1973–75) is Vice President at the African Wildlife Foundation, a conservation nonprofit focused exclusively on Africa's wildlife and wild lands. His mentor, Diane Fossey, motivated his long-term study of mountain gorillas.
---