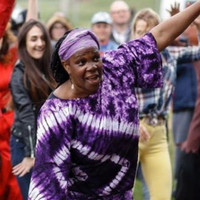 News and updates from the Peace Corps community — across the country, around the world, and spanning generations of returned Volunteers and staff
By Peter Deekle (Iran 1968–70)
Carol Anne "Aziza" Reid (Moldova and Eswatini, pictured) honored with the Lillian Carter Award. Writer George Packer (Togo) serves up a stark and compelling analysis of the state of American politics. Doris Rubenstein (Ecuador) tells a remarkable tale of a Jewish family's flight to Latin America to escape the Nazis. Kim Mansaray, country director for Peace Corps Mongolia, is presented with that nation's highest honor, the Order of Polar Star. Honors for a librarian, a sustainable kids clothing line, and a new beat for a journalist — and much more.
Have news to share with the Peace Corps community? Let us know.
BURKINA FASO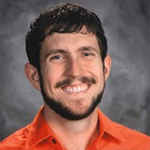 Tyler LeClear Vachta (2009–11) has been recently appointed Human Resources Systems and Data Analyst at Augsburg University (Minneapolis).
ECUADOR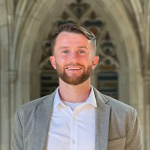 Moses Manning (2016–18) has been appointed a policy intern at the World Resources Institute (June 2021). He is a graduate student in Duke University's Master of Public Policy, Energy and Environmental Policy program.
Doris Rubenstein (1971–73) is an author and journalist who recently published The Boy with Four Names (iUniverse, 2021). The book is the story of one Jewish family who left Europe and what was an almost certain death by the Nazis to find freedom and safety in Ecuador.
ETHIOPIA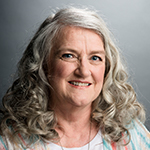 Janet Lee (1974–76) has been named the 2021 recipient of the American Library Association (ALA) International Relations Committee's John Ames Humphry/OCLC/Forest Press Award, presented to a librarian or person who has made significant contributions to international librarianship. The award consists of $1,000 and a plaque presented at the ALA 2021 Annual Conference. Following her tenure as dean at Regis University, Lee received a Fulbright Scholarship (2017–18) to study in Ethiopia.
GHANA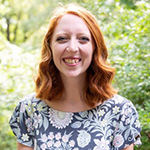 Kayla Canne (2018–20) has taken on a new beat with the Asbury Park Press, covering the affordable housing shortage at the Jersey Shore and the Garden State.
GUATEMALA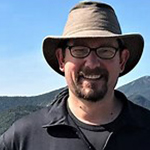 Chris Jage (1993–96) joined the staff of the Adirondack Land Trust in July 2021 as conservation program director, overseeing its land protection and land stewardship teams. Since 2016, he has worked as land protection manager with the Adirondack Chapter of the Nature Conservancy.

HONDURAS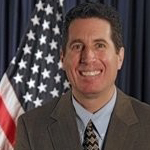 Raymond Limon is the Deputy Assistant Secretary for Human Capital and Diversity, and Chief Human Capital Officer with the U.S. Department of the Interior. He has been recently nominated for vice chair of the Merit Systems Protection Board of Directors.

HUNGARY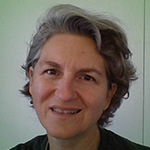 Cordes Lindow (1991–93) has been selected as one of five participants in C-SPAN's 2021 Teacher Fellowship Program. She will collaborate with C-SPAN's Education Relations team for four weeks to create content for C-SPAN Classroom, a free online teaching resource for educators. She is piloting International Relations Honors at Allen D. Nease High School (Ponte Vedra, Florida) in the upcoming school year.
MOLDOVA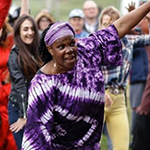 Carol Anne "Aziza" Reid (2016–18) was recognized with the 2021 Lillian Carter Award. The Lillian Carter Award honors outstanding returned Peace Corps Volunteers who served at age 50 or older. Reid served as a community organizational development volunteer in Moldova from 2016 to 2018, and later as youth education volunteer in Eswatini from 2018 to 2020. Her projects centered on organizing community programs to empower women and youth through both African dance classes and social justice. She is now starting a new position as a Peace Corps Recruiter.

MONGOLIA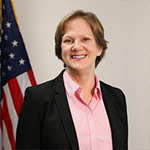 Kimberly Mansaray (2018–present) is Peace Corps Mongolia Country Director. On June 24, 2021 she was presented the Order of Polar Star, the highest state honor. This honor was awarded by Mongolia's president to Peace Corps and its leadership, including Kim Mansaray, for their invaluable contribution to advancing the friendly relations and cooperation between Mongolia and the United States.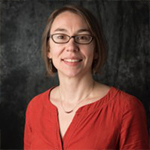 Katie Murray (2003–05) is the executive director of the nonprofit food and fiber trade organization Oregonians for Food and Shelter. She has led the organization since December 2020.
NIGER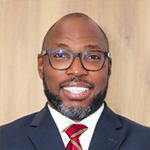 Gordon Brown (1996–98) was appointed in July 2021 to serve as director of legislative affairs for the U.S. Department of Agriculture Rural Development. He served as a Peace Corps Country Director in Ghana (2018–21) and Benin (2015–18).
PARAGUAY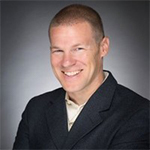 Brian Washburn (1998–2000) has published What's Your Formula? Combine Learning Elements for Impactful Training. His new publication offers a "periodic table of learning elements" modeled on the original periodic table of chemical properties providing metaphors for the tools and strategies of the field of learning design. Brian is the co-founder and CEO of Endurance Learning, a boutique instructional design company.
PHILIPPINES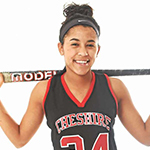 Kya O'Donnell (2019–20) is a legislative aide at the Connecticut State Capitol. She was recently hired as head coach of field hockey at Cheshire High School.
RWANDA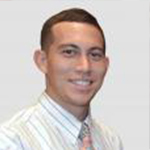 Nicholas Sung (2016–18) published a research paper exploring Diversity, Equity, and Inclusion in the U.S. Ambassador Corps for the Belfer Center for Science and International Affairs at Harvard Kennedy School. He graduated with a master's degree in public policy from the school this year. With Peace Corps, he served as an education coordinator in Rwanda 2016–18 and a food security specialist in Nepal 2012–14.
TOGO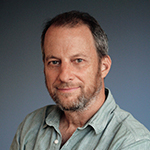 George Packer (1982–83) published Last Best Hope: America in Crisis and Renewal in summer 2021, recognized as an editor's choice by the New York Times Book Review. As a journalist, novelist, and playwright, Packer has covered a broad range of of U.S. foreign and domestic policies through his work. Last Best Hope offers an examination of the conflicting interests that define contemporary American politics, free agency, morality, meritocracy, and justice.
TONGA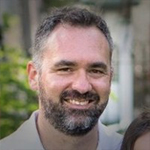 Seth Hershberger (2004–06) was appointed in July 2021 as executive director of Wicomico Public Libraries in Maryland. He previously served as public diplomacy professional associate and community liaison office coordinator at the U.S. Embassy in Georgetown, Guyana.
UKRAINE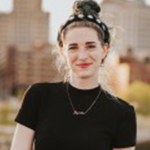 Emmery Brakke (2017–20) is a candidate at Brown University for a master of public affairs degree. Her career focus has been refined by the domestic challenges associated with COVID-19.
UZBEKISTAN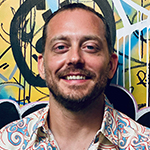 John Mark King (2001) is the co-founder of Muse Threads, a bamboo children's clothing line based in Washington, D.C. Alongside his wife and co-founder, he has turned what started as a pandemic passion project inspired by his newborn daughter into a successful, sustainable kids' clothing line with a growing cult following. He is also a professional voice actor and music producer/songwriter.
---