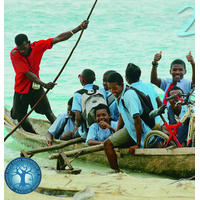 Achievements of Returned Peace Corps Volunteers Across the country — and around the world
By Peter Deekle (Iran 1968-1970)

RETURNED PEACE CORPS VOLUNTEERS (RPCV) MADISON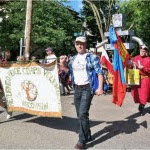 The Returned Peace Corps Volunteers of Madison, Wisconsin, is the recipient of the Global Citizen Award from the United Nations Association of America, recognizing its annual production of an international events calendar, ongoing community programs (such as Freeze for Food walk), and a long history of service reflecting the United Nation's mission, values, and goals.
DOMINICAN REPUBLIC

Alexander Battaglia (2018–20) has received a Fulbright award for the 2020–21 academic year from the U.S. Department of State and the J. William Fulbright Foreign Scholarship Board. His Peace Corps Spanish literacy service was interrupted due to COVID-19. Due to the pandemic, his award to teach English in a Madrid high school is expected to begin in January 2021.
FIJI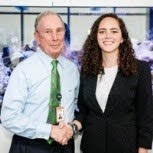 Courtney Finkbeiner (2017–19) is the Student Engagement Coordinator for SolarSPELL, a solar-powered backpack library that empowers learners globally by providing localized educational information and the training to build 21st-century skills in offline environments. She used the backpacks in her community in Fiji and is now working with about a dozen returned volunteers in Help from Home.
GUATEMALA

Samra Brouk (2009–11) led health equity initiatives as a Peace Corps Volunteer and is a nonprofit leader. She is also a 2020 candidate for the New York State Senate, 55th District.

Nora Wynne (1997–99), a Spanish teacher and instructional coach at California's McKinleyville Middle School, has been named the 2020 Humboldt County Teacher of the Year.
JORDAN

Marty Feess (Jordan 2005–07, Albania 2013–15) has received his third award for his 2019 book, American Heroes. This book has won the Arizona Authors Association 2019 first place for non-fiction books; Story Monster 2019 Certificate of Excellence for educational reference works; and Skipping Stones Magazine 2020 Honor Award for multicultural children's books.
REPUBLIC OF GEORGIA

Kim Dixon (2014–18) has accepted a temporary position with the National Peace Corps Association, leading its community development campaign and cultivating greater diversity and inclusion of RPCVs. Kim has over two decades of experience in sales, marketing, project management, and consulting capacities with IBM and other professional engagement.
MALAWI

Brendan Manning (2006–08) became Laguna Beach, California's Emergency Operations Coordinator this July. He last served as a disaster management advisor with the U.S. Forest Service embedded with the National Disaster Risk Management Commission in Ethiopia.
SENEGAL

Rajiv Joseph (1996–98) is the playwright of Letters of Suresh, which is anticipated to have its world premiere at New York Second Stage's off-Broadway Tony Kiser Theater in the Spring of 2021.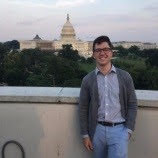 Nick Roll (2018–20) served as a health extension agent until COVID-19 ended his Peace Corps service. He is currently a Case Investigator employed by the Cincinnati Partners in Health in coronavirus contact tracing.
TANZANIA

Peter Reid (1964–66) has published Every Hill a Burial Place (September 2020, University of Kentucky Press), an account of the trial concerning the death of PCV Peggy Kinsey in 1966.

THAILAND

Quilen Blackwell (2007–09) leads the Chicago Eco House, an inner city sustainability social enterprise with the mission of reducing poverty. The Chicago Eco House has sites in three Chicago neighborhoods as they operate their flower farm and 3D printing social enterprises for at-risk youth.
TOGO

Dario Borghesan (2002–04) has been appointed as a new justice to the Alaska Supreme Court, announced in July 2020. He previously worked as the chief assistant attorney general for the Alaska Department of Law in Anchorage and supervised the department's civil appeals section. Borghesan graduated from Michigan Law School in 2008 and clerked in Fairbanks for Justice Daniel Winfree.
TONGA

Kaitlyn Fontaine (2017–19) is heading up an effort to put books in the hands of Hollister, California's youth to help bridge the gap created by distance learning and issues of limited access due to the COVID-19 pandemic. In just over a month, Fontaine has collected and distributed nearly 3,500 books to K–8 students.
ZAMBIA

Chloe Blaisdell (2019–20), following her pandemic-related evacuation from Zambia, is now the farm assistant at Matthew 25, a non-profit farm serving those in need in Central New York. Matthew 25 includes some multicultural farmers who cultivate assigned plots at the farm.
---
Please share your news with us! Email Peter Deekle.
---