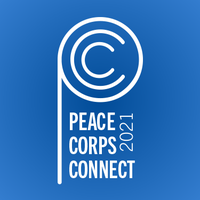 We mark 60 years since the founding of the Peace Corps. In addition to joining us for a global conference, take part in pre-conference events beginning September 18, 2021.
This year we mark six decades since the founding of the Peace Corps — culminating in an anniversary conference in September 2021. That comes 60 years after President John F. Kennedy signed into law the Peace Corps Act, legislation permanently creating and funding the agency.
At this unprecedented moment, we also look to the future of Peace Corps: how the agency needs to transform, and the work it has begun to meet the needs of a changed world.
FOR THIS ANNIVERSARY YEAR, we began celebrations in fall 2020, commemorating the anniversary of John F. Kennedy's campaign speech at University of Michigan in October 1960 that sparked national interest in the Peace Corps. And in March 2021 events took place across the country and around the world to mark Peace Corps Week — and the anniversary of the executive order that established the agency.
Mark your calendars: Here's what's in store for September 2021.
---
Pre-conference events
September 18
Affiliate Group Network Annual Meeting
September 20 – 21
Virtual Reunions and RPCV Service Project Presentations
September 22
Peace Corps Act Day: Advocacy Day and Evening Reception
---
PEACE CORPS CONNECT 2021 |
Conference
September 23 – 25, 2021
Virtual Conference and possible in-person events in Washington, D.C.
We still hope that we'll be able to come together in person for our annual conference in Washington, D.C. But while the pandemic continues, in-person events can't yet be confirmed. What is for certain: a robust digital program of events on September 23–25, with additional pre-conference meetings and reunions.
We wil update this story as the program is confirmed. And we'll be launching a conference information and registration page. Stay tuned!
---