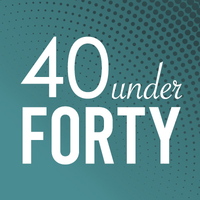 During our 40th anniversary, National Peace Corps Association (NPCA) is excited to celebrate some of the younger members within our Peace Corps community.
Peace Corps 40 Under 40 is an opportunity to highlight the achievements of future leaders who exemplify the values of the Peace Corps mission.
Honorees will be selected based on their professional accomplishments, commitment to Peace Corps values, and community contributions.
To nominate someone from the Peace Corps community who has made outstanding contributions to their field and community click the button below.
Nomination Criteria
Individuals must:
Be under the age of 40 by June 1st, 2019.

Have made a positive contribution to their community, professional field, country, or humanitarian cause.

Be a Returned or currently serving Peace Corps Volunteer, or contributed substantially to the Peace Corps Community.

Selected finalists must be willing to have their name, photograph (headshot), and bio referenced in NPCA print and digital publications.
Application Requirements
Completed Nomination Forms must include:
One paragraph bio, including age and country of service.

List of professional accomplishments

Contact information for Nominee and current location.

Completed nomination forms must be submitted by August 16, 2019.
Please direct any questions to 40under40@PeaceCorpsConnect.org
---