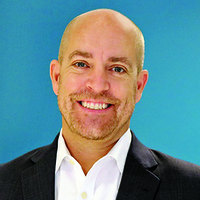 Peace Corps 2.0 is a P2P Endeavor

By Dan Baker
Following the reintroduction of the Peace Corps Reauthorization Act in Congress last March—on Peace Corps' birthday no less—hundreds of NPCA members rallied around our National Day of Advocacy, including visits to nearly every office in the House and Senate. The same day we visited the Hill, President Biden introduced his 2024 federal budget, including an increase of $65 million for the Peace Corps. The proven impact of these advocacy efforts affirms our commitment to helping Peace Corps be the best it can be. While Peace Corps is now back in, or will soon return to 60 countries, there are many others eager and waiting for Peace Corps Volunteers. Without the significant funding increase proposed by the administration, they will likely keep waiting .
THAT DOESN'T MEAN THERE'S NOT A PLAN.
Kicking off Peace Corps Week at the end of February, new Director Carol Spahn on the themes of "youth, equity and modernization-slash-efficiency." Spahn has also shared that a recent analysis conducted by Peace Corps found 80 percent of government partners and global communities would like to see Peace Corps focus on programs aimed directly at youth. What resonated most with me during the presentation, however, was a definition of Peace Corps that in my 20 years working in and for the agency I had never heard articulated in quite the same way. In recognizing the skills and expertise of all those with whom we work, Spahn defined Peace Corps as "a global network of individuals." This new way of acknowledging how Peace Corps partners with individuals around the world — including counterparts, local organizations, governments and host families — certainly animates the most captivating Peace Corps stories I have seen and heard, and gives me confidence in the direction we're heading.
Meanwhile, Congress has also taken action to update official language of the Peace Corps Act. Stipulated in the proposed Peace Corps Reauthorization Act of 2023 (H.R. 1273) the language of the first goal of the Peace Corps is changed from ''help the peoples'' to ''partner with the peoples." If Peace Corps is to realize this vision it will need a platform on which to exist. National Peace Corps Association and RPCV groups around the world offer the opportunity to demonstrate this lifelong commitment to our friends and partners. I am constantly struck by the connections many of these groups maintain with the communities they serve by sharing cultural understanding, funding community projects, offering scholarships, and advocating for ongoing U.S. government assistance. Some RPCV country groups include host country citizens on their boards and go to great lengths to include local voices in their programs.
Lastly, I'm humbled and honored that earlier this year the NPCA Board of Directors appointed me to lead this organization in an official capacity as president and CEO. I look forward to serving you, to hearing from you, and engaging with you.

Dan Baker Bolivia (1999-2002), Timor Leste (2002-2003) is President and CEO, National Peace Corps Association
---