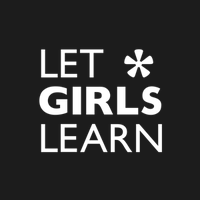 Blog post | Alan Ruiz Terol
98 Million adolescent girls are denied educational opportunities worldwide, according to UNESCO. The World Bank also reports that they continue to lag substantially behind boys in secondary school completion rates.
To address this crisis, the White House announced on October 11, 2016 more than 5 million dollars in private donations will go towards the Let Girls Learn program, aimed at improving education for girls in the developing world. These funds include $200,000 from the National Peace Corps Association (NPCA) in partnership with key partner, Water Charity.
Let Girls Learn has not only received significant support from NPCA, but also from its affiliate groups. Last year, 53 groups gave a combined $123,000 to Peace Corps Volunteers projects, of which nearly $15,000 were aimed exclusively at Let Girls Learn initiatives.
To further support the cause, this week the White House released an eight-page fact sheet outlining the national security benefits of promoting adolescent girls' education overseas, making the case for the need to maintain the program under the next administration. Secondly, the film We Will Rise: Michelle Obama's Mission to Educate Girls Around the World premiered October 12, 2016 on CNN. The movie focuses on a group of girls from Liberia and Morocco, ­­­­a number of which are connected to Peace Corps programs, overcoming incredible odds to achieve their educations.
Keep the momentum to Let Girls Learn by donating to the program here.
---