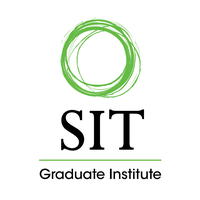 SIT Graduate Institute Scholarships
Academic scholarships allow NPCA members to pursue master's degrees in international programs through SIT Graduate Institute. Members of the NPCA who have one year or more of significant Peace Corps experience are eligible to apply for this $10,000 scholarship. The RPCV Scholars who have come from this program have gone on to do amazing things beyond their master's degree and continue building on the impact of their Peace Corps service.
NPCA members can request information regarding this exclusive scholarship opportunity at 800-336-1616 or 802-258-3510, or on the SIT Graduate Institute web site.
Originally from Richmond, Virginia, Taylor grew up in Charlotte, North Carolina and got her BA in History and Political Science from the University of North Carolina-Chapel Hill. Her aspirations for travel and international curiosity were sparked when she interned in South Africa for a summer and studied abroad in Turkey for a semester during her undergraduate career. Having this exposure and excitement for international experience, Taylor decided that Peace Corps would be the ideal fit in her professional development.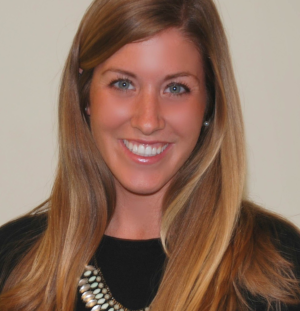 Taylor served in Costa Rica from 2012-2015 as an English teacher and trainer volunteer. She lived in a small fishing village where she taught English in schools and community courses. Additionally, she worked with the community to teach two month-long English camps for 20 rising high school students, providing the opportunity to enhance their English and build friendships before the school year begins. The "Jumpstart" camps became more and more popular across Costa Rica, prompting Taylor to stay a third year as a Peace Corps Response Volunteer to mentor and train other partners to teach camps across the country, growing the program from 20 camps in 2014 to 37 camps in 2015. The students, parents, Costa Rican teachers and other Peace Corps Volunteers enriched the lives of so many through these camps which are still thriving.
After returning from the Peace Corps, Taylor moved to D.C. to pursue a Master's in Sustainable Development: International Management and Policy with concentrations in monitoring & evaluation and social innovation. Taylor chose SIT as a school that valued a diverse student body, highlighted practitioners as teachers, and had additional opportunities for study abroad. During her time at SIT, Taylor interned for a year with World Learning in their inclusive development sector. Through her practicum, she gained real-world experience that complimented her service in the Peace Corps. She traveled to India for a two-week course with SIT and then to Myanmar for an additional two weeks with World Learning to facilitate workshops on inclusive programming. For her capstone paper, Taylor developed a tool that would help organizations assess and evaluate their own capacity for an inclusive environment. Taylor is grateful to receive the NPCA scholarship because it gave her the opportunity to study at an institution that valued diversity and a tangible workplace education.
After graduating, Taylor briefly interned at UNHCR (United Nations High Commission on Refugees) before starting with Department of State. She now is a program analyst, using her monitoring and evaluation track to assess programs overseas. SIT was a transformative year which not only strengthened her technical skills, but deepened her capacity as a team member through constant cross cultural communication.
Learn more about how NPCA supports Returned Peace Corps Volunteers here.
---