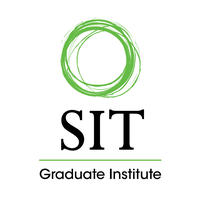 SIT Graduate Institute Scholarships
Academic scholarships allow NPCA members to pursue master's degrees in international programs through SIT Graduate Institute. Members of the NPCA who have one year or more of significant Peace Corps experience are eligible to apply for this $10,000 scholarship. The RPCV Scholars who have come from this program have gone on to do amazing things beyond their master's degree and continue building on the impact of their Peace Corps service.
NPCA members can request information regarding this exclusive scholarship opportunity at 800-336-1616 or 802-258-3510, or on the SIT Graduate Institute web site.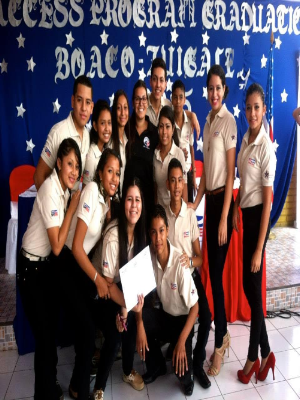 Originally from Columbus, Ohio, Ellen graduated from The Ohio State University with a BA in International Development and minors in Spanish and Latin American studies. While at Ohio State, she received the Foreign Language and Area Studies (FLAS) fellowship to further pursue her studies of Latin America and the Quechua Language. Her desire to begin a career in international development, improve her foreign language skills, and meaningfully engage with a culture different than her own, led her to join the Peace Corps after she completed her degree from The Ohio State University in 2013.
Ellen served in Nicaragua from 2013-2015 as a Teaching English as a Foreign Language Volunteer in the city of Boaco where she trained teachers to incorporate communicative teaching methods in their classrooms and improve their English language skills. In addition to teacher training, she co-taught with two teachers to over 500 public high school students. She also co-taught a group of 23 high school students who received a scholarship to study in the Access program, established by the US Department of State and administered by the United States Embassy in Nicaragua. As an Access teacher, she taught English as well as American culture, leadership, community service and life skills. She also worked as a counselor for the 2014 National Access Camp and coordinated the 2015 National Access Camp. Aside from her primary project, Ellen also pursued secondary projects including various camps; a national youth leadership camp and a girls' soccer camp focused on healthy lifestyles and HIV/AIDS. She also collaborated with a local women's cooperative in Santa Lucia, Boaco to diversify their product base and income by incorporating a beekeeping project to their already established tree and flower cooperative.
After her service, Ellen worked briefly as the Staff Director at Camp Akita in Logan, Ohio and then moved to Washington, D.C. to pursue a Masters at SIT in Sustainable Development: International Policy and Management with a focus on Monitoring and Evaluation. She will graduate in August of this year. Ellen was drawn to the program because of her experience working with SIT alumni at Ohio State and because of its practitioner focus and the access to networks that a school in D.C. provides.
While at SIT, she has had the opportunity to build a skill set in monitoring and evaluation, which she feels is crucial to a career in development. This January, she traveled to Ahmedabad, India with SIT to gain hands on experience in monitoring and evaluation and she just finished a three-month practicum at Youth for Understanding in Washington, DC. Ellen was responsible for the creation and oversight of data collection, analytics and reporting for the Kakehashi project, funded by the Japanese Ministry of Foreign Affairs, and also worked with the Quality Assurance team to improve YFU's evaluation methods. Ellen has gained valuable experience, working in a multi-cultural setting and has further developed her project management and evaluation skills. She is grateful for the opportunity to study at an institution like SIT through the NPCA scholarship and values this opportunity for future RPCVs because it is "volunteers helping volunteers."
After graduating from SIT, Ellen intends to pursue a career in evaluation to help organizations, agencies and individuals understand the impact of their projects, and to create improved methods of evaluation to guide their programming and initiatives.
Learn more about how NPCA supports Returned Peace Corps Volunteers here.
---