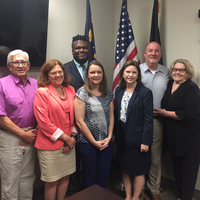 Last month, the House of Representatives voted 315 - 110 to reject an amendment introduced by Congressman Mark Walker (R-NC) that would have slashed more than $19 billion from our international assistance programs, including the complete elimination of funding for the Peace Corps in Fiscal Year 2020.
More than 9,000 members of National Peace Corps Association's advocacy network took action to turn back this ill-conceived amendment. However, there is still a lot of work to be done to educate the 110 members of Congress who voted in favor.

How Did Your Representative Vote? Find out here.
IF YOU LIVE IN A DISTRICT HIGHLIGHTED IN RED, WE NEED YOU TO GET INVOLVED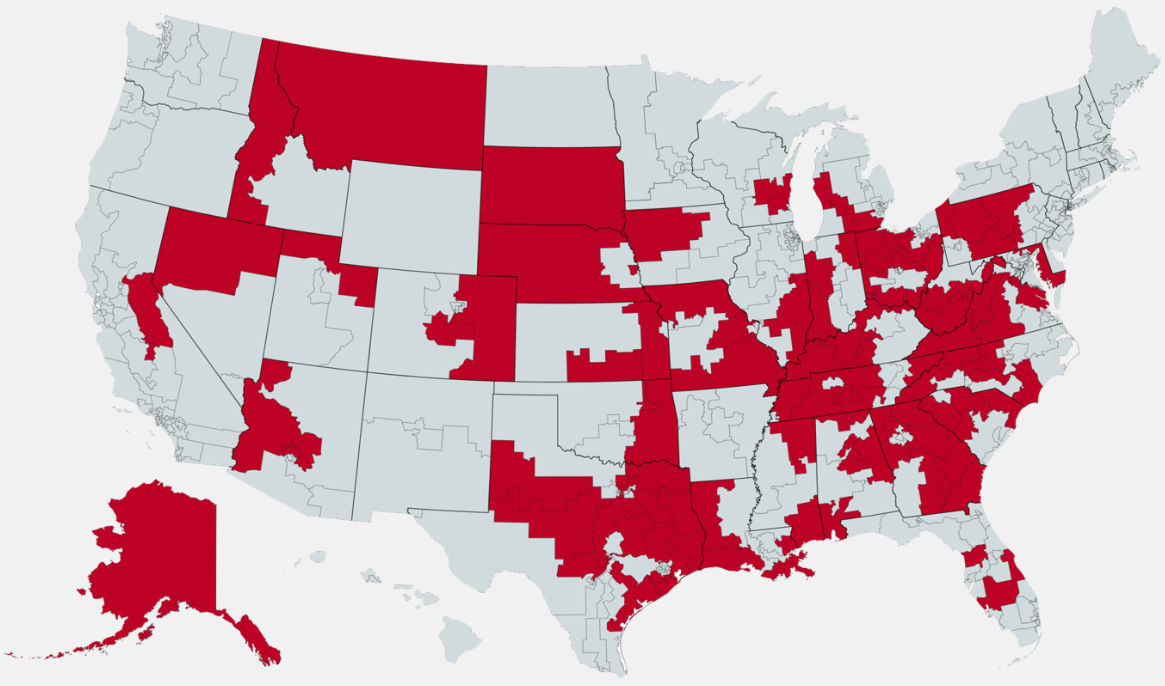 Mobilization Underway
Last week, NPCA president Glenn Blumhorst traveled to Greensboro, North Carolina where he was joined by four RPCV constituents of Congressman Walker to meet with district office staff. The group expressed strong disappointment for the introduction of the amendment, which if passed, would have abruptly ended the service for 170 serving Peace Corps Volunteers from North Carolina, including 14 from the congressman's district. The group shared how their Peace Corps service benefits the district and the state, and how Peace Corps provides a strong return each year on our nation's $410 million annual investment.
That's not all.
On June 27th, NPCA Advocacy Director Jonathan Pearson and

PCV constituent Ed

Seiders

met with the

the Tulsa district office staff of Oklahoma Congressman Kevin Hern to express dismay in Congressman Hern's vote in support of the Walker amendment.



On July 3rd, Northeast Indiana Advocacy Coordinator Faith Van Gilder attended a town hall meeting with Congressman Jim Banks and questioned him about his vote for the Walker amendment, and his own amendment that would have cut spending for Peace Corps and other international affairs programs for Fiscal Year 2020.

In West Virginia, state advocacy coordinator Scott King wrote a letter to the editor praising one member and criticizing two others for their votes on the Walker amendment. Similar action was taken in South Dakota, as this letter by RPCVs Tom Katus and Michael Saba was published.

Time to Take Action and Educate Congress on the Critical Importance of the Peace Corps
While the vote on the amendment was rejected, it is important for you to engage and educate lawmakers on the critical importance to protect the Peace Corps.
Send A Letter to Your Representative
Contact us at advocacy@peacecorpsconnect.org and we will work with you to take additional action.
---