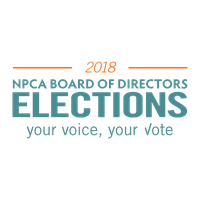 Author: Braeden Waddell
The results are in for the 2018 NPCA Board of Directors Elections!
NPCA directors serve three-year terms and are expected to participate in quarterly board meetings (two in person and two teleconferences), serve on a board committee, and support NPCA financially within their personal capability.
These newly-elected Directors will join the NPCA Board at the Annual Board Meeting on August 26 in Shawnee, PA.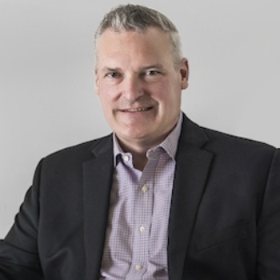 In the Mid-Atlantic and Nationwide U.S. division, which covers Maryland, the District of Columbia, Virginia, and several nationwide groups, nominee Edward Van Luinen has been elected to the NPCA Board of Directors. Van Luinen was nominated by the LGBT Returned Peace Corps Volunteers, of which he also currently a member. Serving in the Republic of Guinea from 1987-1989, Van Luinen went on to be a founder at Global Talent Builders LLC and is involved in several other joint ventures; his past experience includes briefing, presenting to, and updating Fortune 500 Boards of Directors on internal talent strategies.

In his nomination statement, Van Luinen said that:
"Being a Peace Corps Volunteer significantly defined, set and accelerated my life trajectory as a person, professional and citizen of the world, for which I am grateful. My motivation to be on the NPCA board is to help all future and current PCVs have – and all RPCVs continue having – their own transformational experiences while advancing the causes of peace and understanding."
---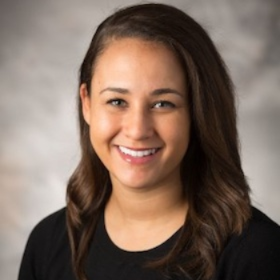 In the Europe, North and East Africa division, nominee Elizabeth Genter has been elected to the NPCA Board of Directors. Genter was nominated by NPCA affiliate group Friends of Kenya, of which she is currently a member. She is also involved in her current city of residence, working with NPCA affiliate group Returned Peace Corps Volunteers of Washington, D.C. Genter served in Kenya from 2010-2012, and has over six years of experience in public health management.

Upon being nominated, Genter said that:
"I served as a Peace Corps volunteer (2010-2012) in the Western Province of Kenya. I became an active member of the National Peace Corps Association community as an International Programs Fellow in 2017, and I would like to continue to uphold Peace Corps ideals and advance Peace Corps inspired initiatives as a member of the board."
---
In the Northeast U.S. division, nominee Nikole Allen has been elected to the NPCA Board of Directors. Nominated by the Connecticut RPCV Association, of which she is currently a member, Allen served in Ethiopia from 2009 to 2013 as a Health volunteer. Her current work as a member Global Health Program Director, as well as her work on the Emmanuel Lutheran Council Member, were influenced by her time in the Peace Corps.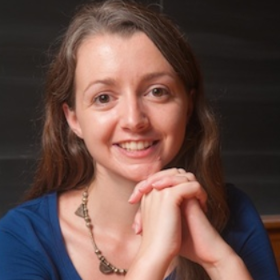 "My service as a Peace Corps Master's International volunteer (Ethiopia '09-'13) continues to shape my professional pursuits. My experience supporting Ethiopian community health organizations led to my in-country collaboration with Clinton Health Access Initiative and the Ethiopian Ministry of Health. At the end of my service, I was recruited by the Yale Global Health Leadership Institute, where, as Assistant Director, I worked with numerous government and non-governmental organizations throughout Africa and Asia. Now, as a Program Director for the Yale School of Medicine, I manage an Ebola response health workforce initiative with the Liberian Ministry of Health and University of Liberia. My experience and connections in global health and development are assets will I bring as a NPCA board member."
---
We are also pleased to announce that Mariko Schmitz has been elected by NPCA Affiliate groups to serve as the new Affiliate Group Network Coordinator on the NPCA Board of Directors.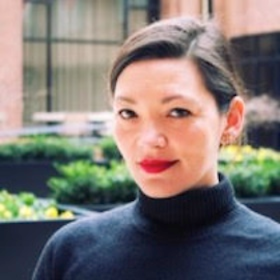 Nominated by the Returned Peace Corps Volunteers of Washington, DC, Schmitz is currently involved both with RPCV/W as well as the Northern Virginia Returned Peace Corps Volunteers. Serving in Vanuatu from 2002-2004, Schmitz has since become an active member of the RPCV community as Director and President of RPCV/W, consultant at NPCA, and liaison to RPCV groups and NPCA at Peace Corps.
"Through these roles, I've noted programmatic overlap and gaps between our three organizations. There are opportunities to simplify competing programs and build programs in overlooked areas that can yield real Third Goal impact.
"As AGN Coordinator I will help groups access resources that build and amplify the impact of their programs, find opportunities to engage and involve recent RPCVs, and find partnership opportunities with Peace Corps-aligned organizations that can strengthen our awareness of and involvement in pressing issues in PC countries."
Thank you to all those who voted; your voices are essential in the process of creating and maintaining an organization like NPCA, which relies on your input to provide excellent and highly qualified candidates that will properly represent your division within our organization.
Photo 1: Edward Van Luinen; Photo 2: Elizabeth Genter; Photo 3: Nikole H. Allen; Photo 4: Mariko Schmitz.
---
About the Author:
Braeden Waddell is a Journalism major entering his second year at American University. Although not a RPCV (yet), he participated in a year-long service experience in Argentina after leaving high school. He currently works as a Communications Intern at NPCA.
---