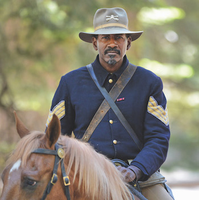 Recognition for three members of the Peace Corps community. And an RPCV appointed to the North Carolina Legislature.
By NPCA Staff
Photo: Shelton Johnson, recipient of the 2022 American Park Experience Award. Courtesy National Park Service
Shelton Johnson

| Liberia 1982–83
Shelton Johnson received the 2022 American Park Experience Award for his years of advocating for diversity in national parks and helping families and youth feel welcome by seeing their stories told there. Johnson has worked for the past 35 years as a ranger with the National Park Service at Yellowstone and now Yosemite National Park. His storytelling talents landed him a prominent role in Ken Burns' The National Parks: America's Best Idea. In 2010, Johnson hosted Oprah Winfrey and Gayle King on a multi-day camping trip that was captured on national television and broadcast around the globe. He credits his work with Oprah as a significant breakthrough in introducing Black Americans to the wonders of America's national parks.
Lawson Scott Glasergreen |

Guatemala 1994–96
Peace Corps Volunteers have never served in Antarctica — but Lawson Scott Glasergreen, currently a FEMA contractor, celebrated what he believes to be the first Peace Corps Week there in 2015. Last year he was awarded the Antarctica Service Medal by the Secretary of Defense for his work at the South Pole in 2014 and 2015, during the continent's summer months. Glasergreen worked as a preventative maintenance coordinator and supervisor for on-site infrastructure and operation management practice and program management leadership on a Pacific Architects and Engineers contract with Lockheed Martin.
Inspired by his experience in Antarctica, Glasergreen is publishing a volume of writings and photographs. That follows on a previous book of journal entries and artworks, SPIRITO America, about the gifts of personal and social service. Glasergreen is also a visual artist and has Cherokee roots. He was among a dozen Indigenous artists featured in Native Reflections: Visual Art by American Indians of Kentucky, a traveling exhibition that completed a two-year tour of the state in Louisville in March 2022.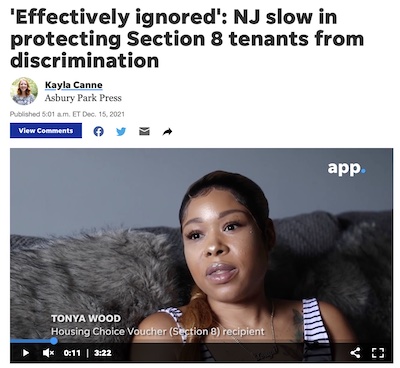 Kayla Canne |

Ghana 2018–20
Journalist Kayla Canne won a National Press Foundation award for her work with the Asbury Park Press investigating deplorable living conditions and discrimination in taxpayer-funded rental housing in New Jersey. In the series "We Don't Take That," Canne exposed the barriers that exist for low-income tenants in their search for clean, safe, and affordable housing.
Caleb Rudow |

Zambia 2012–14
Caleb Rudow was appointed by North Carolina Gov. Roy Cooper to the state legislature on February 1. He is serving out the remainder of the term for Rep. Susan Fisher, who represented District 114 and stepped down December 31. The term Rudow now serves ends in January 2023. Redrawn electoral maps were unveiled February 23. The new boundaries have Rudow running for reelection next year in neighboring District 116 — in the Asheville area, like his current district. Prior to this role, Rudow worked as a research and data analyst at Open Data Watch in Washington, D.C., where he conducted research on open data funding, patterns of data use, and technical issues around open data policy.
This story appears in the special 2022 Books Edition of WorldView magazine. Story updated May 3, 2022.
---