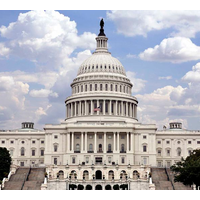 Key leadership positions pertaining to Peace Corps policies are beginning to take shape in the new 115th Congress.
In the House of Representatives, Congressman Rodney Frelinghuysen (R-NJ) is the new Chairman of the Appropriations Committee, replacing Hal Rogers (R-KY). Rogers, meanwhile, is assuming the critical role of chairing the Subcommittee on State and Foreign Operations, which has jurisdiction over Peace Corps funding. Nita Lowey (D-NY) remains as the Ranking Member for the subcommittee and full committee.
Four new members have been named to the Senate Appropriations Committee. They are Marco Rubio (R-FL), John Kennedy (R-LA), Joe Manchin (D-WV) and Chris Van Hollen (D-MD). Membership on the Senate State and Foreign Operations Subcommittee has not yet been announced, though the subcommittee will again be led by Lindsey Graham (R-SC) and Patrick Leahy (D-VT). Leahy is the new Ranking Member of the full committee, which will continue to be chaired by Senator Thad Cochran (R-MS).
The Senate Foreign Relations Committee also has four new members. They are Todd Young (R-IN), Rob Portman (R-OH), Jeff Merkley (D-OR) and Corey Booker (D-NJ). Assignments for the Peace Corps Subcommittee have not yet been announced.
More than ten new representatives have been added to the House Foreign Affairs Committee. Top leadership remains the same with Ed Royce (R-CA) serving as the committee chair, and Eliot Engel (D-NY) as the ranking member. For the Foreign Affairs subcommittee that deals with Peace Corps policy, Congressman Chris Smith (R-NJ) remains as subcommittee chair, while Karen Bass (D-CA) remains as subcommittee ranking member.
Take Action:
If your representatives are on any of these key committees, take the following action:
Visit the lawmaker's House or Senate website to find their comment form, or call the Capitol Hill switchboard (202-225-3121) and ask to be connected to their office.

Congratulate your lawmaker for serving on the Appropriations or Foreign Affairs/Foreign Relations Committee.

Express your strong support for the Peace Corps, and urge your lawmaker to take positive actions that strengthen and support the Peace Corps.
Support NPCA Advocacy:
In addition to your action, NPCA staff will be regularly going to Capitol Hill, representing you, and prioritizing meetings with key committee leaders, to ensure the future of a strong and vibrant Peace Corps. Donate now to fuel our efforts. Thank you!
---