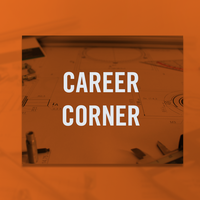 So you completed your Peace Corps service and you need a new job, now what?
Your Peace Corps service has taught you a lot, but now you want a different job. The time you spent serving has given you numerous skills and experiences that make you the ideal employee to any supervisor, in any career. Here are some tips to help you present yourself as the best employee any company has ever had!
Networking
While it is becoming common knowledge that the best way to find a job is through networking, it is often difficult for job seekers to get started. Networking is simply starting a conversation with someone the goal of putting yourself in the best light possible and to further your career. Since hiring most frequently occurs internally, making contacts is vital for job seekers. The person you are sitting next to in a restaurant or on the train may help you find your next job. Also, keep in mind that holidays are a time when "you don't need an "excuse" to reach out and connect to that long-lost coworker, mentor, supervisor, college roommate or Peace Corps site mate. Drop them a line to say hi. Give a quick update… and it's perfectly appropriate to include some thoughts about what you're looking for in your next career move because the holidays just might be the perfect time to make it." As you search for jobs take advantage of every opportunity presented to reach out, make contacts, exchange information, you may be able to help someone, just like someone may be able to help you.
Resume tips
Now that you have networked, someone has found a position that is perfect for you! Now it is time to perfect and submit your resume. As this is the first thing that many people will see, you want to make sure you put your best foot forward. Listing your Peace Corps service will help show that you are a well-rounded person and the consummate employee, but where you place it on your resume and what you say is important. You want to make sure you accurately convey the experiences you have had and the work you have done. To accomplish this you should place your Peace Corps experience under "Professional Experience". Other things you should consider are:
Keep your language consistent with the language of the job description

Include a Key Qualification summary at the top of your resume

Don't include hobbies or travel unless it is specifically relevant to the position

Your job title is not: Peace Corps Volunteer- be more specific and tell what you did
Keep these tips in mind when writing your resume and you will be well on your way to getting that interview.
Interview tips
Your resume was a success and now they want to interview you. The most important thing to remember is that preparation is key! Practice what you are going to say with a non-RPCV. It is unlikely that a Peace Corps volunteer will be the one interviewing you, so practicing with someone who didn't volunteer will help you get the feel for what your interview may be like. You should practice a few questions that you are sure that you will be asked, for example:
Tell me a little bit about yourself

What is your greatest strength?

What is your weakness?

What are you the best fit for this job?
It is important to keep in mind that when you answer these questions, that you don't just reiterate everything that you wrote on your resume. Your employer already read what you wrote, now they want to know more about you than what they read. Also, make sure your responses are relevant to the job you are applying. Don't talk about something that has nothing to do with the position for which you are applying, that doesn't help show them that you are qualified.
During your interview, you want to present yourself as emotionally intelligent. Being emotionally intelligent means showing that you possess traits like:
Self-awareness

Self-management

Social awareness

Social skills
Possessing skills that present you as emotionally intelligent is not all you need to present to your prospective employer. You still need to be able to show that you have determination, tenacity, perseverance and everything else that makes a good employee, as well.
With these tips, you should be well on your way to landing your dream job in no time. Good Luck!
This text originally appeared on the Peace Corps web site and is reprinted by permission.
---