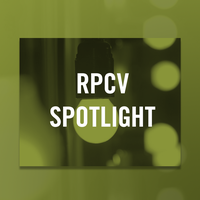 "There has often been this one image of what Peace Corps is to Americans. I feel like we need to change that because there are more women like me, more people of color like me." - Jennie Davis, Senegal 2011-2013
The Peace Corps runs through Jennie Davis' blood. Her story begins with, Joseph Davis Jr., (Ghana 1980-1984). Joseph joined the Peace Corps after serving in Vietnam as a marine. He wanted to serve his country in another way. He spent his time working on a water irrigation project. The irrigation project brought him much more than simply work experience. Martha Davis, a hairdresser in Ghana was at the salon in a nearby village when she first locked eyes with Joseph. The two had an instant connection, leading to Joseph extending his service and placing marriage on his agenda. Through Joseph's service, he grew close to Earl Brown, a USAID worker and Returned Peace Corps Volunteer. Ultimately, Brown is the man who would make the Davis family official as culturally, Joseph couldn't marry Martha without family present. Earl assumed responsibility for their marriage, promising to bring Martha back to Ghana if anything ever went wrong. So, the two married and came back to America where they began to build their family and had three daughters, the oldest named Jennie. That family included Earl Brown and his wife Mary Ann Brown (RPCV Tanzania), the couple Jennie Davis refers to as grandpa and grandma.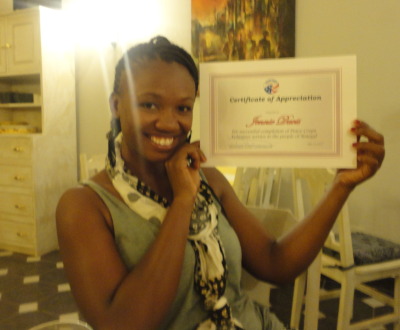 When the recession hit, Jennie Davis was working in Finance and the effects of the recession left her longing for a career change. Peace Corps never crossed her mind until she shared her family history with a life coach, who suggested she follow in her father's footsteps. Jennie applied and served in Senegal as a Community and Economic Development Volunteer from 2011-2013. She quickly found being a Peace Corps baby presented her with a different experience. Davis is an African American woman with strong Ghanaian roots. Growing up her household was filled with African culture, but serving in Senegal gave her a deeper sense of cultural responsibility. Jennie realized that although she was an American, like the other volunteers, the Senegalese people held her to different standards because of her African heritage. They expected her to understand more, know more, and to be better. On the flip slide, her family and community back home were filled with RPCVs. From her parents and grandparents, to aunts, uncles and neighbors, the bar was set high. Ultimately, she felt a different kind of pressure to succeed, like she couldn't just call home to complain or cry when the work got rough, as it often does. Growing up hearing the stories of her Peace Corps family, she also went in with a different understanding of what it means to be a Peace Corps Volunteer.
While the Peace Corps is viewed many ways by many people. In the eyes of Jennie Davis the Peace Corps is "a transformative experience for those who want to take the road less traveled", specifically, "you have to be in a place of life where you want to challenge yourself." Davis found herself torn out of her comfort zone and her own understanding of her identity as an African American stretched. Although Jennie grew up with strong Ghanaian roots, as a child honoring those roots sometimes made her feel too much like an outsider. Wearing African cloth sometimes brought Davis a sense of embarrassment as a child because it was different. The challenge for her came in the form of developing a sense of self-awareness and identity. Davis had to stand at the crossroads of her two identities and figure out what they meant to her and how to allow them to coexist. Jennie found a higher level of confidence in herself as she faced the normal challenges of Peace Corps, entangled in the intersections of culture, and family expectations. Davis left Senegal knowing that no matter how outsiders labeled her, she would be confident in the two different cultures she embodied.
---
Is yours a multi-generational Peace Corps family? Share your story (and photos) with us!

---