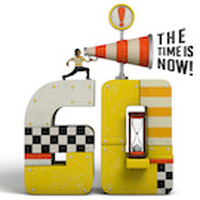 Letters, emails, LinkedIn and Instagram comments, Facebook posts, tweets, and other missives: Readers respond to the stories in words and images in the Spring 2021 edition of WorldView. We're happy to continue the conversation here and on all those nifty social media platforms. One way to write us: worldview@peacecorpsconnect.org
Sixty Years of Peace Corps
---
Thanks for another great issue! Glad you included "If I had three minutes to talk to President Biden about the Peace Corps…," which we heard in March, and then lots of other good stories such as "Once More, with Feeling" in Moldova and "Triage, Respite, and Isolation" at the Lord Baltimore Hotel. Glad, too, to be able to read on paper! Hoping for some in-person meetings in D.C. in September.
Peace,
Angene Wilson
Liberia 1962–64
While we're not able to gather for Peace Corps Connect in person in September, some affiliate groups representing individual countries of service are holding their own reunions. And a wreath-laying ceremony will take place in person at the John F. Kennedy Memorial at Arlington National Cemetery. More info, including a schedule for the conference and registration: bit.ly/peace-corps-connect-2021 —Ed.
---
Legislation for a Changed World
Much thanks to NPCA for drawing our attention to the current effort to reauthorize the Peace Corps Act (H.R. 1456). This important legislation has been introduced by John Garamendi (D-CA; Ethiopia 1966–68) and co-sponsored by Garret Graves (R-LA). It has been decades since the Peace Corps' organic legislation was last comprehensively reviewed and updated in 1999. The world has changed a lot since then, and the Peace Corps Act needs to be updated to keep up with those changes.
Between the two of us (father and daughter) we have extensive Peace Corps experience, including two tours as Volunteers, five years of work in Peace Corps Recruitment, Peace Corps Employee Union work, and currently one of us is a Peace Corps Response candidate. Our work with the Peace Corps has given us insight into the deficiencies of the current law governing the Peace Corps. We desperately need an airing of any systemic problems so that reasonable solutions can be implemented. This effort will make the program more efficient and effective in the 21st century.
So … consider the baton passed! NPCA has alerted the Peace Corps community to the reauthorization effort. It is now incumbent upon us to contact our congressional representatives and encourage its passage. If you are reading this letter, stop now and go do it! What are you waiting for?
Aaron King
Ghana 1981–83
Natasha King
Morocco 2017–19
---
Vaccine Distribution
I served in Ghana in the mid-'70s and have followed President Biden in his COVID-19 vaccine distribution plan. He was asked if he would consider sending the vaccine overseas once we got the virus under control and we accumulated a surplus. The president's response was quick in the affirmative, since we are aware that it is a global pandemic. I would like to suggest that the priority list for countries receiving our surplus should be countries that currently host Peace Corps Volunteers. It would be beneficial to both the host countries and the Volunteers.
As a side note, my daughter was also a Volunteer. She served in Botswana 2008–10.
Leebrick Nakama
Ghana 1976–78
---
I'd say: 1) We know you support Peace Corps; thank you. 2) Please double the budget. 3) Lead retooling, re-entry, and re-engagement into host nations with public health efforts at the forefront.
Nate Engle
Madagascar 2004–06
via LinkedIn
What is the cost of public benefit/value and global net welfare gain via supranational peace in the long run? That's just one reason I'm proud not only to have served in the Peace Corps, but to be an American. Many nations make allies to go to war. The U.S. decidedly makes allies to not go to war, while also promoting friendship across borders.
Jesse Fowler
Mexico 2020
via LinkedIn
If I had three minutes I would tell the president to definitely not expand the Peace Corps. Typical of government and organizations: If it's working, let's just expand it until it's dysfunctional. Rather, put more young and old people to work in this country and keep the international portion selective and efficient.
Jerry Wager
Guyana 1967–69
---

Peace Corps Connect to the Future
I read through your whole Winter 2021 publication and do want to tell you how much I appreciated it. I don't necessarily feel comfortable with all of your proposals for the future of Peace Corps; there is definitely a generation gap.
I am now 95 years old (and was obviously an "older" Volunteer), yet I still feel very much in tune with the concept and the actual organization. I served in the Dominican Republic 1987–89 in rural development, and before the electronic age. Yet, as I read the stories of the various recent Volunteers, their experiences don't seem so different from mine.
Thank you for keeping us returned Volunteers informed.
Rose-Marie Ullman
Dominican Republic 1987–89
Thank you for amplifying the discussion of diversity in the Peace Corps community. That spurred our minimally-diverse TCP Global team to look beyond the ranks of RPCVs. Not too surprising, adding two Kenyan Americans and one representative each from Uganda, Nigeria, Niger, and Nepal helps all of us to better address the different challenges and opportunities in different regions. Their presence on the team serves as a welcome sign for site administrators to offer their own suggestions for improving service, much as Colombia Project administrators helped to perfect our model over the first seven years in Colombia. We are still a work in progress and are fortunate to have natives of five countries we serve helping us chart the course ahead.
Helene Dudley
Co-Executive Director, TCP Global
Colombia 1968–70, Slovak Republic 1997–99
---
Corrections: Politics, and that would be March 2021
Our Spring 2021 roundup of returned Volunteers serving in state government (page 47 in print) should have included one who recently made the move from the hospital to the capitol in Wisconsin: Sara Rodriguez was elected to the state legislature in 2020. She served with the Peace Corps in Samoa 1997–99, as a health education Volunteer focused on HIV/AIDS and reproductive health. She has worked as a nurse, in epidemiology with the CDC, and as a healthcare executive.
In print, "What Lies Ahead for the Peace Corps" (page 15) contained a slip of the year in the intro: Carol Spahn's remarks were given at the Shriver Leadership Summit in March 2021, not 2020.
WRITE US: worldview@peacecorpsconnect.org
---