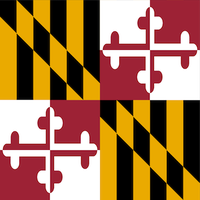 NPCA President and CEO Glenn Blumhorst and former Peace Corps Director Jody Olsen testified before a committee in the Maryland State Senate on January 19 to argue that returning Volunteers should receive in-state tuition benefits. Those who serve in the military and AmeriCorps already do.
By Jonathan Pearson
Far too often, Returned Peace Corps Volunteers are left behind at the state government level when it comes to benefits that are afforded to others for their service to our nation. In the state of Maryland, a legislative effort is underway to address one of those inequities: who qualifies for in-state tuition.
Marylanders seeking in-state tuition have to prove they have lived in the state for the past two years. Because returning Peace Corps Volunteers are required to serve our nation overseas, they have been found to be ineligible for the tuition benefit once they come home — because of the residency requirement. This is despite the fact that other forms of public service, including military service and AmeriCorps, have an exemption to this rule.
Legislation to bring Returned Peace Corps Volunteers (RPCVs) in line with others regarding in-state tuition passed last year in the Maryland House of Delegates, but time ran out for passage in the Senate. This year, the legislation has been introduced in both chambers, with public hearings held just two weeks into the 2022 session.
Senate Hearing Testimony
On Wednesday, January 19, the Maryland Senate Committee on Education, Health, and Environmental Affairs held a hearing to take up the legislation. The sponsor of the legislation, Senator Ronald Young of Frederick, told committee members that he viewed this legislation as a "technical correction" to fix an omission that should have been included in the first place. "What we're trying to do is to allow these Peace Corps Volunteers to retain their in-state status when they return to Maryland."
"What we're trying to do is to allow these Peace Corps Volunteers to retain their in-state status when they return to Maryland."


— State Senator Ronald Young
National Peace Corps Association President Glenn Blumhorst testified in support of the legislation, citing both the importance of Peace Corps service around the world, and the added domestic dividend returned Volunteers bring to their communities. "The benefits that RPCVs are provided as they return back are really modest, they're quite limited in many ways," said Blumhorst. "They do not compare closely to those of other forms of national service. One of our goals is to really address this challenge of having Peace Corps service addressed as a form of national service and seeking fair and equitable treatment for those alums who have served in the Peace Corps."
Former Peace Corps Director Jody Olsen also testified. Prior to becoming the 20th director of the Peace Corps, Olsen was on the faculty of the University of Maryland–Baltimore School of Social Work. "I watched the value that Returned Peace Corps Volunteers brought to their graduate education," she said. "They offered so much in the classroom, they offered much with the faculty. In fact, faculty would tell me they are some of the strongest students they had in their master's degree program."
Olsen also testified from first-hand experience that RPCVs bring added benefits to the state of Maryland. "I watched many of the RPCVs who chose Maryland and then stayed. They bought houses, they started families, they took professional jobs in the school systems, in mental health, and stayed as strong Maryland residents once they got their degree."
Watch a recording of the public hearing here. (Peace Corps bill is the first considered, beginning at 0:55 and ending at 13:00.)
Written Testimony Includes Voices of Maryland RPCVs
Along with verbal testimony given before the Senate committee, National Peace Corps Association also submitted written testimony to both the Maryland Senate and House of Delegates. This testimony included comments and statements of support collected in a 24-hour period from more than 50 members of the Maryland Peace Corps community.
Read the letter from NPCA and testimony from dozens of returned Volunteers here.
Marylanders Can Take Action Here
If you are a Maryland resident and want to contact your legislators to urge passage of this legislation, use this link to find your lawmakers. Urge them to support Senate Bill 50 (or House Bill 87).
---
Jonathan Pearson is the Director of Advocacy for National Peace Corps Association. Write him.
---