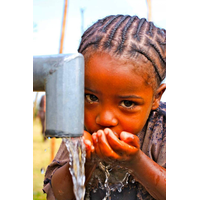 In the Horn of Africa, a worsening refugee crisis is finding relief from Returned Peace Corps Volunteers (RPCVs).
By providing refugees with water, health and power, and resettlement services, and raising awareness of their plight through the power of film, the Peace Corps community is helping Eritrean refugees in Ethiopia and elsewhere.
In partnership with National Peace Corps Association (NPCA), Water Charity is providing refugees with access to water, basic health services, and solar panels. Water Charity's Averill Strasser (Bolivia 1966-68) and Beverly Rouse are confident that more desperately needed help is on the way following the recent announcement of a pledged $25,000 match challenge from an anonymous donor. Join NPCA's fundraising campaign for these water and sanitation projects.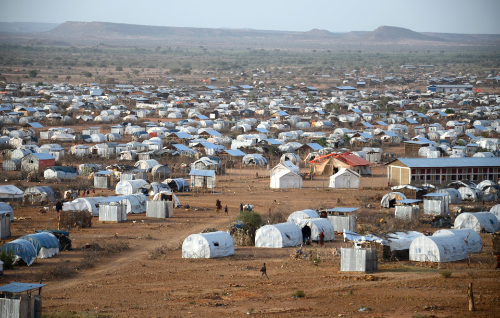 Linked forever to Eritreans following his service in the country from 1966 to 1968, John Stauffer is the co-founder and President of the America Team for Displaced Eritreans, providing resettlement services to many of the 400,000 Eritrean refugees who have fled their homeland.
Stauffer will speak about his experiences and how the Peace Corps community can help at Peace Corps Connect following the screening of Refugee: The Eritrean Exodus, director Chris Cotter's raw, harrowing story of following the Eritrean exodus. The screening will kick off Peace Corps Connect on Wednesday, September 21—the International Day for Peace. Tickets are on sale through September 12.
Long considered the North Korea of Africa, Eritrea has caused one of the largest, yet lesser-known refugee crisis in the world through gross human rights violations. Refugees are largely confined to camps in Ethiopia, and many attempt a treacherous and often deadly trek to resettlement in Western Europe.
Following several successful projects in Ethiopia with currently-serving Peace Corps Volunteers and after viewing Refugee, Water Charity's Strasser decided it was time to help in the camps. The NPCA-Water Charity partnership is well underway, and the $25,000 match challenge will add to progress already being made.
Ethiopian and Eritrean RPCVs have been actively involved in their host countries for many years, especially since war broke out between the two nations in the late 1990s. For their efforts to broker a peaceful resolution to a border dispute in 1999, the Ethiopian and Eritrean RPCV group was awarded NPCA's Loret Miller Ruppe Award.
You can donate to NPCA-Water Charity projects in Ethiopia here, and join us at the screening of Refugee to become part of the conversation led by John Stauffer at Peace Corps Connect.
---