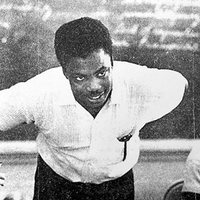 He was a scholar, teacher, film producer, and worked with emerging Black political parties in South Africa.
A lesson: Hardy Frye, in his days with the Student Nonviolent Coordinating Committee, telling how Black Americans in the South overcame fear to organize community action. Photo courtesy Civil Rights Movement Archive
By NPCA Staff
Tuskegee, Alabama, was where Hardy Frye grew up and learned about Black history from his teachers. After service in the Army, he moved to Los Angeles and became involved in civil rights activism. He picketed the 1960 Democratic National Convention and registered Black voters during Mississippi Freedom Summer. He was a Student Nonviolent Coordinating Committee field secretary in Mississippi and Alabama 1964–67.
He earned a Ph.D. in sociology at U.C. Berkeley and went to teach at Yale, then returned to teach at U.C. Santa Cruz for many years. His research yielded the book Black Parties and Political Power: A Case Study and led him to work with emerging Black political parties in South Africa after the end of apartheid.
He served as Peace Corps country director in Guyana and co-produced the 1994 documentary Freedom on My Mind, nominated for an Academy Award. He retired but did not stop lecturing on social justice and community service. He died in June 2021 at age 82.
---