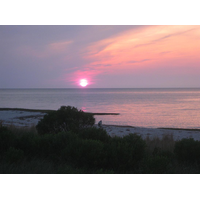 Some served both in the Peace Corps and our nation's military. For others, dual service included both Peace Corps and domestic volunteer programs. And, among those who passed away in the past month is an individual identified by many as being the very first Peace Corps Volunteer.
While some may debate the first volunteers to serve in the Peace Corps, those who served in Ghana I identify Thomas Livingston (1936 - 2017) as the first Peace Corps Volunteer, as he was first in his group to leave training and arrive at his community to begin his work as an English teacher in 1961. After Peace Corps service, Tom attended Columbia University, receiving his PhD in African history. This led to a seven year stint as a professor at the University of California in Berkeley. His love of antiques and decorative arts caused him to start Thomas Livingston Antiques in San Francisco, and serve as founder of the American Decorative Arts Forum.
The incredible life of Lorissa Wilfong-Holt (1934 - 2017) took her from a concentration camp to Peace Corps service. Born in Ukraine, Lorissa survived the execution of her father by communists, years of internment in a Nazi concentration camp and nearly a dozen years in a Displaced Persons Camp. She eventually crossed the Atlantic ocean and settled in Idaho. Years later, she joined the Peace Corps, serving as a teacher in Hungary. She wrote books about both her life, and her service in the Peace Corps.
Peace Corps service in Kenya for David Altenbernd (1921 - 2017) and his late wife Flo began a career of service across Africa and also in Haiti. Prior to Peace Corps, David served in the army signal corps during World War II. Following his military service, he returned to Muscatine Iowa to run the contracting business his father owned. These skills would serve him well, as David began to work for the Presbyterian Church USA. Through this position, he oversaw the construction and development of numerous hospitals, dental clinics and schools in the nations of Kenya, Lesotho, Zaire and Zambia. He also helped guide a hospital project in Haiti. After retiring, David continued to assist with construction projects in Mexico and parts of Mississippi damaged by hurricanes.
One of the early volunteers serving in Ethiopia, Will G. Hall (1940 - 2017) followed his overseas service with work on the domestic side, as he was hired to work with Volunteers in Service to America (VISTA) in Washington. After moving to California, Will remained with VISTA, serving as state director. He then joined Catholic Charities of Marin County, serving as Director of The House, a visiting center for inmate families at San Quentin Prison, and as program director of elderly housing programs. Prior to retirement, Will returned to government service as a management analyst and equal opportunity officer with the Presidio of San Francisco.
For Leo Palensky (1925 - 2017), a federal career in financial management included working with the Peace Corps. Leo's public service also included service with the U.S. Forest Service in New Mexico, and the Departments of Agriculture and Commerce in Washington. A decorated Navy veteran during World War II, Leo's postwar career began working with his father and brothers in establishing an oil exploration and production company. In later years, he was an active volunteer with Holy Family Catholic Church in Davidsonville, Maryland. He also was a member of the Disabled American Veterans, the USS McDermut Reunion Association and the Tin Can Sailors Association.
Retirement in 1998 didn't slow down Sharon L. Pedersen (1943 - 2017). To the contrary, her life was only beginning. This included her service in 2005 as a China Peace Corps Volunteer, and her subsequent work as a Peace Corps recruiter at the St. Louis campus of Washington University from 2010 - 2011. Along with her work as a high school English teacher and as a librarian, Sharon was involved in a number of volunteer activities. She was a board member of the St. Louis branch of the Women's International League for Peace and Freedom. Over the years, Sharon also volunteered and was active with the Litzsinger Road Ecology Center, the Ethical Society of St. Louis and the St. Louis chapter of the Wild Ones Native Plant Society.
After graduating from Rensselaer Polytechnic Institute (RPI) with degrees in architecture and building science, Stephen Christopher was accepted into the Peace Corps, serving in Iran. Following service, Stephen returned to Troy, New York, joining TAP, a non-profit community design center. His full-time work providing architectural services to Troy and surrounding communities culminated with Stephen receiving the Beacon Leadership Award for his community commitment to equal rights and the rights of the disabled. A master gardener, Stephen was a Board member of the Capital District Community Gardens. He also initiated the RPI Arboretum Project to protect and promote the growth of trees in and around the RPI campus.
Below is our In Memoriam list for members of the Peace Corps community who recently passed away:
STAFF
Robert K. Estrada, 2/1/17
Leo E. Palensky, 2/3/17
MULTIPLE COUNTRIES
John Clement McLaughlin - Costa Rica; Sierra Leone, 1/23/17
ALGERIA
Magdalene E. Voelmle (1967-70), 1/29/17
BELIZE
James E. Linton, 2/4/17
CHINA
Sharon L. Pedersen, 1/15/17
COLOMBIA
Donald Odermann, 1/11/17
ETHIOPIA
Will G. Hall (1962-65), 1/3/17
James Joseph (Jim) Plorde (1964-66), 1/11/17
FIJI
William Donald Walker (1990-92), 1/8/17
GHANA
Thomas Livingston (1961-63), 1/24/17
GUINEA-BISSAU
Charles Kingsley, 12/29/16
James A. Shyne Jr., 2/3/17
HONDURAS
Jean Helena (Holt) French (1988-90), posted 1/17/17
HUNGARY
Lorissa Wilfong-Holt, 1/16/17
INDIA
Richard Lee Krajec (1966-68), 2/6/17
Henry Elbert Mullins, 12/13/16
IRAN
G. Stephen "Chico" Christopher (1971-73), 1/9/17
KENYA
David William Altenbernd, 1/23/17
LESOTHO
Thomas T. Ashby, 1/14/17
MALI
Joseph Policano, 1/27/17
MICRONESIA
Bob Adair (1979-81), 1/29/17
NEPAL
Robert Murphy (1962-64), 1/31/17
SAMOA
Prudence K. "Prue" Draper (1977-79), 1/21/17
SOUTH KOREA
Mary (Mlodzik) Redding, 1/28/17
SWAZILAND
Antoine Delity (1976-80), 1/13/17
UKRAINE
Ashley Hardaway Theriot (2006-08), 1/5/17
VENEZUELA
George Patrick "Pat" Seery, 1/29/17
COUNTRY OF SERVICE NOT SPECIFIED
Mary Frohock, 1/14/17
Celia Hatch, 1/28/17
Mary Frances "Mitzi" Likar, 1/10/17
Barbara Rogers, 1/8/17
Kevin Barry Rogers, 2/1/17
Dorothy Wadhams Svoboda, 1/16/17
---