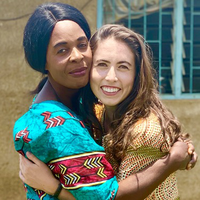 Before Milana Baish served as a Peace Corps Volunteer, she interviewed 15 who had served across the decades. Then came the global evacuation.
Interview by Jordana Comiter
Meeting multiple returned Volunteers while studying at University of Texas, Austin, led Milana Baish to interview 15 RPCVs and write an honors thesis on how they perceived their experiences' impact — in their communities and on themselves. They served from the 1960s to 2015, from Ghana to Sri Lanka, Brazil to Ukraine.
Then it was Baish's turn. Her service in Zambia was cut short by evacuation. A Coverdell Fellowship brought her to Clark University for a program in development economics and international development.
Why did you decide to serve?
A lot of it had to do with the people I talked to. I wanted to learn about another culture. My time teaching in the Peace Corps solidified the path that I want to follow, working on education and equity in the U.S. and abroad. Most meaningful were relationships with fellow teachers and my host sister, learning from other women in the community, and learning from my students.
Teaching was hard. My classes were really large, up to 80 students. We were meant to work with another teacher, but my school was short staffed. We held teacher meetings to choose difficult topics and create a lesson plan together. Then someone would put on this class, and we'd all observe. With my English teaching, it was just me. I started an English club also; students could do extra material or homework. If they were trying to learn a phrase, I would make sure I knew how to say it in Bemba.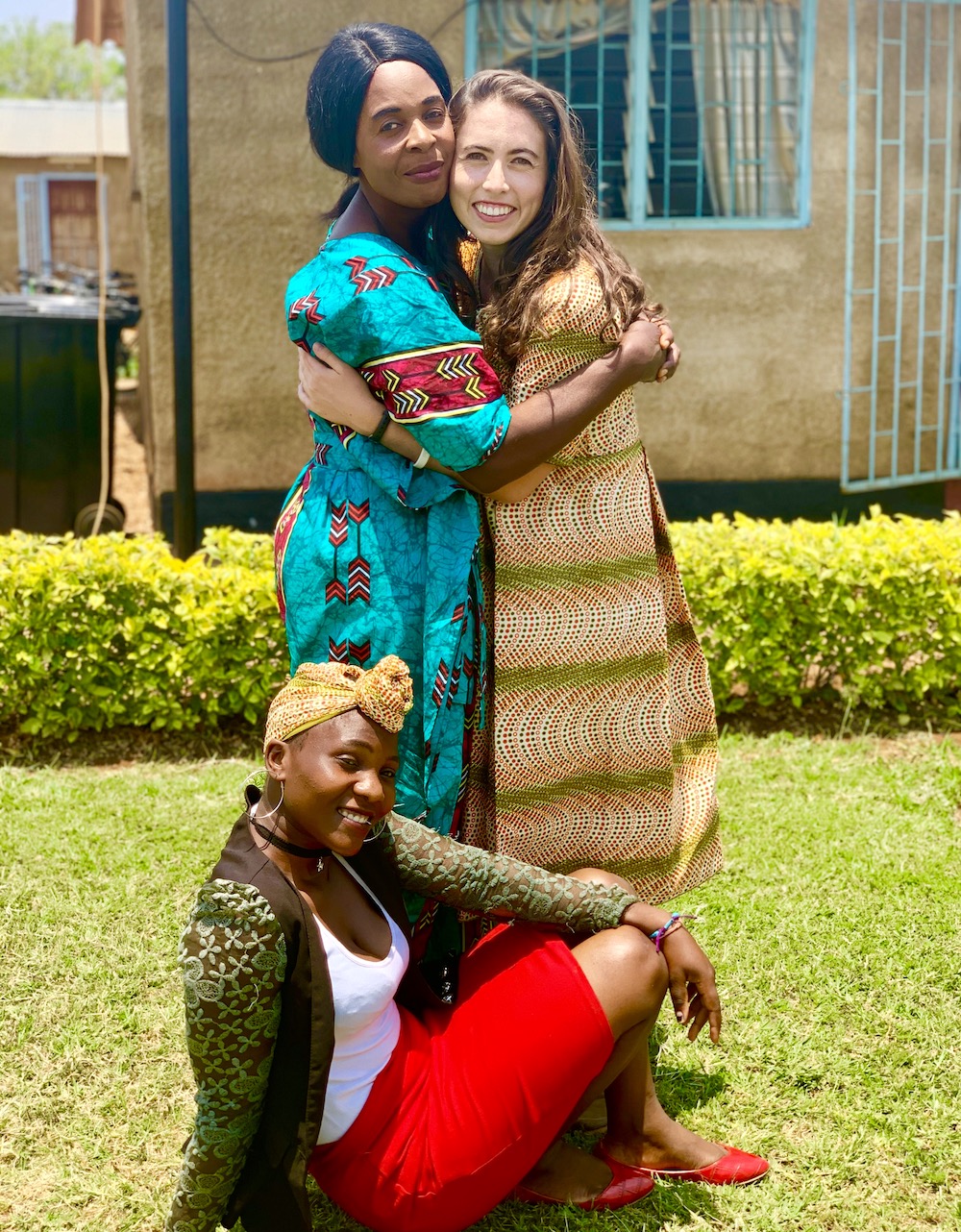 Embrace: Silvia Mwape, left, with Volunteer Milana Baish. Seated: Abigail Shamz. They hosted Milana as mother and sister. Photo courtesy Milana Baish
Talk about the evacuation — and who and what you left behind.
My group had gone for literacy training in the capital. There staff told us, "We're evacuating you guys. You don't have time to go back to your village, say goodbye, or pack. We're flying you out from the capital."
It was very sudden and still feels like an open chapter. I talk to people in my community, checking in. But I'm only able to keep in contact with people with smartphones. I can sometimes give messages to students through the teachers.
I was the first Volunteer at my site. Seven months is not a lot of time. There were a lot of things the community wanted to get done. We started a women's group that did income-generating activities, as well as adult literacy classes. We were about to start our big project — beekeeping. I have heard from the local carpenter, who built structures for the nests; he is helping the women continue the project. We wanted to build a kitchen at the school as part of a meal program for students who go through 15-hour school days hungry. We talked about writing the grant but never got started.
What do you think it means to serve now versus then?
One thing we learn in Peace Corps training is, "You're not going to be happy if you're comparing yourself to the other Volunteers." Everyone has different communities and schools they're working in.
I went in knowing what other Volunteers had done but tried to have no expectations. The goals of the Peace Corps are the same. The world seems so large, but it's really so small. It's been an important part of the Peace Corps to just show us that we're all in this together.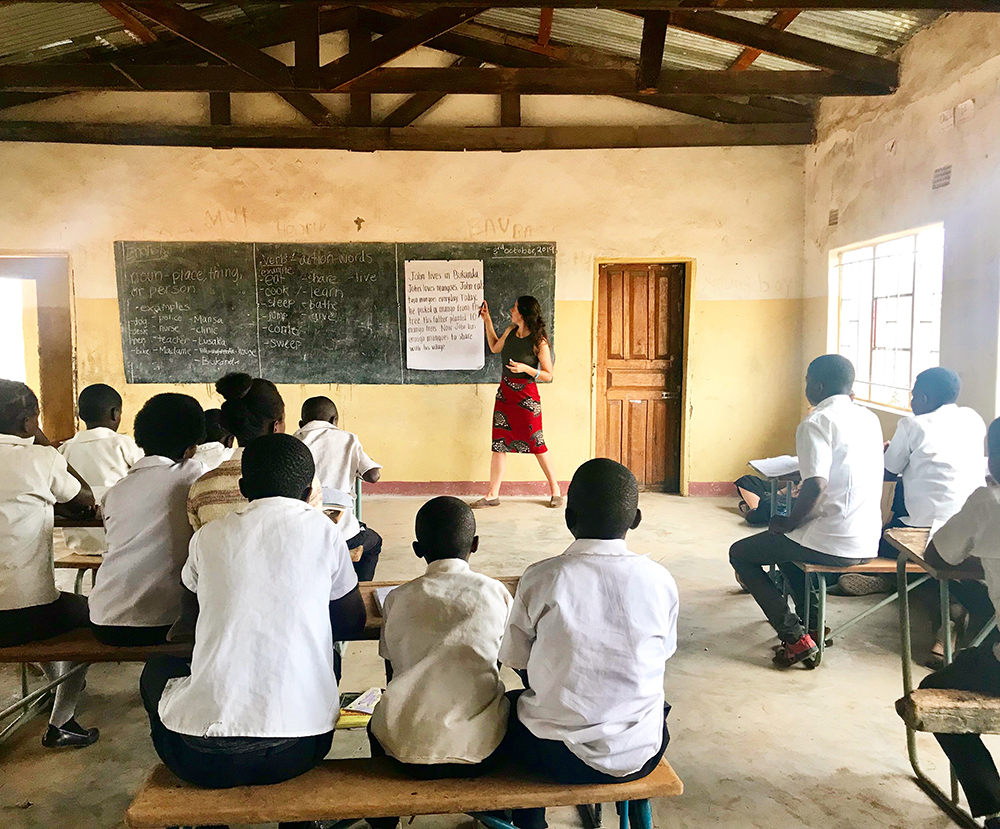 Teacher training: Students with Milana Baish. Photo courtesy Milana Baish
Talk about concern over neocolonialism and white saviorism.
That's an important conversation being had now. I'm half Hispanic, but I'm very white passing. Going to Zambia, I'm just seen as a white woman. That was something I thought a lot about, because of the history of colonialism.
A couple times in my community someone would say, "You're gonna bring all these great things to our community." I would say, "We're going to do this together. I want to know what you guys want to do." I was there to help support, learn, and share.
A lot of Volunteers I spoke to for my research reflected on how their race might have affected things. Some were people of color who were treated differently by their communities. In Guatemala, one was the first Black person many had met.
It's critical to have diversity in the Peace Corps, because that's how the United States is.
Would you do it again?
Yes, 100 percent. Without a doubt.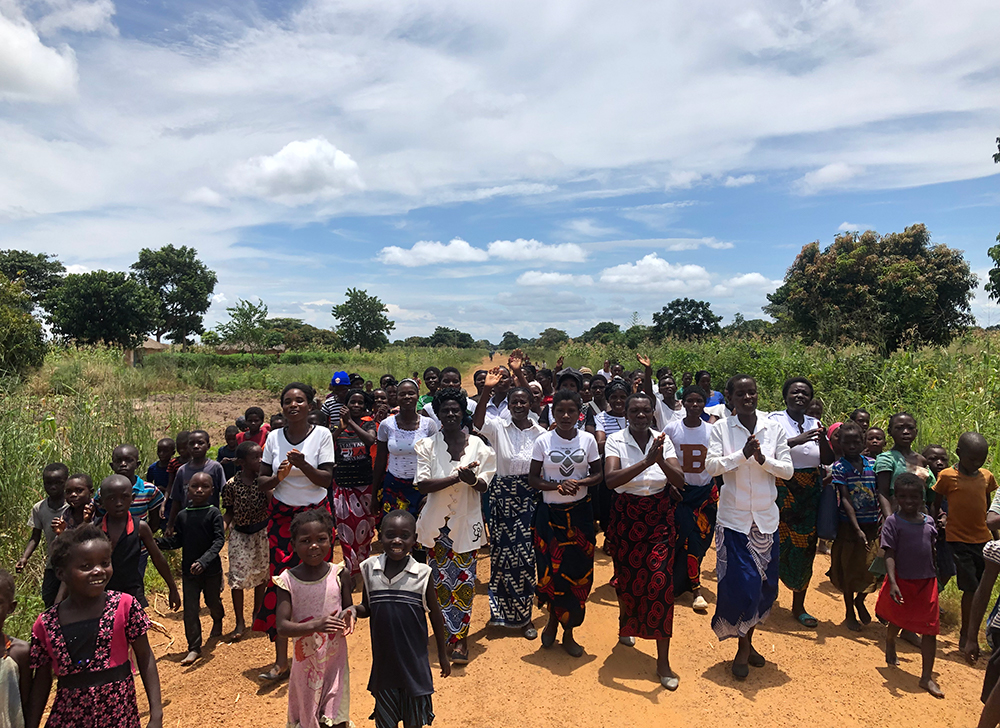 International Women's Day, 2020: "We had a parade around the village and then celebrated with dancing and cooking at the school," writes Milana Baish. Photo by Milana Baish
---
Jordana Comiter studies political science and communications at Tulane University. She serves as an intern with WorldView.
---