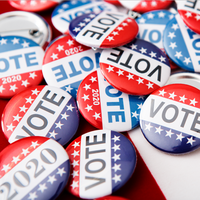 Tools for constructive conversations about the election.

Plus organizations seeking volunteers — and offering a few paid positions. Their vital mission: expand and protect voter participation.
By James Rupert and NPCA Staff
Why does democracy matter? It's about a system and a culture — and a shared commitment to one another. At a time of national division, Democracy for President is a new nonpartisan initiative to help individuals and communities across the country bolster confidence in the integrity of the 2020 election.
Created by research group More in Common, the Democracy for President website poses some big questions: Can we trust the outcome of the election? How do I talk with someone I don't agree with? How do I talk about violence and the election?
There are discussion guides, shareable infographics, and op-ed templates about how all Americans — regardless of who they will support in voting up through November 3 — can strengthen democracy.
---
As evacuated Peace Corps Volunteers (PCVs) search for next steps amid the shocks of evacuation and the COVID crisis, many organizations are seeking folks with PCV-like skills for the vital mission of expanding and protecting voter participation in an election year upended by COVID. The groups below are recruiting (many) volunteers and (a few) staffers. Some have begun a transition to new, COVID-enforced online operations, while others appear likely to need help in that transition. Some groups may welcome PCV language skills in reaching out to minority communities. (Quotes in the descriptions below are from the organizations' websites; see note at bottom on organizations' IRS classification.)

CC promotes pro-democracy reforms to expand voter participation, reduce the influence of money in politics, and oppose gerrymandering and corruption. It has a program aimed at organizing students. Its website reflects updates on how CC is adapting its operations to COVID. It seeks volunteers for roles including local organizing, phone-bank operations and voter-rights advocacy at local and national levels. It offers training and seeks trainers. CC also lists eight jobs nationwide, plus internships (which are not described) as of May 30. [501(c)(4)]
This coalition (led by the Lawyers' Committee for Civil Rights Under Law) is "recruiting volunteers in a number of states" to promote and protect voter participation. They add: "We recruit volunteers in the states where they live and cannot support deployment to other states." The group disseminates voting info, monitors polling places on election days, and gathers data for future election reforms. They seek volunteers both with or without legal studies or experience, and they offer some training. Also scroll down here to see 25 their state and local partner organizations that may be working in your area. [501(c)(3)]
This nonprofit runs a campaign called "Respect My Vote!" aimed at young folks of color, notably in cities, non-college-educated, people with felony records, and students and historically black colleges. You can sign up to volunteer here. Their website reflects few recent updates. Their national office (in DC) may have info on what they need as they adapt operations to COVID. [501(c)(3)]

The LWV is the great-grandmother of all U.S. voting rights groups, formed exactly a century ago by the suffragists championing women's right to vote. The LWV is looking for help in registering voters and in promoting policies to prevent COVID and voter suppression efforts from restricting Americans' ability to vote in 2020. The LWV works through state and/or local chapters, and you can reach out to your nearby LWV chapter here. [501(c)(3)]
Power the Polls is an initiative powered by Work Elections to recruit poll workers to ensure a safe, fair election for all voters. Power the Polls addresses the need for low-risk and diverse poll workers who can staff in-person voting locations during early voting and on Election Day, and is focusing on healthy, low-risk candidates to ensure that those workers most susceptible to the coronavirus are given the space to take care of their health, while still keeping polling sites open and available for efficient in-person voting. Sign up here.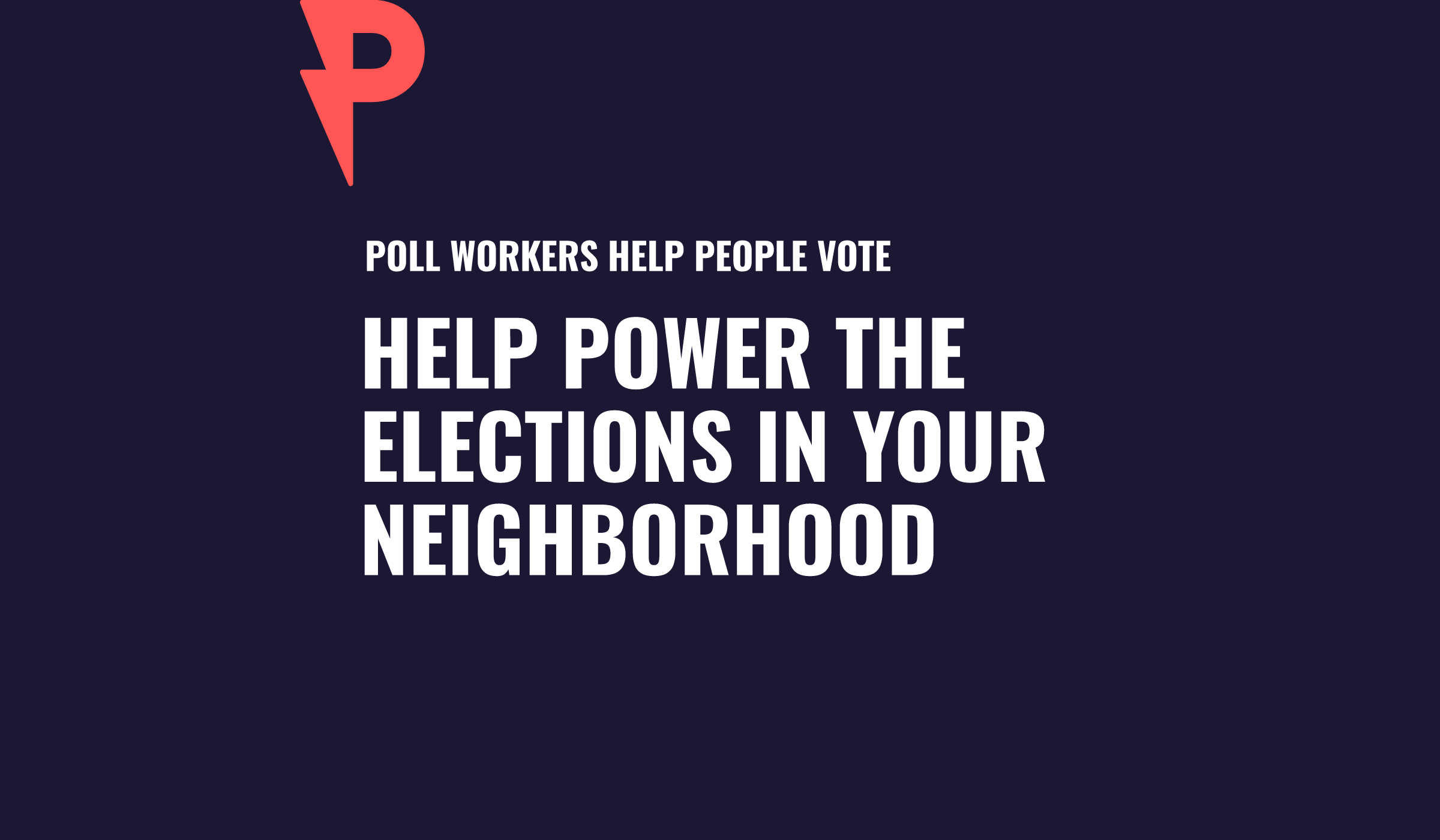 With support from the music entertainment biz, RTV does voter education work, organizing and voter registration both in the field and online. Their website says they are looking for volunteers and organizers (including "ambassadors" who are asked to commit five hours per week). [501(c)(3)]
The project works for reforms in U.S. criminal justice, notably voting rights for citizens convicted of felonies. It works to restore voting rights for 6 million people whom it found were denied the vote in 2016 (including 1.5 million in Florida, a notable focus for the project's work) because of state laws disenfranchising them even long after their sentences had been served. Their website suggests volunteering through the project's state and local partners in all 50 states. [501(c)(3)]
U.S. Vote Foundation has a broad series of online tools to facilitate the voting process, beit in person or by mail. Find information about registering, requesting an absentee ballot, or how to contact their local election administrators at usvotefoundation.org. [501(c)(3)]
This nonprofit is "dedicated to increasing voter registration in the United States among young people, people of color and unmarried women." It lists no call for volunteers but has four DC-based jobs listed as of May 30. [501(c)(3)]

VL is "focused on educating and empowering a new generation of Latinx voters." They are registering voters and promoting Latinx participation in the 2020 U.S. Census. Amid COVID, Voto Latino is looking for people to host local online events—and of course, they need Spanish speakers! You can volunteer here to help with organizing, training, online events and more. [501(c)(4)]
---
NPCA is sharing this information as a service to our members. NPCA is a non-partisan 501(c)(3) organization and does not endorse any of these organizations or their activities. Each group above is a nonprofit organization. Those classified by the Internal Revenue Service as 501(c)(3) are barred from conducting any political campaign activities. Groups classified as 501(c)(4) are permitted to conduct limited political campaign activities.
James Rupert is foreign affairs editor for U.S. Institute of Peace. He served as a Peace Corps Volunteer in Morocco (1980–82) and has been a correspondent and editor for the Washington Post, Newsday, and Bloomberg News.
These listings were updated on October 19, 2020. They were first posted on the NPCA site on April 24, 2020.
---