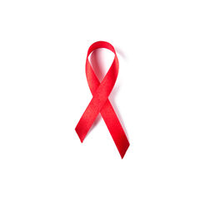 There has been a lot of recent discussion revolving around HIV and the Peace Corps, specifically related to volunteers who test positive for HIV during their service. As the Peace Corps grows and changes, over the years the policies surrounding different issues have also shifted. The Kate Puzey Act of 2011 shifted policy about sexual assault; in 2013 another policy shift allowed same-sex couples to be placed together. Before any change of policy can be advocated for or against, it is important to understand where the policy currently stands.
To provide a better understanding of the issue, NPCA reached out to Peace Corps for clarification on current standing policies and practices regarding HIV+ volunteers and Treatment Action Group (TAG) for clarification on their challenges to Peace Corps' policies and practices that led to the letter they submitted to Peace Corps Director Jody Olsen. It should be noted that on June 14th, Director Jody Olsen met with several HIV advocates who signed the letter, including RPCV and TAG Community Engagement Coordinator Jeremiah Johnson. In this meeting and in their communication with NPCA, Peace Corps reiterated that "the health, safety, and security of Volunteers are Peace Corps' top priorities."
To fully understand the policies it is important to go to the beginning of a volunteer's service and the mandatory medical examination before a Volunteer is placed. All invitees go through a thorough medical examination before entering service which includes HIV screening. If an invitee has any chronic medical condition, including HIV, they are given an individualized medical assessment to determine what accommodations are necessary and what countries can accommodate their medical condition. There are currently 18 countries that support HIV+ volunteers (Albania, Colombia, Costa Rica, Dominican Republic, Eastern Caribbean, Ecuador, Guatemala, Jamaica, Lesotho, Madagascar, Malawi, Mexico, Nicaragua, Panama, Paraguay, Peru, Senegal, and Thailand). Peace Corps constantly monitors available infrastructure and resources to update this list. Peace Corps stated that when considering what countries are appropriate, "the agency considers factors including access to reliable specialists and trusted laboratories as well as a country's legal climate when placing HIV-positive Volunteers."
Most of the current controversy is surrounding volunteers who contract HIV during their service. In 2008, Jeremiah Johnson and the ACLU advocated for a change in Peace Corps' policy on medical separation in relation to newly diagnosed HIV+ volunteers. Peace Corps is committed to evaluating each case on an individual basis. According to Peace Corps, "As part of the agency's commitment to ensuring that all Volunteers receive necessary and appropriate health care during service, the Peace Corps conducts individualized medical assessments of all Volunteers and applicants, including those who are HIV-positive. This same individualized medical assessment is applied when assessing whether Peace Corps can support new medical conditions diagnosed during an individual's service."
When a volunteer tests positive for HIV during their service the standard practice is to ensure the volunteer undergoes comprehensive testing and evaluation to create an individualized treatment plan. Sometimes this means volunteers are sent to Washington, D.C.; other times this can be accommodated in their country of service. Every volunteer's treatment time can vary. One of the key issues TAG brought up was that "given that the median time for reaching viral suppression for an HIV positive patient first initiating treatment is typically outside of the 45 days allotted for medically evacuated volunteers to 'stabilize' their condition and return to service, using viral suppression as the primary measure of stability will remain a de facto medical separation for most newly diagnosed volunteers." According to Peace Corps' policy, if a volunteer or trainee has a medical condition that can not be medically accommodated or resolved within 45 days they will be medically separated. This is true of everything from mental health to a broken leg and includes a positive HIV status. However, Peace Corps states, "we have had cases in which a Volunteer was able to return or remain in their country of service after diagnosis and serve to the end of their term of service." Elizabeth Tunkle is an example of this. In an article for WorldView (pg. 33) she talks about being diagnosed with HIV, and how she returned to service in Lesotho. (Her original post was Zambia.)
If an HIV+ volunteer is medically separated they do have some options, as stated by Peace Corps "as Volunteers transition to the Returned Peace Corps Volunteer status with the medical separation process, resources are available to help them explore potential ongoing support and coverage for their service-related medical conditions via the Department of Labor's Federal Employee Compensation Act program." While there are options available, it is not guaranteed that a volunteer will be allowed to return to their original post or be able to continue their service in a different country.
Another major issue that was challenged is Peace Corps' policy of issuing PrEP to volunteers. Taking PrEP has been shown to drastically reduce the chances of either becoming infected with HIV or infecting another person if one is HIV+. In TAG's petition, they pointed out volunteers who have either been denied access to the medication or felt discriminated against for requesting/receiving the medication. Peace Corps stated their current policy regarding PrEP was based off CDC guidelines. "We offer PrEP using Center for Disease Control and Prevention (CDC) recommendations for prescribing and monitoring."
At the June 14 meeting, Peace Corps met with representatives of HIV organizations, including Treatment Action Group, HIVMA Board of Directors, National Alliance of State & Territorial AIDS Directors (NASTAD), and AIDS United. The meeting yielded positive results with both sides reporting that a healthy dialogue was exchanged. In response, Peace Corps is currently drafting a letter with commitments to the attendees.
Peace Corps' full response to the Treatment Action Group petition is attached.
---